Das Europäische Patentamt bestätigte vor vier Tagen den Widerruf auf ein erteiltes Patent auf die CRISPR-Genombearbeitung, die als die Schlüsseltechnologie im Kampf gegen Krebs gilt. Damit bleibt das eigentlich schon als entschieden geltende Rennen um die Schutzrechte an der CRISPR Genschere weiter offen.
Zwei Erfindergruppen beanspruchen die Schutzrechte der CRISPR Genschere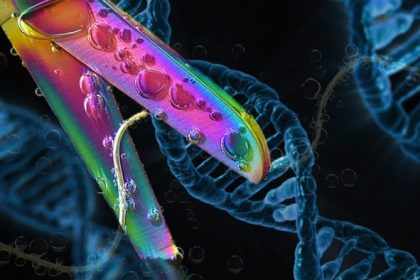 Die Patenterteilung und Schutzrechtsvergabe in der CRISPR-Technologie ist seit Jahren umstritten. Es stehen sich zwei Erfindergruppen und gleichzeitig zwei der großen amerikanischen Universtäten unversöhnlich gegenüber: das Broad Institute of MIT and Harvard mit dem Erfinder Feng Zhang und die University of California Berkeley mit den Erfinderinnen Jennifer Doudna und Emmanuelle Charpentier.
Der nun von dem Europäischen Patentamt (EPA) bestätigte Widerruf auf ein erteiltes Patent auf die CRISPR-Genombearbeitung betrifft ein wichtiges EU-Patent (2771468 B1) des in Amerika führenden Board Institutes. Denn das jetzt widerrufene Patent enthält mehrere Bezüge auch auf ältere Patentrechte, dieser Widerruf könnte daher weitere bereits erteilte europäische Patente in Frage stellen.
Damit bleibt das eigentlich schon als entschieden geltende Rennen um die Schutzrechte an der CRISPR Genschere und CRISPR-Technologie offen.
Mündliche Verhandlung vor dem EPA
In der vergangenen Woche fand nun eine mündliche Verhandlung über die CRISPR-Gen-Editiertechnologie und den Fall in T 844/18 statt.
Das EPA veröffentlichte dazu in einer kurzen Meldung, das Patent sei wegen mangelnder Neuheit widerrufen – im Hinblick auf den intermediären Stand der Technik. Dieser Stand der Technik sei relevant geworden, weil die Einspruchsabteilung den Prioritätsanspruch des Patentinhabers aus einer US-amerikanischen provisorischen Anmeldung, in der mehr Anmelder als in der nachfolgenden PCT-Anmeldung, aus der EP 2771468 abgeleitet ist, benannt wurden, nicht anerkannt habe.
Da der unterlassene Anmelder seine Rechte nicht auf die Anmelder der PCT-Anmeldung übertragen hatte, werde der Prioritätsanspruch als ungültig angesehen, entschied das EPA.
Damit bezog sich das EPA auf die eingetragenen bzw. nicht eingetragenen Namen der Erfinder. Denn bei der Patentanmeldung wurde es unterlassen, den Miterfinder Luciano Marraffini zu nennen, daher erkannte das EPA auf Ungültigkeit des Patents und entschied gegen das Board Institut. Genau die gleiche Frage wurde bereits 2017 parallel in den USA verhandelt. Dort wurde durch ein Schiedsgericht zu Gunsten des Board Institutes entschieden.
Lesen Sie dazu gerne mehr in unserem Beitrag vom Februar 2018: Neue Entscheidungsschlacht um die CRISPR-Technologie: EPA widerruft wichtiges Patent.
Patentabkommen als Ausweg im CRISPR Dauerkonflikt
Jenseits von den gerichtlichen Entscheidungen wird aber auch durch ein offenes Patentportfolio und Patentabkommen ein Ausweg im CRISPR Dauerkonflikt gesucht. Das Board Institute beispielsweise verwaltet ein robustes CRISPR-Cas9-Patentportfolio mit wichtigen CRISPR-Cas9-Patenten in den USA und Europa im Zusammenhang mit der Verwendung von CRISPR-Cas9 in eukaryontischen Zellen. Auch die Gegenseite, die Gruppe um Jennifer Doudna und und Emmanuelle Charpentier ist nicht untätig und entdeckte neuere CRISPR-Systeme mit kleineren Proteinen als die bisherigen Cas9-Proteine (CasY und CasX).
Benötigen auch Sie Unterstützung zur Wahrung Ihrer Patentrechte?
Unsere Patentanwälte und Rechtsanwälte verfügen über Expertise in allen Rechtsgebieten des gewerblichen Rechtsschutz, national wie auch international.
Wir freuen uns auf den Kontakt mit Ihnen!
Quellen:
Mitteilung des EPA zur CRISPR Genschere
Bild:
komponiert aus uleo / pixabay.com / CCO License und PublicDomainPictures / pixabay.com / CCO License