Ein neues U. S. Urteil über wichtige Mobilfunkstandards wurde am vergangenen Montag getroffen. Smartphonehersteller Huawei wurde wegen Patentverletzung von fünf PanOptis Patenten zu 10,6 Millionen U. S. Dollar Schadenersatz verurteilt. Huawei hatte einen Lizenzvertrag abgelehnt.
Lizenzvertrag für LTE-Standards im Mittelpunkt des Streits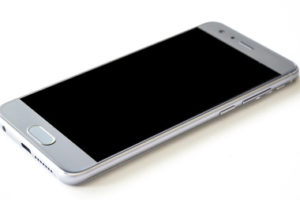 Der chinesische Smartphonehersteller Huawei habe vorsätzlich fünf Patente der amerikanischen PanOptis und der Tochtergesellschaft Optis Wireless Technology, LLC verletzt. Vier der strittigen Patente sind wesentlich für den 4G LTE-Standard, ein weiteres Patent nimmt Bezug auf die Videocodierstandards. Das Urteil wurde am 27. August 2018 nach einem Geschworenenprozess vor dem U.S. District Court for the Eastern District of Texas in Marshall verkündet.
Strittige Patente durch Patentübertragung an PanOptis
Dem Rechtsstreit voraus ging eine Patentübertragung. Denn Optis Wireless Technology ist der Abtretungsempfänger verschiedener Patente, die ursprünglich von Ericsson oder Panasonic unter Schutz gestellt worden waren. Vier dieser Patente für LTE-Standards sind nun Gegenstand des aktuellen Falls.
Patentübertragung
Das Patentrecht regelt sehr genau die Rechte des Erfinders. Im Fall einer möglichen Patentübertragung wirken das Patentrecht und das Bürgerliche Gesetzbuch (BGB) zusammen.
Regelungen aus dem Patentgesetz
Gemäß Patentgesetz § 15 PatG kann das Recht auf das Patent, der Anspruch auf Erteilung des Patents und das Recht aus dem Patent beschränkt oder unbeschränkt auf andere übertragen werden. Auf die Erben gehen diese Patentrechte automatisch über.
Form der Übertragung
Das Recht am Patent kann mittels eines Abtretungsvertrags übertragen werden.  Die Abtretung ist ein Verfügungsgeschäft, nämlich die Übergabe eines Kaufgegenstands gemäß § 398 und § 413 BGB.
Die Übertragung eines Patents ist gemäß §§ 15 Abs. 1 PatG, 22 Abs. 1 formfrei durch übereinstimmende Willenserklärungen und sogar durch schlüssige Handlungen möglich. Jedoch ist im Hinblick auf das formelle Verfahren die Vorlage einer beglaubigten Übertragungserklärung oder des schriftlichen Patentübertragungsvertrages erforderlich.
Das europäische Schriftformerfordernis des Art. 72 EPÜ gilt für die Übertragung des nationalen Teils eines europäischen Patents nicht. Denn dies ist nur bei der Übertragung von europäischen Patentanmeldungen einschlägig.
Nach einer wirksamen Abtretung eines Patents gehen alle Rechte aus diesem Patent an den neuen Inhaber über. Nur die Persönlichkeitsrechte des Erfinders können nicht abgetreten werden (wahrheitsgemäße Nennung des Erfinders im Patentregister).
Zitiert aus unserem IP Wikipedia (Wiki legal-patent.com)
Lizenzvertrag sollte den FRAND Bestimmungen folgen
Zwischen 2014 und 2016 bemühte sich PanOptis nach eigenen Aussagen mehrfach um eine Lizenzierungsvereinbarung mit Huawei über die strittigen Patente. Gemäß des allgemein im Mobilfunk wichtigen Standards der LTE-Technologie folgte der Entwurf einer solchen Lizenzvereinbarung den in diesem Bereich üblichen FRAND Bestimmungen. Huawei ging aber nicht auf diese Vereinbarung ein.
Am vergangenen Montag bestätigte die texanische Jury die erhobenen Vorwürfe der Patentverletzung und verurteilten Huawei zur Zahlung von 10,6 Millionen Schadenersatz. Diese Summe ergibt sich aus dem Zeitraum der Patentverletzung. Denn nachweislich hatte am 18. Juli 2014 PanOptis an Huawei die gesamten Listen der strittigen Patente gesandt (auch unter: Info Blog: Nokia's Lizenzpläne für 5G Smartphones – faire Lizenzgebühr?). Dies wurde als Referenzeitraum gewertet, da Huawei nach Ansicht der Jury alle fünf fraglichen Patente vorsätzlich verletzt hat.
Benötigen auch Sie Unterstützung zur Wahrung Ihrer Patentrechte? Oder wünschen Sie eine Lizenzvereinbarung?
Nutzen Sie doch noch heute einen ersten und unverbindlichen Rückruf-Termin mit uns!

Quellen:
Anklageschrift PanOptis versus Huawei
Bild: