Um besonders freche Nachahmungen in der Produktpiraterie und Markenpiraterie negativ auszuzeichnen, wurde am Freitag auf der Frankfurter Messe für Komsumgüter Ambiente zum 43. Mal der schwarze Zwerg mit goldener Nase -Plagiarius- verliehen.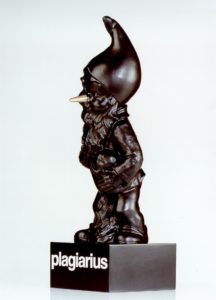 Bereits seit 1977 vergibt die Aktion Plagiarius e.V. den gefürchteten Schmäh-Preis an Hersteller und Händler besonders dreister Nachahmungen und Fälschungen. Ziel des Vereins ist es, Politik sowie Verbraucher für die Problematik zu sensibilisieren. Erfreulicherweise haben bereits zahlreiche Nachahmer aus Angst vor der Prämierung mit dem "Plagiarius" eine Einigung mit dem Originalhersteller gesucht, informiert der Verein Aktion Plagiarius e. V. in seiner Pressemitteilung zur diesjährigen Auszeichnung,  so dass beispielsweise Restbestände der Plagiate vom Markt genommen, Unterlassungserklärungen unterschrieben oder Lieferanten preisgegeben wurden. Denn bevor die jährlich wechselnde Jury die Preisträger auswählt,
werden die vermeintlichen Plagiatoren über ihre Nominierung informiert und erhalten auch die Möglichkeit zur Stellungnahme, informiert der Verein in seiner Pressemitteilung.
Die Auszeichnung "Plagiarius" wird in Form eines Zwergs mit goldener Nase symbolisiert als  Hinweis auf die unlauteren und reichlichen Profite, die die Nachahmer auf Kosten innovativer Hersteller und kreativer Designer erwirtschaften. Die Auszeichnung mit dem "Plagiarius" trifft aber keine Aussage darüber, ob die jeweilige Nachahmung im juristischen Sinne erlaubt oder aber rechtswidrig ist. Wie notwendig es ist, Politik und Verbraucher auf Produkt- und Markenpiraterie zu lenken, macht ein Blick in die Statistik des Zoll deutlich: Allein 2017 haben die europäischen Zollbehörden laut EU-Kommission an den EU-Außengrenzen mehr als 31 Millionen rechtsverletzende Produkte mit einem Gesamtwert von über 580 Millionen Euro beschlagnahmt und
der Anteil gefälschter, potenziell gefährlicher Waren nimmt weiter zu. Solange aber eine Nachfrage für kopierte Waren besteht, wird diese bedient werden.
Produkt- und Markenfälschungen: And the winner is …
Platz 1: Schrägsitzventil "Typ 2000" (Einsatz: Dampfanwendungen z.B. in der Textilindustrie)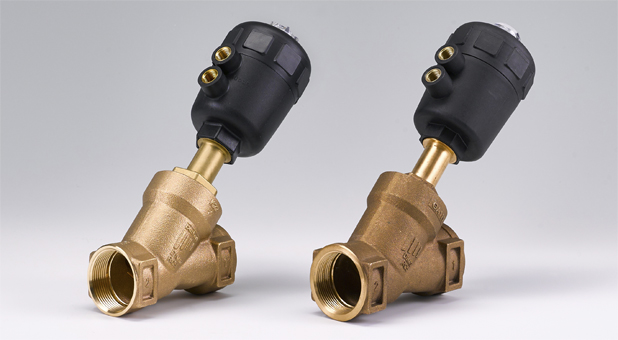 Links Original, rechts Fälschung // Bildrechte: Aktion Plagiarius e.V.
Original: Bürkert Werke GmbH & Co. KG, Ingelfingen, Deutschland
Plagiat: Ningbo ACME Industrial Automation Co., Ltd., Ningbo, VR China
Platz 2: Spielzeugbagger "Liebherr Radlader"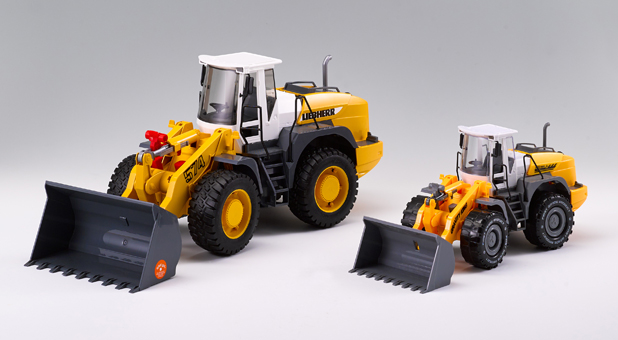 Links Original, rechts Fälschung // Bildrechte: Aktion Plagiarius e.V.
Original: BRUDER Spielwaren GmbH + Co. KG, Fürth, Deutschland
Plagiat: Hersteller: Hengheng Toys Factory, Shantou, VR China
Platz 3: Gusseiserner Bräter "Staub Cocotte"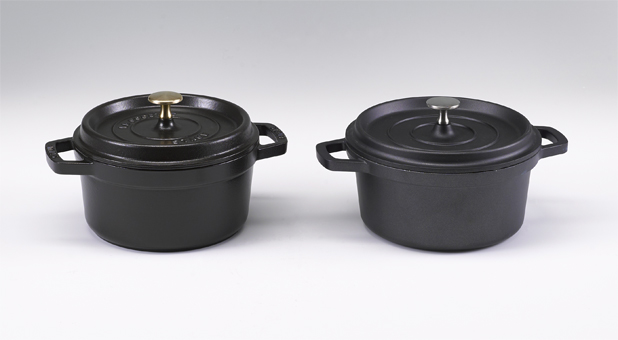 Links Original, rechts Fälschung // Bildrechte: Aktion Plagiarius e.V.
Originale: ZWILLING J.A. Henckels AG, Solingen, Deutschland
Plagiate: Hersteller: Zhejiang Keland Electric Appliance Co., Ltd., Zhejiang, VR China
Sechs weitere, gleichrangige Negativ-Auszeichnungen
Zusätzlich wurden sechs gleichrangige Negativ-Auszeichnungen vergeben, darunter auch:
 Hans Grohe Handbrause "Croma Select S Multi"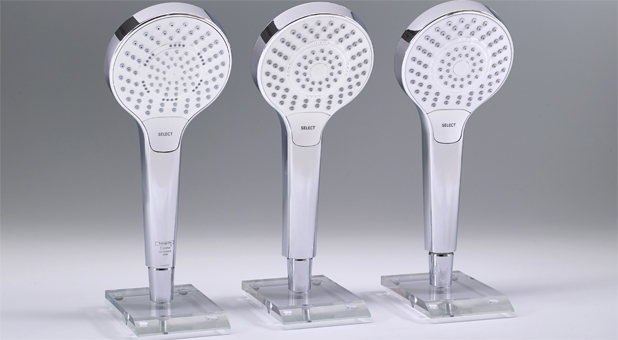 Links Original, rechts Fälschung // Bildrechte: Aktion Plagiarius e.V.
Originale: Hansgrohe SE, Schiltach, Deutschland
Plagiate: Cixi City Changhe Yihao Sanitary Factory, Zhejiang, VR China
Fälschung: Cixi City Changhe Ainuohua Sanitary Ware Factory, Zhejiang, VR China
Fahrradkorb "Bikebasket"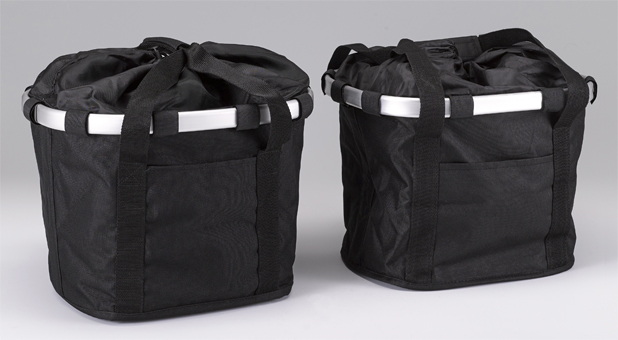 Links Original, rechts Fälschung // Bildrechte: Aktion Plagiarius e.V.
Originale: Reisenthel Accessoires GmbH & Co. KG, Gilching, Deutschland
Plagiate: Chinesische Fahrrad-Fabrik aus Hebei, VR China
Plagiarius-Preisträger 2019 ab 15. Februar im Museum Plagiarius
Das Museum Plagiarius in Solingen zeigt in einer einzigartigen Ausstellung mehr als 350 Plagiarius-Preisträger der unterschiedlichsten Branchen – jeweils Original und Plagiat im direkten Vergleich. Außerdem werden gezeigt typische vom Zoll beschlagnahmte Markenfälschungen. Die Plagiarius-Preisträger 2019 werden ab 15. Februar im Museum Plagiarius in Solingen zu sehen sein.
In Führungen werden Fakten und Details vermittelt: www.museum-plagiarius.de.
>> Alle Informationen zur Verleihung finden Sie in der offiziellen Pressemitteilung
Möchten auch Sie Ihre Marke, Ihr Patent oder Ihren bekannten Markennamen schützen?
Unsere Anwälte verfügen über Erfahrung im Marken- und Patentrecht, im nationalen und internationalen Recht.
Darüber hinaus unterstützen wir gerne Aussteller auf Messen, direkt durch Unterstützung auf der Messe oder beim umfassenden rechtlichen Schutz von Marken und Patenten.



Quelle für Text und Bilder: