Laut dem aktuellen Report "Counting the Cost of Counterfeiting" des Online-Markenschutz-Spezialisten NetNames kostet Produktpiraterie Unternehmen weltweit jährlich rund 1,6 Billionen (!) Euro. Innerhalb der EU sind besonders deutsche Unternehmen von den Auswirkungen betroffen – und der Zukunftstrend ist alles andere als erfreulich, denn er zeigt ein Wachstum von über 15%.
Deutschen Firmen entgehen als direkte Folge von Produkt- und Markenpiraterie pro Jahr Einnahmen in Höhe von bis zu 30 Milliarden Euro. Weitaus schlimmer sind die dadurch Piraterie zerstörten Arbeitsplätze. Jährlich kostet sie etwa 70.000 Arbeitnehmern ihren Arbeitsplatz. Doch nicht nur dem Deutschen Fiskus entgehen dadurch Gewinne: In Frankreich sind es 6, in Italien sogar jährlich 6,9 Milliarden Euro, die dem Staat durch die Lappen gehen. Dänemark, Schweden, Finnland und Norwegen haben zwar auch zu kämpfen, aber die Verluste für die Skandinavier sind weitaus geringer: Schweden (596 Mio. Dollar), Norwegen (289 Mio. Dollar), Dänemark (222 Mio. Dollar), Finnland (210 Mio. Pound).
Branchenspezifisch sind vor allem Uhren- und Schmuckhersteller, die Modeindustrie sowie Hersteller von medizinischen und kosmetischen Produkten betroffen.
Der Fälschermarkt in Europa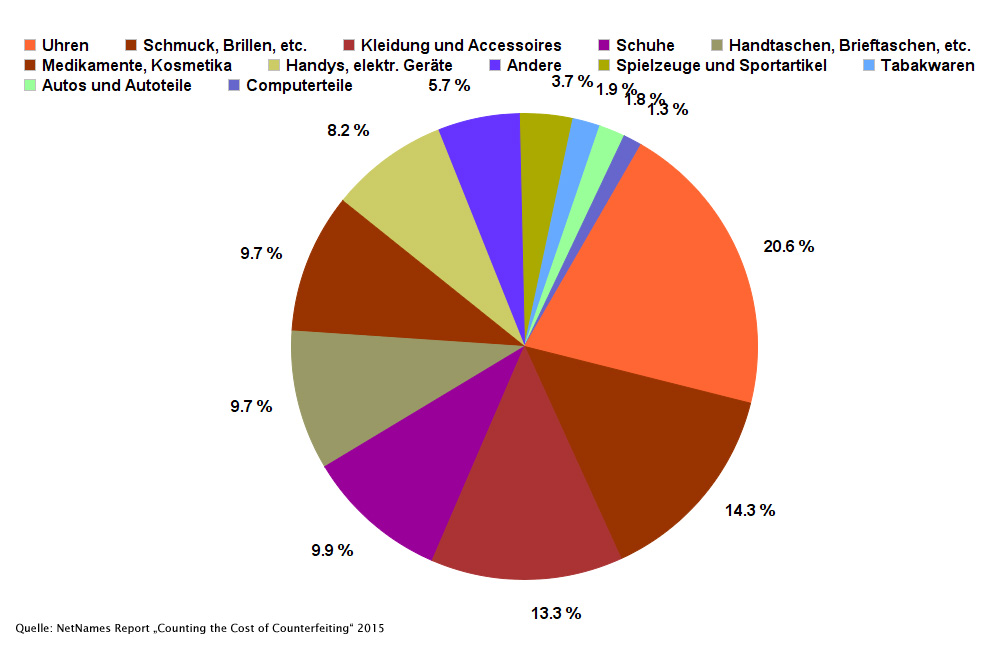 10 Maßnahmen im Kampf gegen Marken- und Produktpiraterie
Neben den Analysen zum aktuellen Stand, schlägt der Bericht zehn Maßnahmen für den gezielten Kampf gegen Produkt- und Markenpiraterie vor, wie etwa eine umfassende Informationspolitik. "Viele Betrugsfälle lassen sich bereits im Ansatz durch proaktive Aufklärung der Verbraucher über Vorgehensweisen von Fälschern und durch Tipps zum Erkennen und Vermeiden von gefälschten Produkten verhindern", erklärt André Stadelmaier, Sprecher von NetNames Deutschland. "Darüber hinaus ist es sinnvoll, spezielle Websites einzurichten, über die Verbraucher die Echtheit eines erworbenen Produkts prüfen und Betrugsfälle melden können."
Außerdem sollten sich Unternehmen im Kampf gegen Fälschungen zusammenschließen, um so ihre Ressourcen, ihren Einfluss und ihr Wissen zu bündeln und gezielt Synergieeffekte auszunutzen. "Auch die Ernennung eines speziellen Markenschutz-Managers oder zumindest eines Markenschutz-Verantwortlichen ist empfehlenswert. Die entsprechende Führungskraft kann intern und extern die Aufmerksamkeit für die Herausforderungen schärfen und entsprechende Gegenmaßnahmen koordinieren", so Stadelmaier weiter.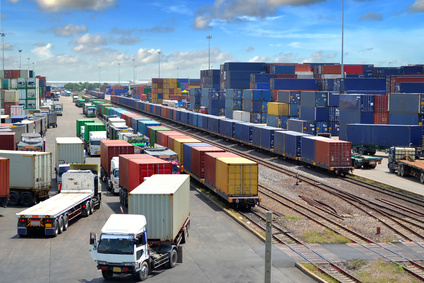 Das sind die 10 vorgeschlagenen Maßnahmen (Englisch):
1. Proactively educate your customers on how to identify and avoid fakes, as well as any known counterfeit operations they may be exposed to.
2. Consider appointing a dedicated brand protection manager to raise awareness of the challenge of counterfeiting internally and externally, and also to liaise with law enforcement agencies on the problem.
3. Join forces with other brands and industry bodies to pool your resources, influence and intelligence.
4. Exploit new anti-counterfeiting technologies and systems overtly or covertly, including product identification and tracking, as part of a multi-layered approach.
5. Set up dedicated webpages to help consumers determine whether a product they have bought is a fake and report where they purchased it.
6. Take centralized control over your domain names to rapidly respond to cybersquatters, typosquatters, and rogue e-tailers.
7. Actively monitor online reseller prices. If prices are significantly lower than the RRP, it is a trong indicator of counterfeit activity.
8. Engage consumers by developing a proactive gTLD strategy to ensure that your legitimate brand channels are easy to find.
9. Audit online threats and profile key infringers to make an informed choice about how best to protect your brand and measure the success of your efforts. Then take action using tried and trusted enforcement methodologies.
10. Consider bringing in outside experts with the experience and advanced technologies to monitor for threats and rapidly enforce against infringements across all your online channels, worldwide.
Den gesamten Report finden Sie hier.
Sind auch Sie Opfer von Marken- und Produktpiraterie?
Dann sollten wir uns kennen lernen! Wir helfen Ihnen aktiv im Kampf gegen Produktpiraten, denn Produktpiraterie ist kein Kavaliersdelikt!
Lassen Sie uns noch heute über Ihr Anliegen telefonieren:

Quelle: NetNames Report "Counting the Cost of Counterfeiting"