Im neu veröffentlichten Globalen Innovationsindex G II zeichnen sich neue Innovationsleistungsträger ab. Besonders auffällig ist, dass China erstmals unter den besten 20 innovativen Nationen gelistet wird. Deutschland erreicht Platz 9 – nach Dänemark.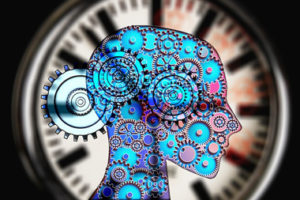 Noch mehr aktuelle Erkenntnisse über die globale Innovationsstärke sind im Globalen Innovationsindex 2018 der Cornell Universität (INSEAD) und der World Intellectual Property Organization (WIPO) zu finden. Der Globale Innovationsindex bewertet ca. 130 Volkswirtschaften auf der Grundlage von 80 Indikatoren, die von der Anmeldequote für geistiges Eigentum über die Erstellung mobiler Anwendungen bis hin zu Bildungsausgaben und wissenschaftlichen und technischen Publikationen reichen. Der Report stellt insofern nicht nur die als Patent- und Markenanmeldungen  dar, sondern betrachtet auch die wirtschaftliche und soziale Entwicklung der Nationen.
Top-Platzierungen der Europäischen Nationen
Top Platzierungen erreichten im Globalen Innovationsindex 2018 die Länder Schweiz, Niederlande, Schweden, Großbritannien, Singapur und USA. Die USA gelten als Innovationsmotor mit den zahlreichen führenden High-Tech-Unternehmen, die global zu lebensverändernden Innovationen geführt haben. Man denke nur an Bill Gates und Microsoft Windows, der die Computernutzung revolutionierte, und den Siegeszug des Smartphones, das Steve Jobs mit seinem I-Phone initiierte. Dennoch rutschten sie von dem vierten Platz in 2017 auf den sechsten Platz in 2018 ab. Eine Mahnung, auch als innovative Nation nicht in der Innovationskraft nachzulassen.
Top 10 im Globalen Innovationsindex 2018
Schweiz
Niederlande
Schweden
Großbritannien
Singapur
USA
Finnland
Dänemark
Deutschland
Irland
Newcomer China belegt Platz 17
Erstmals wird auch China unter den besten 20 innovativsten Nationen gelistet, und das als einziges Land unter den Top 20, das als Land mit mittlerem Einkommen klassifiziert ist. Mit dem diesjährigen 17. Platz sind die Erfolge des Wandels Chinas sichtbar, der strategisch und politisch angestoßen wurde, aber längst die gesamte Wirtschaft verändert hat. Die Basis der strukturellen Basis der Wirtschaft verlagert sich in wissensintensivere Branchen, mit entsprechender Innovation, um ihren Wettbewerbsvorteil behaupten zu können. Folgerichtig findet sich China in der Rubrik "Creative Outputs" des Reports mit einer Auszeichnung für Markeninnovationen.
Creative Outputs
China – Trademarks by origin
Turkey – Industrial Designs by origin
Kenya – Printing and other media
Mexico – Creative goods export
Lithuania – Mobile app creation
Aber auch die baltischen Staaten fallen im Globalen Innovationsindex auf. Litauen wird in der Rubrik "Creative Outputs" für seine Mobilen App Entwicklungen ausgezeichnet, Estland in der Rubrik "Human Capital and Research" für die Leistungsstärke in Lesen, Mathematik und Naturwissenschaften.
Sonderrubiken wie "Wissen und Technische Leistung"
Interessant ist auch die Nennung der jeweils besten Länder in der Rubrik "Knowledge and Technology Output". Weder die USA noch Deutschland sind hier vertreten.
Schweden – PCT Patent Applications
UK – Quality of scientific publications
Costa Rica – Productivity growth
Botswana – New business creation
Malaysia – High-tech exports
India – ICT services exports
Geistiges Eigentum effektiv schützen – wir helfen Ihnen dabei!
Möchten auch Sie ein Patent, ein Gebrauchsmuster, eine Marke oder ein Design anmelden? Haben Sie Fragen oder möchten Sie bei der Recherche auf "Nummer sicher" gehen?!
Sprechen Sie uns an – wir sind für Sie da, wenn Sie Hilfe benötigen. Vereinbaren Sie noch heute einen unverbindlichen Rückruf-Termin mit uns:

Quellen:
Bild:
Geralt / pixabay.com / CCO License