Wird ein Gegenstand in einer Fernsehserie gezeigt, ist er nicht mehr neuartig genug, um als Geschmacksmuster geschützt werden zu können. Dieses Urteil des Landgerichts Hamburg schränkt den Schutzbereich eines Geschmacksmusters weiter ein – wie schon für online angebotene Produkte geschehen.
Erst im Juni 2018 hat der BGH mit seinem Urteil um das das Geschmackmuster für Ballerinaschuhe eine Entscheidung mit großen Auswirkungen für den Designschutz getroffen: Online angebotene Produkte gehören zum Formenschatz (siehe Gefahr für Designschutz: Online angebotene Produkte gehören zum Formenschatz ). Die jetzige Entscheidung des Landgericht Hamburgs (Az 308 O 63/18) klärt nun die Rechtsauslegung für die Präsentation im TV. Wie schon im Urteil des BGH wird durch diese Erweiterung des Formenschatz der Schutzbereich eines Geschmackmusters weiter eingeschränkt.
Der strittige Gegenstand ist ein Glas, das unter der Bezeichnung "Guzzle Buddy" in der US-Comedy-Serie " C. T." im März 2014 mehrfach gezeigt wurde. Aber erst in 2016 erfolgte die Anmeldung für das Gemeinschaftsgeschmacksmuster. Durch das Zeigen in einer Fernsehserie werde das Muster jedoch bekannt gemacht, stellte das Gericht klar. Dass es sich dabei um ein damals im Markt noch nicht erhältliches Produkt handelte, stehe einer Offenbarung nicht entgegen. Das in der US-Fernsehserie gezeigte Produkt konnte den in der Gemeinschaft tätigen Fachkreisen des betreffenden Wirtschaftszweigs im normalen Geschäftsverkehr bekannt sein.
Der vorbekannte Formenschatz wird durch die Musterdichte innerhalb der Erzeugnisklasse bestimmt und steht damit dem neuen Muster und Design gegenüber. Es gilt die grundsätzliche Orientierung: Ist die Musterdichte sehr hoch, dann sind die Anforderungen an die Unterscheidbarkeit geringer. Ist die Musterdichte dagegen gering, dann sind die Anforderungen an die Unterscheidbarkeit sehr hoch. Der Schutzbereich eines Geschmacksmusters und Designschutzrechts kann nicht so weit reichen, dass er auch den vorbekannten Formenschatz abdeckt.
Offenkundig löschungsreifes Geschmacksmuster kann nicht abgemahnt werden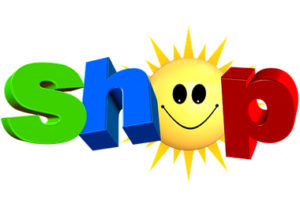 Ausgelöst wurde der Fall um das strittige Glas durch eine Abmahnung und ein sogenanntes "Notice and Take Down" Verfahren bei Amazon. Die Antragsgegnerin hatte den Abnehmer der Antragstellerin angeschrieben und zur Löschung ihres Angebots auf der Amazon-Plattform mit der Begründung aufgefordert, das jeweilige Angebot verletzte ihr Gemeinschaftsgeschmacksmuster. Diese Abmahnung war jedoch unberechtigt, da das Gemeinschaftsgeschmackmuster durch das vorab erfolgte Zeigen in der Fernsehserie löschungsreif sei, urteilte das Landgericht.
Löschungsreife war offenkundig
Die Löschungsreife war auch offenkundig, denn vorliegend hatte die Antragsgegnerin selbst damit geworben, dass das von ihr vertriebene Glas in der Serie gezeigt wurde. Eine offenkundige Löschungsreife führe dazu, dass die Abmahnung unberechtigt sei. Eine Schutzrechtsverwarnung liege immer dann vor, wenn ein ernsthaftes und endgültiges Unterlassungsbegehren gegeben sei. Sei die Schutzrechtsverwarnung jedoch unberechtigt, stelle sie einen Eingriff in den ausgeübten Gewerbebetrieb dar, was wiederum Unterlassungsansprüche des Abgemahnten auslöse.
Verwendung des "Notice and Take Down"-Verfahrens war unberechtigt
Die Antragstellerin hat auch einen Anspruch darauf, dass die Antragsgegnerin die Beschwerden, die sie bei Amazon im Wege des "Notice and Take Down"-Verfahrens erhoben hat, zurücknimmt. Denn die Verwendung des "Notice and Take Down"-Verfahrens gegenüber Amazon stelle in diesem Fall ebenfalls eine unberechtigte Schutzrechtsverwarnung dar. Die unberechtigte Schutzrechtsbehauptung begründete die Vermutung, dass es zu einer wiederholten Verletzung der Rechte der Antragstellerin kommen kann. Zur Ausräumung dieser Vermutung wäre die Abgabe einer ernsthaften, unbefristeten, vorbehaltlosen und hinreichend strafbewehrten Unterlassungserklärung erforderlich gewesen – diese hatte die Antragsgegnerin aber nicht abgegeben.
Möchten auch Sie Ihre Markenrechte sichern?
Jeder Fall wird von uns individuell und sorgfältig betrachtet. Nutzen Sie doch noch heute einen unverbindlichen Rückruf-Termin mit uns!



Quellen:
Landgericht Hamburg 308 O 63/18
Bild: