Laut einer neuen Studie soll der finanzielle Schaden, den der internationale Handel mit Produkt- und Markenfälschungen anrichtet, bis zum Jahr 2022 auf rund 939 Milliarden Euro jährlich ansteigen. Wir zeigen das genaue Ausmaß: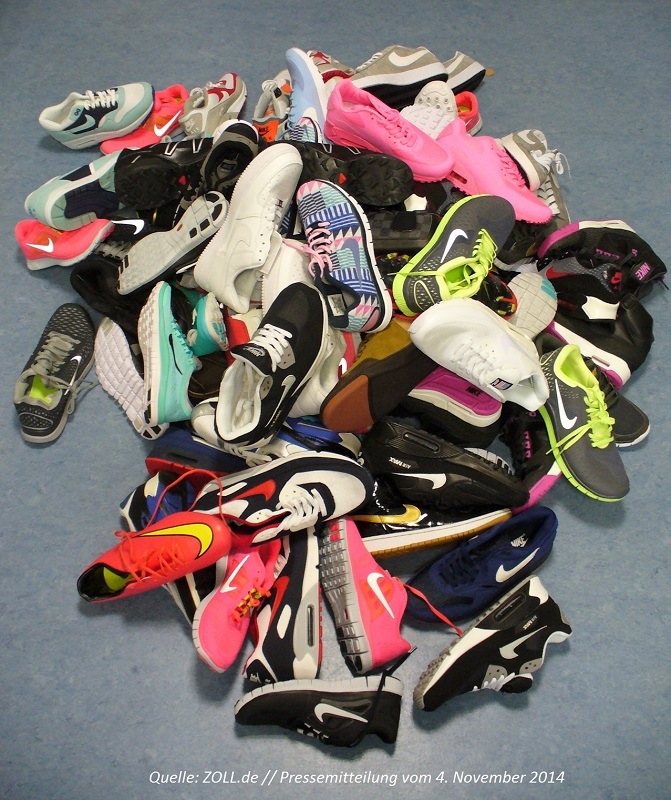 Diese erschreckenden Zahlen kamen in der erst vor kurzem veröffentlichten Studie "The Economic Impacts of Counterfeiting and Piracy" zum Vorschein. Die rasante Zunahme von Piraterie ist eine der Kernaussagen der von Frontier Economy erstellten neuen Studie.
Ging man vor vier Jahren (2013) davon aus, dass der  Schaden "nur" circa 340 Milliarden Euro pro Jahr betragen wird, sind es 2017 bereits 600 Milliarden Euro mehr. Für viele ein Schock, denn dass die Zahl sich innerhalb von so kurzer Zeit fast verdreifacht, hielten viele für unmöglich.
Produktpiraterie: In Wahrheit ist der Schaden noch größer
Die neueste Analyse von frontier economics offenbart, dass Nachahmung und Produktpiraterie die Wirtschaft der einzelnen Länder und jeweiligen Sektoren immer tiefer durchdringen. Die Piraterie hat sich (weltweit) zu einer Multi-Milliarden-Dollar-Industrie entwickelt, die immer weiter wächst.
"Diese neue Studie zeigt, wie groß das Ausmaß von Produktpiraterie tatsächlich ist, und dass das Problem weiter wächst", erklärt Amar Breckenridge, Senior Associate bei Frontier Economics und Mitverantwortlicher der Studie.
"Die Ergebnisse zeigen erneut, dass in einer vernetzten Wirtschaft Konsumenten und Regierungen genauso wie seriöse Unternehmen die Leidtragenden des Handels mit Fälschungen sind."
Die Macher der Studie schätzen, dass der Wert des nationalen, aber auch internationalen Handels mit gefälschten und nachgeahmten Waren im Jahr 2013 bei 710 – 917 Milliarden US-Dollar lag. Darüber hinaus müssen nach Schätzungen weitere 213 Milliarden hinzu addiert werden, weil man auch Fälschungen aus der Film-, Musik- und Softwareindustrie beachten muss.
Die negativen Prognosen bis zum Jahr 2022 müssen daher noch weiter nach oben korrigiert werden: Innerhalb der nächsten fünf Jahre soll sich der finanzielle Schaden sogar auf 1,8 bis 2,7 Billionen Euro belaufen.
Weitere negative Auswirkung: Die entstehenden sozialen Kosten
Als wäre dies nicht schon genug, sollen bis 2022 bis zu 5,4 Millionen Jobs durch Produktpiraterie verloren gehen, was weiteren finanziellem Schaden in Höhe von ca. 1,4 bis 1,7 Billionen Euro entspricht. 2013 ging man von gerade einmal der Hälfte aus.
Die von Frontier Economy erstellte Studie wurde von BASCAP (Business Action to Stop Counterfeiting and Piracy) und INTA (International Trademark Association) in Auftrag gegeben und basiert auf einer 2016 veröffentlichten Analyse von OECD und EUIPO (die Organisation für wirtschaftliche Zusammenarbeit und Entwicklung; und das Amt der Europäischen Union für geistiges Eigentum).
Sind auch Sie von illegalen Imitaten und Produktfälschungen betroffen?
Dann sollten wir uns kennen lernen! Wir helfen Ihnen aktiv im Kampf gegen Produktpiraten, denn Produktpiraterie ist kein Kavaliersdelikt!
Lassen Sie uns noch heute über Ihr Anliegen telefonieren:

Quelle:
Studie "The Economic Impacts of Counterfeiting and Piracy"
Bild: Zoll.de / Pressemitteilung vom 04. November 2014