Neue Episode im jahrelangen Markenstreit um den Begriff BLUE IVY – und den Namen der fünfjährigen Tochter der berühmten Sängerin Beyoncé: Ein Antrag von Beyoncé auf Achtung der Privatsphäre wurde vor wenigen Tagen vom amerikanischen Patent Trial and Appeal Board abgelehnt.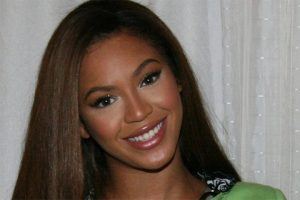 Beyoncé und Morales sind in einen prominenten Rechtsstreit um die Markennamen BLUE IVY und BLUE IVY CARTER verwickelt. Als letzte Episode in der jahrelangen Auseinandersetzung kam die persönliche Betroffenheit ins Spiel: Beyonce und ihr Mann Jay-Z baten um eine Schutzanordnung, die die Veröffentlichung von Details über die Zeit und den Ort der Sitzung verbieten würde.  Denn ihre fünfjährige Tochter heißt Blue Ivy Carter. Auch alle Informationen über ihre Familie, die während der Befragung in dem Rechtstreit zur Sprache kommen könnten, sollten nicht öffentlich gemacht werden. Beyonce verwies auf Sicherheitsbedenken der Sängerin gegenüber ihrer Familie und vor allem ihrer Tochter. Dieser Antrag auf Schutzanordnung wurde jedoch vor wenigen Tagen vom amerikanischen Patent Trial and Appeal Board abgelehnt, berichtete The Trademark Lawyer.
Klassischer Markenrechtstreit um Wortmarke BLUE IVY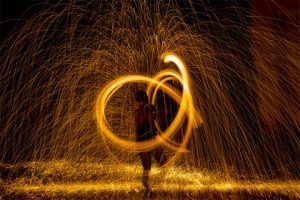 Die eigentliche Klage ist allerdings keine persönliche, sondern ein klassischer Markenrechtsstreit um eine Wortmarke zwischen BGK Trademark Holdings, LLC, und dem BLUE IVY Event Planning Services von Veronica Morales. Die Klägerin Morales erhebt Widerspruch gegen die Marke BLUE IVY CARTER. Sie stützt sich auf zwei Hauptargumente:
es sei nicht beabsichtigt, das breite Spektrum der Dienstleistungen zu nutzen, die in der Marke BLUE IVY CARTER aufgeführt sind
es gebe eine Verwechslungsgefahr mit der BLUE IVY Event-Planungsmarke und Beyonce mit der BGK Holding eine gute Absicht zur Nutzung fehle
Bereits seit 2012 ist Veronica Morales registrierte Markeninhaberin für BLUE IVY (U.S. Registration No. 4224833). Geschützt ist die Wortmarke BLUE IVY für "Eventplanung und -management für Marketing, Branding, Promotion oder Werbung für Waren und Dienstleistungen anderer". Nahezu zeitgleich beantragte auch Beyoncé über die Deckfirma  BGK Trademark Holdings, LLC, BLUE IVY CARTER zu schützen.  Beide Marken wurden genehmigt, wobei Morales 2012 und damit schneller die Markenregistrierung und die BGK Holding schließlich am 22. Januar 2013 einen Zulassungsbescheid erhielt.
Eine zugelassene Marke sollte auch im Handel genutzt werden
Sobald eine Benachrichtigung über die Zulassung vorliegt, ist eine Nutzungserklärung einzureichen, wenn die Benutzung der Marke im Handel beginnt. Wenn die Marke nicht innerhalb von 6 Monaten verwendet wurde, kann eine Verlängerung um 6 Monate beantragt werden, um eine solche Nutzungserklärung einzureichen. Der Antragsteller kann insgesamt fünf Verlängerungsanträge stellen. Und tatsächlich nutzte die BGK Holding alle fünf Verlängerungen aus, ohne die Marke BLUE IVY CARTER offiziell zu nutzen. Möglicherweise weil es einen weiteren Mitbewerber um den beliebten Markennamen gab: CBH By Benton Clothier LLC  hatte wiederum die Marke BLUE IVY CARTER GLORY IV schützen wollen.
Ausgang des Falls BLUE IVY ist offen
Neuen Schwung erhielt die Marke erst 2017: die berühmte Sängerin reichte weitere juristische Unterlagen zur Marke "Blue Ivy Carter" ein. Sie argumentierte, dass der Name ihrer Tochter Grund dafür sei, dass sie sich die Rechte vorbehalten könne, auch den Spitznamen BLUE IVY in den Bereichen Schönheit, Mode und Elektronik zu verwenden oder andere daran zu hindern, die Identität ihrer Tochter zu verwerten. Dagegen wehrt sie die Markenrechtsinhaberin Morales. Für Sängerin Beyoncé wird es schwierig sein, zu argumentieren, dass Morales die Identität ihrer Tochter kommerziell ausnutzt.  Denn Morales hatte bereits drei Jahre vor der Geburt von Blue Ivy Carter Markenschutz auf BLUE IVY beantragt. Der Ausgang in diesem Fall ist offen.
Sehen auch Sie Ihre Markenrechte bedroht?
Jeder Fall wird von uns individuell und sorgfältig betrachtet. Nutzen Sie doch noch heute einen unverbindlichen Rückruf-Termin mit uns!

Quellen:
Bild:
12019 /pixabay.com / CCO License   || fbhk / pixabay.com / CC0 License