While the world looks at the trade negotiations between USA and China for a trade deal, we look at trademark infringement in China. Your own brand has already been granted to a Chinese company? Legal action can be taken against trademark infringement in China.
Trademark protection in China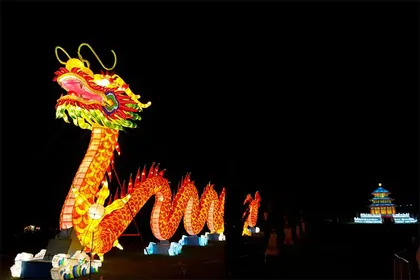 At the end of 2014, China modernized its patent and trademark law and established three courts which exclusively deal with IP rights: in Beijing (Beijing Intellectual Property Court), in Guangzhou (Guangzhou Intellectual Property Court) and in Shanghai (Shanghai Intellectual Property Court).
In the practical implementation at company level, however, there are still differences between Chinese and Western perception in brand protection. Because in China it is permitted for anyone to file a trademark application – and also a patent application – who formulates a claim to it. The rule is: first come, first serve. The first applicant receives the trademark protection. A preliminary examination or trademark search does not take place. From a Western perspective, this is perceived as "preventive trademark applications", in China as an effective trademark system.
Equally unusual from a Western point of view is the Chinese classification system for goods and services, in which each class is divided into different subclasses. If subclasses are classified as non-similar, this opens up possibilities for filing trademark applications in China – from a Western point of view with malicious intent, from a Chinese point of view legitimate.
Your own trademark illegally registered in China: what to do?
Nevertheless, Chinese trademark law provides foreign companies in particular with two essential legal remedies to take action against an unlawful trademark application in China.
On the one hand, a cancellation of the Chinese trademark can be requested under Article 44 (by malicious intent), on the other hand, the existing earlier rights can be invoked and a trademark infringement can be claimed under Article 45. Accordingly, a foreign company can request the Chinese Trademark Review and Appeals Board (TRAB) to declare a trademark invalid in China under either Article 44 or Article 45 of the Trademark Act.
Trademark infringement in China: time limits and criteria
In order to assert such a trademark infringement, evidence must be provided. According to the Chinese Supreme People's Court, there are two binding criteria for determining whether an applicant for a trade mark has acted in bad faith within the meaning of Article 44:
1) the applicant for the later mark knows or should have known about the earlier mark, and
2) the trade mark applicant intended to benefit from the earlier trade mark.
Proof of the existing earlier rights to the trade mark is not easy either. It is true that under Article 45 any proprietor of prior rights or any interested party may, within five years of registration of the trade mark, request that the Trade Mark Examination and Decision Committee take a decision on the invalidity of the trade mark registration. But already often the sufficient conclusiveness of evidence in China was almost perceived as a myth. The differences to Western processes are mainly in the specific types of evidence and in the formality of the documents. Trademark litigation in China usually requires evidence in some of the following groups: Trademark use, reputation, malice, business relationship, similarity of trademarks and similarity of goods/services and copyright.
The five-year period does not apply to trademarks with a reputation. However, it is difficult to prove that a trademark is a well-known trademark. From the Chinese point of view, the brand reputation is only the result or reaction of the relevant public – and not the use of the well-known trademark.
Evidence of the existing own rights- but how?
As evidence, numerous types of documents and even website documents are admitted, but they are considered especially if the evidence has a Chinese legitimacy. Examples are customs documents with official stamps and delivery or sales documents. This should not be electronic and in the best case should be stamped by the Chinese contract partner.
Blockchain based evidence was also recognized for the first time in 2018 – we reported.
In our blog you will find a number of other articles on trademark protection in China:
Would you also like to protect or defend your trademark or your brand name in China?
Our attorneys are experienced and highly qualified in all areas of intellectual property law, both national and international.


Source:
Highline /pixabay.com / CCO License