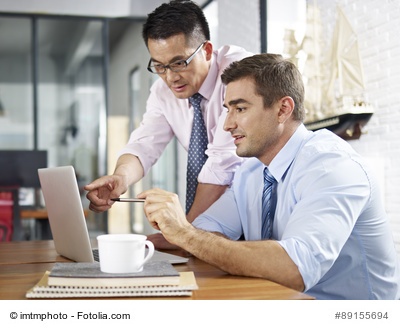 We have often reported why it is worthwhile to apply for a trademark. Of course trademarks can not only be registered in Germany or Europe, but on an international level as well. In recent years the people?s republic of China has opened itself more and more for western products and economic standards in order to catch up with other industrial nations. Thus it has developed into an interesting market. However the market entry in China involves some risks for foreign companies. Hence you should definitely remember to apply for a trademark in China in order to protect your intellectual property against counterfeiters. For this purpose we?ll offer some important backgrounds and advices.
Why should I even Apply for a Trademark in China?
An officially registered trademark is your only tangible protection against counterfeiters and infringers of your intellectual property. And there are numerous of them in China. So don?t risk losing your investments by renouncing your trademark application in China. This could be your most inexcusable failure and may entail losses of revenue and market shares. This will of course negatively affect your company?s image.
The Chinese public authorities have made major advances in recent years concerning their possibilities to fight product and trademark piracy. Without them you won?t be able to fight infringers of your intellectual property effectively. If you really want to use the public authorities? help and if you want customs to stop exports of for example counterfeited products you should absolutely apply for the official registration of your trademark.
What has to be considered with a Trademark Application in China?
Quickness
It might prove crucial to apply for your trademark as early as possible. Quickness will pay back as it often happens that counterfeiters themselves try to register foreign trademarks. A fast application should of course not keep you from carefully reviewing the specifics of Chinese IP laws and keeping your application documents clean from any mistakes or careless wording.
What do We actually Need? And What should be Protected First?
Ask yourself in which sequence you want to apply for the protection of your intellectual property. Actually the question which components of your intellectual property are particularly in danger of being copied and counterfeited might prove especially important. The most significant candidates for a defensive strategy of application could for example be your company?s respectively product?s name and emblem or maybe an important design. You should as well check if it would be worthwhile to simultaneously apply for a combination of several property rights in order to guarantee an extensive protection.
Requirements for Protection and Procedure: Almost like at Home?
Similar to Germany and Europe, your Chinese trademark can consist of words, individual letters, numbers, combined colors, three-dimensional designs and sounds. The trademark has to be sufficiently distinctive and must not be confusable with older trademarks. Just as in Germany and Europe there are classes for the categorization of your goods and services which have to be noted with your trademark application in China.
There are the so-called absolute and relative grounds for refusal which might entail the rejection of your trademark. One of these grounds is the illegal use of official emblems and test seals. This rule reminds us of German and European laws. As in Europe and Germany there is an objection period after the registration of your trademark which holders of earlier trademarks can use to contradict the registration.
An interesting detail of China?s trademark law is this: Trademarks can be rejected if they are considered as harmful for China?s socialist morals. Considering the political background this has to be considered totally understandable. And in Germany a violation of public policy or good morals may as well result in a trademark?s rejection.
Term of Protection & Contact Persons
In principle it is possible in China as well as everywhere else to apply for a national trademark. If you already have a basic trademark registered in Germany you can also use the method of applying via WIPO (World Intellectual Property Organization). The term of protection for your trademark will be ten years and can be extended by paying a certain fee.
You can conduct your trademark application online. In case a foreign company does not reside in China or does not have a branch office the company will have to contact the Chinese authorities directly (State Intellectual Property Office). Furthermore foreigners are obliged to use the help of an authorized agency for their trademark application.
Can we just use the same Trademark or would it be better to make one up of Chinese Letters?
Maybe you have already thought of just using the same trademark in China as in your home country. But your future customers expect more from you.
Residents of the free-trade area Hong Kong may be used to foreign trademarks but for China itself you should have a trademark based on Chinese characters worked out for your company. This is not actually required by law but it has already been made a fact in the practice of media and consumers. You should contact an expert to transliterate your trademark as the meaning of every single character counts. It would for example be conceivable to mainly use your trademark?s acoustic pattern as a basis. You could also have its meaning or image recreated with Chinese characters.
What has Changed since the Third Revision of the Chinese Trademark Law has been implemented?
On May 1st 2014 the third revision of the Chinese trademark law has come into effect. These are the most important changes concerning a trademark application in China:
Until now trademarks could only be applied for by using one single class of goods and services. This means that a whole bundle of trademarks had to be managed. Now there is the possibility to use more than one class.
The implemented changes now enable the application of sound marks.
The procedure of a trademark application in China has been tightened and the corresponding rules are now clearer than before. The examination of the application shall take no longer than nine months and is followed by the objection period lasting for three months. As the subsequent objection procedure can itself last up to twelve months the registration of a trademark should all in all be done after not more than two years.
In order to tighten the procedure of the trademark application even more the circle of who has the right to object to a trademark registration was limited.
The principle of good faith has been implemented into trademark legislation: A registration cannot be conducted when the applicant knows that there are similar or identical trademarks abroad with similar or identical classes of products and services. Trademark agencies or representatives of a trademark holder are not allowed to apply for a trademark without his permission. If a trademark agent foresees that the aspired trademark will not be registrable he is obliged to inform the client. Trademark agents are not allowed to continue their cooperation with a client if they discover that a trademark application was or will be applied for in bad faith or will collide with a third party?s rights in any other way.
Nothing should be left to Chance
Even if you have the feeling that you are well-informed about the specifics of Chinese trademark law, you should ask a specialized attorney to help with your trademark application in China. Foreign companies face more hardships in China anyhow ? Do not make it even more difficult to get your trademark registered in China by trying to do it all on your own.


Sources:
http://www.marktundmittelstand.de/zukunftsmaerkte/china-reformiert-markenrecht-mehr-sicherheit-fuer-firmen-1203781/
http://www.dpma.de/docs/service/seminare_veranstaltungen/ambiente/ambiente_2010_praesentation_papageorgiu.pdf
http://www.fgvw.de/2132-0-Neues+Markenrecht+in+China.html
http://www.dbj.at/news/newsletter/neues-chinesische-markenrecht