Meyer-Dulheuer MD Legal Patentanwälte PartG mbB is a patent and law firm based in Frankfurt am Main (Germany). We work successfully for our national and international clients in all areas of intellectual property.
We represent clients throughout Germany and Europe as well as internationally in the fields of patent law, trademark law, employee inventions, protection strategies, patent applications, searches, non-disclosure agreements, patent infringements, trademark infringements, license agreements and injunctive relief claims.
Our Team
Our patent attorneys and attorneys come from a wide variety of fields and are highly qualified in all areas of intellectual property law. Thus we bundle a broad spectrum of knowledge in our law firm. Because whoever successfully secures and defends your intellectual property rights as a patent attorney combines diverse specialist knowledge with a detailed understanding of the law. Our team offers all of this: attorneys who are very experienced in IP law and patent attorneys who are experienced in both IP law and patent law.
We have many years of experience in the field of patent and intellectual property rights, trademark law and copyright and competition law. We are happy to work with you to find the best and most individual solution for your legal case and help you to secure, defend and enforce patents, trademark and design rights as well as copyrights. Our attorneys are entitled to represent you before any court in Germany. Our attorneys are also qualified as European Patent Attorneys, European Trademark Attorneys and European Design Attorneys.
Our law firm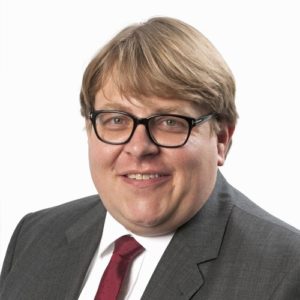 Dr. Tim Meyer-Dulheuer
Meyer-Dulheuer MD Legal Patentanwälte PartG mbB is represented by Dr.-Ing. Tim Meyer-Dulheuer. He has been a partner in our firm since 2004. Dr. Tim Meyer-Dulheuer is responsible for technical focal points such as organic chemistry, inorganic chemistry, polymer chemistry, biochemistry and process engineering. Dr. Meyer-Dulheuer is also active in all trademark and design law proceedings. He also advises on employee invention law and on research and development agreements.
Dr. Karl Meyer-Dulheuer
Dr. Karl-Hermann Meyer-Dulheuer has been a partner in the law firm Dr. Meyer-Dulheuer & Partners  since 2001. He advises in all areas of intellectual property law. His focus is on nullity and infringement proceedings of patents and trademarks with national, European and international references.
Dr. Meyer-Dulheuer led important processes in the fields of chemistry, biochemistry, pharmacy and chemical plant engineering.
Our Lawyers
Our law firm is certified
Our law firm Meyer-Dulheuer MD Legal Patentanwälte PartG mbB is certified according to ISO 9001:2015.
This certification is a sign of the quality of our firm: Only with highly motivated and competent employees can the strict standards of the required quality standards be met.
Because DIN ISO 9001:2008 is the internationally valid standard for process-oriented quality management: clearly formulated and standardised work processes, transparent communication, continuous reflection and improvement.