Vinegar from Germany may continue to be sold as German balsamico, the ECJ ruled yesterday. Balsamico is not a protected term, although "Aceto Balsamico di Modena" is protected as a designation of origin and geographical indication.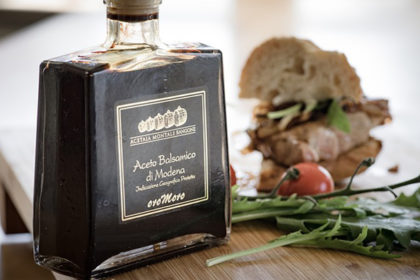 Background to this judgements are years of dispute between the Italian Consorzio of products called "Aceto Balsamico di Modena" and Balema GmbH (Germany), which markets products such as German balsamico ("Deutscher Balsamico"). The Italian producers' association had issued a warning to the German producer, claiming protection for the term "Aceto Balsamico di Modena", which has been protected in the EU as a designation of origin and geographical indication since 2009. As a result, Balema GmbH filed a declaratory action, which was brought before the Federal Court of Justice (BGH).
The Federal Court of Justice (BGH) (I ZR 253/16) saw its judgment in the compelling connection with the interpretation of Art. 1 of Regulation (EC) No. 583/2009 and asked for a preliminary ruling of the European Court of Justice (ECJ), which was now decided in yesterday's judgment. The BGH saw recitals in the Regulation for the interpretation that individual and non-geographical terms must be excluded from the scope of protection of the protected designation. This was confirmed by yesterday's judgment.
Designations of origin and geographical indications
Designations of origin and geographical indications are intended to protect regional specialities in the EU against counterfeiting and at the same time serve as a safe and binding quality feature for consumers.
In this context, please also read our article: EU origin designation: Dresdner Christstollen to English Cornish Pasty
The designation 'Aceto Balsamico di Modena' enjoys an unquestionable reputation both on the national market and abroad, the Advocate General had already stated in his Opinion on the German balsamic vinegar. Italy is a leader in the protection of regional specialities and has the highest number of foodstuffs with a protected indication of origin in the EU- even more than France.
However, the compound term 'Aceto Balsamico di Modena' was protected. And Article 13(1) of Regulation No 1151/2012 provides that, where a name entered in the register of protected designations of origin (g.U.) and protected geographical indications (g.t.A.) contains a general word as an element, the use of that generic element does not infringe the protection of that registered name under Article 13(1)(a) and (b) of that regulation.
Aceto and balsamic vinegar: general words
A key question was therefore whether Aceto, Balsamico and Aceto Balsamico are general words or have a geographical reference. An association to the protected designation of origin is also relevant. In this context, much attention was paid to the Swabian Whisky judgment (C-44/17), in which the ECJ held that it is also to be understood as an allusion and association to a regional designation of origin if a term used includes only part of a protected geographical indication but the consumer makes a mental reference to the product. Schwäbischer Glen Whisky sounded too Scottish, the ECJ ruled.
The ECJ ruled differently yesterday in the balsamic vinegar case. The term "balsamico" is the Italian translation of the adjective "balsamic", which has no geographical connotation, the Court explained. In relation to vinegar, balsamic vinegar is commonly used to designate a vinegar characterised by a sweet and sour taste and is therefore a general and common term. The same applies to "Aceto", which the ECJ had already ruled in 1981 (9 December 1981, Commission v Italy, 193/80, EU:C:1981:298).
German balsamic vinegar confirmed by ECJ
For this reason, the ECJ endorsed the Prosecutor's recommendation and ruled that Article 1 of Regulation (EC) No 583/2009 should be interpreted as meaning that the protection of the name 'Aceto Balsamico di Modena' does not extend to the use of its individual non-geographical terms. Vinegar from Germany may continue to be marketed as Deutscher Balsamico.
Would you also like to protect your trademark or brand?
Our lawyers are experienced in trademark and patent law, national and international law.


Sources:
Judgement "Balsamico" of ECJ EU:C:2019:1045
Image: