New elements to Chinese patent law has been adopted and will enter into force on 1 June 2021 – it is the Fourth Amendment to Chinese patent law. It offers elements such as a new grace period and an extension of the term of protection, and also improvements in patent infringement proceedings, e.g. with regard to the provision of evidence in China.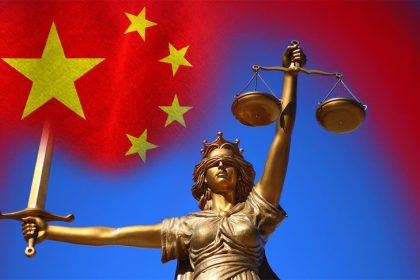 Important new regulations, especially for patent infringement proceedings in China, were adopted by the Standing Committee of the National People's Congress of China on 17 October 2020 as the Chinese patent law and will come into force on 1 June 2021. In fact, this is the Fourth Amendment to Chinese patent law.
We give an overview of the main new elements in this amendment to Chinese patent law.
Extension of limitation periods
The "renewed" Chinese patent law introduces an extension of the limitation periods for the defence of patent rights. The statute of limitations is extended from 2 to 3 years, both for patent infringements and for proceedings concerning the payment of royalties on patents.
Grace period for public interest
A new feature is the clause providing for a grace period for inventions in which there is a public interest. Under the renewed Chinese Patent Law, an invention should not lose novelty if the first disclosure is made in a state of emergency or under exceptional circumstances of the State and for purposes of public interest. This first disclosure should not be made more than 6 months before the application. This would allow a new medical product, such as against Corona, to be put on the market before the patent application is filed.
The idea of patent law is that there should be no grace period for inventions, since novelty is an international condition for patentability. In practice, this is circumvented by some countries with a grace period, including the US with its rule to calculate a grace period of 12 months for "pre-AIA" applications before the earliest US filing date.
Japan did extend the grace period to 12 months for patents in 2018, and China will now have a grace period of 6 months.
In Europe, on the other hand, this is not very common, with only the following members of the European Patent Convention offering a grace period: Estonia, San Marino, Albania and Turkey.
Long grant procedures: Extension of the term of protection
Also interesting is another new clause in the renewed Chinese patent law, which may give inventions a longer term of protection in long grant procedures. In principle, a maximum term of protection of 20 years is currently applicable in patent law, which can only be extended by a further 5 years for medical inventions, precisely regulated by specifications for SPC (supplementary protection certificate).
The new Chinese regulation now intends to extend the term of protection for patents in principle – if there has been an "unreasonable delay" during the granting procedure. The prerequisite for this is that the patent holder has not caused the delay himself. Specifically, it is envisaged that the delays incurred will be compensated if 4 years or more have passed since the filing date of an invention patent application and the invention patent was granted 3 years or more after the request for substantive examination.
"Preventive" patent applications in China
Under the renewed Chinese patent law, the principle of good faith will be explicitly applied to the registration of patents and the exercise of patent rights. The aim of this provision is to ensure that patent applications in China should not and must not be abused to restrict or prevent competition.
The background to this is that a patent application in China may be made by anyone who can make a claim to the patent (and indeed to a trademark), but a patent search is not compulsory. For this reason, the the new patent law tries to improve the situation of patent infringement and infringement proceedings, especially in the areas of patents essential to standards, patent monopolies and patent trolls.
In this respect, it is a good signal to establish the principle of good faith in patent rights, but it remains to be seen whether this will quickly improve in practice. In Chinese trademark law, in any case, the principle of good faith has been enshrined in Article 7 already longer, and yet "preventive" trademark applications are still a problem from a Western perspective.
Incidentally, the renewed Chinese patent law also introduces a mechanism of licensing, based on rules from German patent law. The Chinese government considers this one of the most important measures to promote the commercialisation of patents registered in China.
More compensation for patent infringement
After all, the renewed Chinese patent in China provides for higher damages in case of patent infringement. In all cases where the damages to the right holder, the profit of the infringer or the royalties of the infringed patents are difficult to determine or calculate, the Chinese court can fix damages between RMB 30,000 (€4,000) and RMB 5 million (€640,000). This is an increase by a factor of 3 or 5, as previously damages for patent infringements were between RMB 10,000 and RMB 1 million.
By the way, the administrative penalties for patent imitation will also be increased from 4 times to 5 times the illegally obtained profit, e.g. forgery of the patent document or patent specification.
The burden of proof of the right holder is facilitated
Even more important is a new provision on the burden of proof of the right holder in the renewed Chinese patent. If the right holder does not succeed in obtaining evidence of the patent infringement – because the evidence is mainly in the infringer's possession – the Chinese court can force the infringer to disclose his accounts and similar evidence.
Evidence in China is difficult terrain from a Western perspective. Although numerous types of documents and even website evidence are admissible as evidence, even blockchain based evidence is admissible in China.
However, evidence is taken into account especially if the evidence has Chinese legitimacy, either from customs or from Chinese contractors. The new rules may therefore ease the burden of proof on the right holder, which will have to be proven in practice.
Patent infringements: new levels of jurisdiction
Also new are the future rules for the court levels at which patent infringement actions must be brought. The division of labour between the patent authorities at different levels will be newly regulated; national patent authorities (state level) will thus be empowered to handle nationwide serious patent infringement disputes. Regional patent authorities, on the other hand, will be authorised to handle infringement cases against the same patent in combination, and patent authorities (i.e. outside the courts) will also be authorised to handle imitation patent cases and, under new rules, normal infringement cases. This will further fragment the already extensive court system in China.
And this, although China had opened a new IP Appellate Tribunal for all intellectual property cases (IP) on 1 January 2019, precisely in order to bundle decisions in patent law. Therefore the new levels of jurisdiction appear to be a step backwards. After all, supra-regional infringements against the same patent can be claimed to be dealt with by the patent authorities of the higher level.
Summarised in a nutshell
From the western perspective, there is light and shadow in the renewed Chinese patent, can be summarised in a nutshell; practice will show what prevails.
Our attorneys have many years of expertise in patent law as well as in the entire field of intellectual property and are entitled to represent you before any court – in Germany and internationally. We also have many years of experience and language and country knowledge with regard to China and Chinese patent, design and trademark law.
Please contact us if you are interested.
Sourced: 
Image:
own figurative creation, mixed from TheDigitalArtist | pixabay.com | CCO License and WilliamCho | pixabay.com | CCO License