Since January 2019, China has had an IP Appellate Tribunal and therefore a new court for all intellectual property proceedings. This is a signal from the Chinese government to improve the legal protection of intellectual property in China for both national and international companies.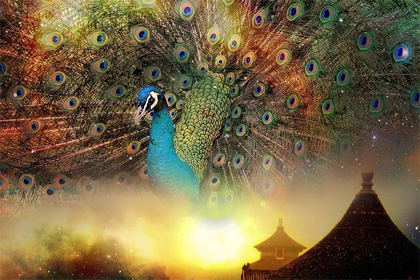 China has had a new IP Appellate Tribunal for all Intellectual Property (SPC's IP Court) cases since January 1, 2019. This is the Chinese government's response to the very diverse court system in China compared to the West. In addition to the Supreme People's Court, there are Basic, Intermediate and Higher People's Courts. And only some of the respective courts have so far been able to decide in trademark and patent proceedings.
New IP court located in Beijing
The new IP Appellate Tribunal is located in Beijing and is intended to promote the coordination of court decisions in the field of intellectual property in China. It is hoped that this will improve the quality and efficiency of litigation and create a favourable legal environment for technological innovation. The new IP Court is an IP Appellate Tribunal and district court and can conduct a hearing throughout China if required. Explicitly, evidence is allowed through online methods.
SPC's IP Court
The so-called SPC's IP Court (Intellectual Property Court of the Supreme People's Court) in Beijing is an appeal court established by the Supreme People's Court.
It has the following jurisdiction:
Civil law cases after the first instance
That includes: Invention patent, utility model patent, layout designs for integrated circuits, technical inventions, computer software, new plant varieties
Administrative cases at first instance concerning more technical issues, including designs and monopoly disputes
Protest cases after first instance appeal cases which have entered into force after first instance independently of the civil cases or administrative cases mentioned above.
The IP Court of the SPC may also designate a subordinate court to conduct a retrial.
The retrial for the Chinese Supreme Court will continue to be treated by SPC in the same way as the other appeal proceedings based on the judgment, court or arbitration decision of the IP Court. The original IP Judicial Tribunal of the Supreme Court (also known as the 3rd Civil Tribunal) remains in place and deals with retail cases.
Our blog offers more articles about IP protection in China:
Would you also like to protect your IP rights in China?
Please take your chance and contact us. Our lawyers are experienced in trademark and patent law, national and international law.

Sources:
Supreme People's Court in China
Picture: