Lego is once again victorious against Chinese counterfeiting. The Danish toy manufacturer today announced that the China Guangzhou Yuexiu District Court has confirmed the allegation of counterfeiting. The court ruled that four Chinese companies were guilty of counterfeiting and of imitating the legally protected LEPIN kits. Production and sale constituted unfair competition.
Unfair competition and counterfeiting of products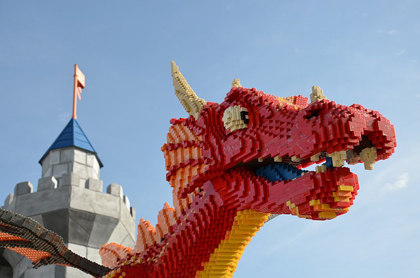 The Danish toy manufacturer had brought an action against four Chinese companies whose copies resembled those of the LEPIN series. According to the court's decisions, the four defendants, Shantou Meizhi Model Co., Ltd. et al., are responsible for the reproduction of the three-dimensional artwork of 18 LEGO® sets, several LEGO minifigures and for unfair competition, Lego reports in today's press release.
The court ordered, inter alia, that the four defendants must immediately cease production, sale, exhibition or advertising of the infringing products. The LEGO Group is also to be paid approximately RMB 4.5 million in damages.
The ruling is another significant legal victory for LEGO as the company continues to fight against imitators in China. Last year, LEGO won a similar case against Bela Bricks ( Lego victorious in counterfeiting file against China-blocks ) for the development, distribution and sale of imitated LEGO products. The judgments also provide a precedent for pursuing many other clone brands that have tried to shut down and reopen with different names to avoid enforcement. This is still important in the Chinese legal system.
Chinese courts like to follow precedents
Because the judgments are very different and contradictory. This is also due to the very diverse court system in China. Besides the Supreme People's Court there are Basic, Intermediate and Higher People's Courts. And only some of the respective courts can decide in trademark and patent proceedings.
In principle, a precise scope of protection is recommended for your own patent and trademark registration. A good location should also be chosen for the trademark and patent proceedings. Due to the different judgments, it may be helpful to have a look at the previous judgments and legal declarations of the respective courts. (More information at: Trademark and patent protection in China ).
The Chinese Internet Court
Since August 2017, however, China has also established its own court for all online proceedings. This was the Chinese government's reaction to the considerable increase in such legal cases due to product piracy and copyright infringements in general online trade. The so-called Netcourt (Hangzhou Internet Court) in Hangzhou not only has a net-related name, but also offers a comprehensive online service for filing possible cases.
Are you looking for protection for your brand?
We would be pleased to support you with the necessary research and correct registration of your trademark. Please take your chance and contact us. Our lawyers are experienced in trademark and patent law, national and international law.

Sources:
Picture:
MARKTPLATZRehburg-Loccum /pixabay.com / CCO License   |  marcluisoni /pixabay.com / CCO License