Not only the number of patent and trademark applications is rising, but also the number of lawsuits concerning intellectual property. This is the case not only in Europe, but also in China, there is an increase in trademark and patent proceedings.
In its 2016 annual report, the European Union Intellectual Property Office (EUIPO) reports around 19,000 opposition proceedings, an increase of 11% over the previous year. On average, 30% of appeals are closed by decisions. The German Federal Patent Court reports about 1,600 new cases filed in 2016 and even 1700 completed. This also represents an increase over the previous year, but on the other hand, these figures are at the same level as in 2014.
Chinese Statistics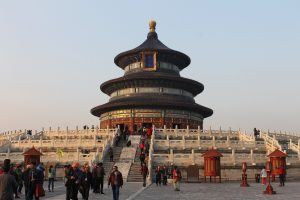 The Shanghai Intellectual Property Court concluded a similar number of cases in 2016. Approximately 1,800 cases there were brought to a close and even 94% were completed on time. At the end of 2014, China had modernised its patent and trademark law. In the course of this process, the Chinese set up three courts that deal exclusively with IP law: the Beijing Intellectual Property Court, the Guangzhou Intellectual Property Court and Shanghai Intellectual Property Court. In addition, four Intellectual Property Sections were established in Chengdu, Suzhou, Nanjing and Wuhan in 2017. This is part of the major Chinese justice reform programme, which has been declared to contribute to international approchement, especially in the IP area.
The number of cases is not equally distributed between the regions, with lawsuits in Guangdong, Beijing, Jiangsu, Shanghai and Zhejiang accounting for 70% of all cases in China. Cases in the area of copyright show the greatest growth. This growth is closely linked to the increase in general e-commerce and the resulting increase in the number of online infringements.
China wants rational approach to intellectual property protection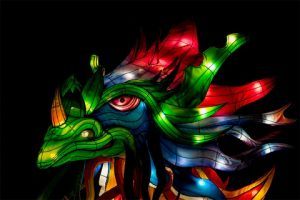 From a Chinese point of view, cases with foreign companies were negotiated with particular attention in the past, especially in patent litigation. In order to attract and retain foreign capital, the decision was often made in favour of foreign companies, according to China.
Outside of China, the perception is slightly different. From a Western perspective, so-called "preventive trademark applications" are widespread in China. The general principle of good faith in Article 7 of the trademark law there does not help either. Non-Chinese companies still need to get used to the special features of Chinese patent and trademark law, and it is sometimes even surprising to find out about them. There are three important points to consider:
A patent and trademark application can be filed by anyone in China who can make a claim on the patent or trademark. And also an agent or representative of the actual trademark owner can apply for a trademark in his name. However, a patent or trademark search is not obligatory. There is no preliminary examination whether the patent has already been registered or not. This can lead to years of patent and trademark infringement, of which the actual patent and trademark owner does not know – and possibly the Chinese patent and trademark applicant does not either.
Although numerous types of documents and even web page documents are admitted as evidence, they are taken into account above all if the evidence shows Chinese legitimacy. Examples of this are customs documents with official stamp and delivery or sales documents. These should not be electronic and should be stamped at best by the Chinese contractual partner.
China uses a special classification system for goods and services in which each class is divided into different subclasses. If subclasses are classified as non-similar, this opens up the possibility of submitting malicious applications for preventive measures.
Chinese trademark law is special
In 2014, the Chinese trademark law was explicitly expanded by paragraph 15.2. However, this paragraph makes it clear that in China, attention must be paid to details.
"If a trade mark applied for is identical or similar to the trade mark previously used but not yet registered by another person in relation to the same or similar goods, and if the applicant has contractual or commercial contacts or relationships with the earlier trade mark user other than those prescribed in the preceding paragraph, so that the applicant is definitively aware of the existence of that person's trade mark, the trade mark applied for shall not be registered if that person files an opposition."
This article therefore provides that trade mark applications should be refused if they are filed by persons who have knowledge of the existence of an older, unregistered trade mark for various reasons. However, this has to be proven.
Chinese courts are looking for precedents
The judgments are very different and contradictory. This is also related to the very diverse judicial system in China. In addition to the Supreme People's Court there are Basic, Intermediate and Higher People's Courts. And only some of the respective courts can decide in trademark and patent proceedings.
In principle, it is advisable to have a precise scope of protection for your own patent and trademark registration. Moreover a good place for trademark and patent proceedings should be chosen. Due to the different judgments, it can be helpful to look at the previous judgments and declarations of the respective courts.
Perhaps are these articles also interesting for you in this context?
This year we have already reported on several IP proceedings and judgments in Chinese courts:
Are you interested in brand or trade mark protection?
Please take your chance and contact us. Our lawyers are experienced in trademark and patent law, national and international law.

Sources:
pictures:
gyosimon /pixabay.com / CCO License   || hsvbooth /pixabay.com / CCO License