A sensational end to a 7-year patent dispute: the two smartphone manufacturers Apple and Samsung end their seemingly endless legal dispute, which Steve Jobs himself had described as "thermonuclear war".
Arstechnica today announced the termination of all proceedings and disputes between Apple and Samsung. At first glance, this appears surprising since it was not until late May that the U.S. court in San Jose, California, ruled Apple's case against Samsung in a lawsuit that ultimately claimed $539 million in damages. However, this judgement unfulfilled expectations of both.
Background to the San Jose US Court ruling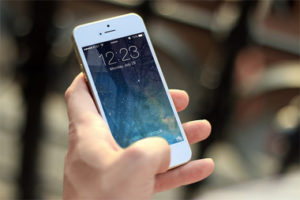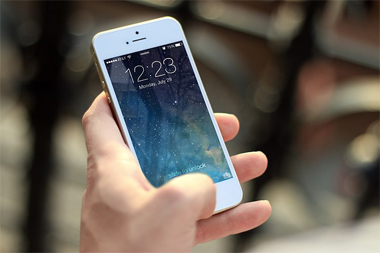 The US Court of San Jose, California, ruled in late May that Samsung had to pay a good half a billion US dollars for the infringement of iPhone designs and patents ((11-cv-01846, United States District Court, Northern District of California, San Jose Division)). This is less than Apple originally demanded, but much more than Samsung expected. Apple demanded $1 billion, of which Samsung only wanted to pay $28 million.
Because the California court now also had to decide whether Apple was entitled to all lost profits from the sale of a device because design patents were infringed – or only part of them. In a landmark ruling by the U. S. Supreme Court in December 2016 on this case, Samsung received support. If design patents are infringed, the final product sold to users does not necessarily have to be used as the basis for calculating the damage, the highest U. S. Court ruled at the time.
Designs and design patents are becoming more and more important
The long case reflects how relatively new fundamental judgements on designs and design patents are. Finally, with the digitalization and the very large market power of modern smartphone manufacturers, the design patent procedures that have not been given priority in legal decisions to date have become explosive. Creative design is the core element of the products in these cases, and it can not only be used for recently unimaginable profits. At the same time, however, design should be able to be used as an instrument to prevent competition in order to do justice to its importance.
All the more significant is today's announcement that this fundamental patent dispute has been resolved by Samsung and Apple. So far, there is no further information on their agreement. Possible would be a license agreement for mutual respect and regulated payment of the disputed patents that both smartphone manufacturers need for their products.
License agreement may be possible
Licence fees are a common way to use a third party's patents without getting entangled in lengthy, expensive and open-ended procedures. So-called unit licenses are often agreed, since licenses often refer to the manufacture of a product. A certain percentage of the net sales price per sold piece is then calculated, which depends on the industry and the overall sales situation.
Basically there are different possibilities of licenses:
Exclusive license
if the licensee has the sole right to the patent
The licensee may also grant sublicenses
Single license
The licensor retains the right of use granted by the patent
The licensee may only grant a sublicense with the consent of the licensor
There are also various restrictions in the license agreement, for example with regard to duration, time, territory or even production and distribution. Cost sharing in the patent administration, lump-sum agreements or minimum license fees can also be agreed. On the other hand the licensing behaviour, for example delayed tactics in license negotiations, is again and again in the center of in patent proceedings (see Info Blog: Huawei victorious against Samsung)
Patent Sharing or cross-licensing are more likely
For the agreements between Apple and Samsung, however, cross-licensing and dynamic management of the patent portfolio are more likely. Only a few months ago Google surprised with a patent agreement with Tencent in China – we reported (Info-Blog: Patent agreement in trend? Google landed surprising coup with Tencent in China). Patent sharing can also be seen as a trend for patent licenses, from which both licensors and licensees can benefit.
It can therefore be eagerly awaited what kind of agreements have now been concluded between the two smartphone manufacturers and what the details will look like in the agreement.
Do you want to apply for a trademark or a Community design, too?
Please take your chance and contact us. Our lawyers are experienced in trademark and patent law, national and international law.

Sources:
Picture:
JESHOOTScom / pixabay.com / CC0 License