WIPO announced China's accession to the Hague Agreement. From 5 May 2022, international design applications in and from China will therefore be quick and easy.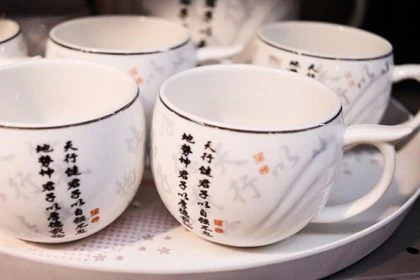 The Chinese government deposited its instrument of accession to the 1999 Geneva Act of the Hague Convention on 5 February 2022, WIPO reported shortly. This brings the total number of countries covered by the Hague System to 94 in the WIPO system for international design applications. The Hague System now covers nine out of ten of the world's most important economic markets (World Bank ranking), WIPO said.
China joins the Hague Agreement
China's accession to the Hague Agreement does not come as a surprise, but was already clearly apparent in the latest amendments to design protection in China, which came into force on 1 June 2021 – as we reported.
For many years, the Hague Agreement did not receive much attention, as some of the most important industrialised countries were not involved for a long time, including the USA and Japan.
But since 2015, there has been a lot of movement among the participants in the Hague Agreement. Japan, for example, joined in 2015, the USA in 2016, and South Korea (2018) and Canada (2019) have now also joined.
Hague Agreement: Property right without basic application
The fact, that most economical important countries are joined to Hague Agreement is relevant, because even with a single application for a design, one can also claim design protection in any of the contracting states to the Hague Agreement.
This differs from other international systems for filing IP rights (such as in the Madrid Agreement), which require a basic application for the desired IP right in a contracting state. Ultimately, with China's accession to the Hague Agreement, companies and designers in China will now be able to quickly and easily apply for international protection for their designs in as many of the now 94 countries covered by the Hague System, as WIPO itself points out in its brief announcement on China's accession to the Hague Agreement.
And of course this also applies to Hague Agreement members who themselves wish to protect a design in China. With China's joining the Hague Agreement, it will now possible for companies and designers from the 94 member states of the Hague Agreement to obtain international design protection in China, from 5 May 2022.
Design protection in China since 1 June 2021
We therefore briefly present once again the essential changes that came into force for design protection in China on 1 June 2021, which not only changed regulations on the patent, but also on the design:
The main changes since 1 June 2022 are:
a 15-year term (instead of the previous 10 years) for industrial designs (Article 42 of the revised "Patent Law" in China)
protection of partial designs of products is possible (Article 6 of the revised "Patent Law" in China)
a domestic priority of 6 months is introduced (according to Article 29(2) of the revised "Patent Law" in China)
Change of the time limits for filing a priority document:
for design applications: 3 months from the first filing date
National examination of a design application
It is important to know: If a design, pattern or model is filed with WIPO via the Hague Agreement, WIPO automatically notifies the design application for a contracting state to that contracting state.
The target country can now confirm or reject the design application according to its national jurisdiction. However, the DPMA (for design applications in Germany) and also the EUIPO (for design applications for the European Union) examine applications for design protection only for formal requirements. However, essential requirements for protectability, such as novelty and individual character, are not examined by the Office and must be contested in nullity proceedings in case of doubts.
Looking for international design protection?
Our lawyers have many years of expertise in design law as well as in the entire field of intellectual property and are entitled to represent you before any court – in Germany and internationally. Our team also has country and language knowledge as well as legal expertise in China.



Sources: 
WIPO annoncement: China joins the Hague Agreement
Image:
allybally4b | pixabay.com | CCO License