The American Internet company Google has signed a patent agreement with the Chinese Internet giant Tencent. Details have not yet been released. However, patent agreements and cooperations are a new trend for dynamic technology companies.
Google concludes several major patent agreements
The American Internet company Google has signed a patent agreement with the Chinese Internet giant Tencent, reported Reuters a few days ago. However, this is just one of several steps the U. S. search engine uses to position itself dynamically in the market. A few months ago, Google had signed a new patent sharing agreement with several leading Android manufacturers. The agreement, known as PAX, provides for all signatories to share their patent libraries without charging royalties to each other. Currently, the group consists of Google, Samsung Electronics, LG Electronics, Foxconn Technology Group, HMD Global, HTC, Coolpad, BQ and Allview. It is possible and intended that the number of members will grow as PAX is an open group without membership fees. It is advertised that they will renew and develop the technology on an equal footing, without being hampered by patent disputes or licensing procedures.
Cross-licenses and dynamic management of the patent portfolio
Google benefits from its dynamic management of the patent portfolio with the new patent alliances. A patent portfolio exists if a company has applied for several patents and directs an active patent management and always takes the economic benefit into account. The licensing business is a tried and tested tool, especially in the dynamic and rapid development of technology companies.
Often, so-called cross-licenses are concluded with which two companies guarantee the reciprocal use of their respective patents. Deadline monitoring for renewals, opposition possibilities and expiring patents can thus be coordinated in a targeted manner, with country-specific know-how and cost-effectively. The cooperation between two companies also makes it easier and more efficient to abandon patents that are no longer needed and to develop new product lines or applications.
The smartphone manufacturers show what the counterpart looks like. We have already reported on the sensational and often protracted and costly licensing processes for shared technology on a number of occasions.
Patent agreement with Chinese partner Tencent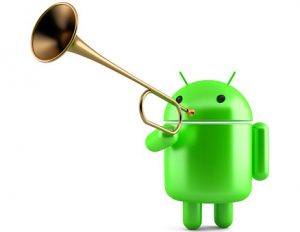 That the new patent agreement with Tencent is an agreement with a Chinese technology market leader makes us curious about the details. Because Google's search engine is blocked in China, the Chinese counterpart Baidu is the well-known search engine there. Nevertheless, in December 2017, Google opened a research laboratory in China that focuses on artificial intelligence, first in Beijing and then a second branch in Shenzhen – where Tencent is located. In line with this, the Chinese Ministry of Science and Technology presented Internet giant BAT (Baidu, Alibaba Group and Tencent Holdings) and iFlyTek, a specialist in voice intelligence, in November 2017 as a developer group to drive forward the development of next-generation AI technologies, from voice-controlled digital assistants to self-propelled cars.
Do you want help or protection for your patents?
Our lawyers advise you individually and together with you develop the right strategy to protect your patents and trademark.

Source:
Pictures:
geralt / pixabay.com / CC0 License || www_slon_pics /pixabay.com / CCO License