Huawei was victorious in a license dispute against Samsung concerning the mobile smartphone communication at the Shenzhen Intermediate Court in China. This is the second time that the Chinese smartphone manufacturer has been able to assert itself as a plaintiff before a Chinese court.
License dispute over two Huawei patents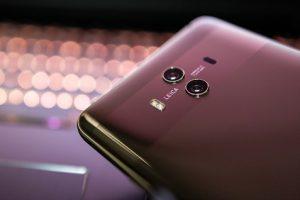 This process focused on two patents of the Chinese smartphone manufacturer Huawei (ZL2011101010102626269715.3 and ZL20101013137731.2). The court in Shenzhen found that both were essential to the LTE 4G standard, and therefore found that the Samsung products allegedly infringed the LTE 4G standard. A large part of the proceedings, however, also involved examining the licensing behaviour of the two parties to the dispute. Ultimately, the IP Court ruled that Samsung had not acted correctly in its approach to the licensing negotiations. Samsung is explicitly accused of having used delayed tactics in license negotiations with Huawei. Huawei had proposed several licensing offers from 2011 to 2017, while Samsung only made one counter-offer and allegedly replied several times too late. In 2016, Huawei also offered a dispute settlement to its Korean competitor, but Samsung rejected it.
A longstanding bitter dispute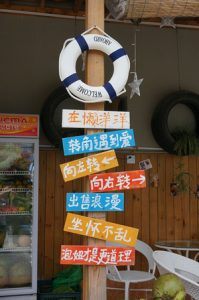 The verdict in Shenzhen is only one more stage in the long battle between the two Asian smartphone manufacturers. Huawei also emerged victorious in April 2017, when the Quanzhou Immediate People's Court also joined the Chinese company and ordered Samsung to pay 11.6 million dollars.
In 2016 Huawei filed several patent infringement suits in both the United States and China. Huawei claimed that Samsung used its mobile technology and software patents without licenses. In the lawsuit filed by Huawei in the United States in 2016, Samsung was accused of unauthorized use of patents on wireless connectivity for mobile phones.
In a direct response to Huaweis's accusations, Samsung also filed a lawsuit against the Chinese in 2016 before the Beijing IP Court. The IP court officially informed that Samsung Huawei and a department store in Beijing have sued Samsung Huawei and claimed 161 million yuan (24.14 million dollars) for damages. Samsung saw several patents infringed, including Huawei's Mate 8 and Honor smartphones. The decision is still pending.
It was not until December 2017 that the southern Chinese city of Shenzhen set up an intellectual property court (IP) and a separate finance court. IP cases will be dealt with there under the jurisdiction of the Shenzhen Intermediate People's Court. The large number of financial and technological companies in the region has led to a growing number of financial and IP cases. China began setting up special courts for intellectual property in 2014. By the end of 2014, three exclusive intellectual property courts were established in China at Beijing, Shanghai and Guangzhou. In 2017, sections for IP were added under the jurisdiction of the Intermediate People's Courts in Chengdu, Suzhou, Nanjing, Wuhan and finally in Shenzhen.
Under the current Shenzhen ruling, the court ruled that Samsung should cease manufacturing and selling equipment with the LTE 4G standard technology and pay a small court fee. In practical terms, this means that Samsung will probably have to seek a license agreement itself with the competitor – or decide to appeal. A list of phone models has not yet been made available. Also missing is the court's statement, which will provide several hundred pages. In the highly competitive sector of smartphones and mobile communications, even more legal proceedings are pending.
Sources:
bubuliao /pixabay.com / CCO License || tianya1223 /pixabay.com / CCO License