Since 7 August 2017 Thailand is now the 99th member of the Madrid System, after depositing its instrument of accession to the Madrid Protocol at WIPO's Director General. The Protocol will come into force three months later on 7 November 2017.
Thailand has been carefully preparing for accession to the Madrid system for several years. Extensive public discussions were held and a new Trademark Act (No. 3) B.E. 2559 was introduced to amend the legal infrastructure of the country with regard to trademark protection.
As a member of the Association of Southeast Asian Nations (ASEAN), the joining of Thailand is part of the ASEAN's Intellectual Property Rights Action Plan 2011 – 2015. Aim of the Intellectual Property Rights Plan is to enhance the development and business friendly environment in Southeast Asia. The ASEAN member states agreed to accede to the Madrid Protocol by 2015. Of the ten ASEAN member states, only Indonesia, Malaysia and Myanmar have not joined yet.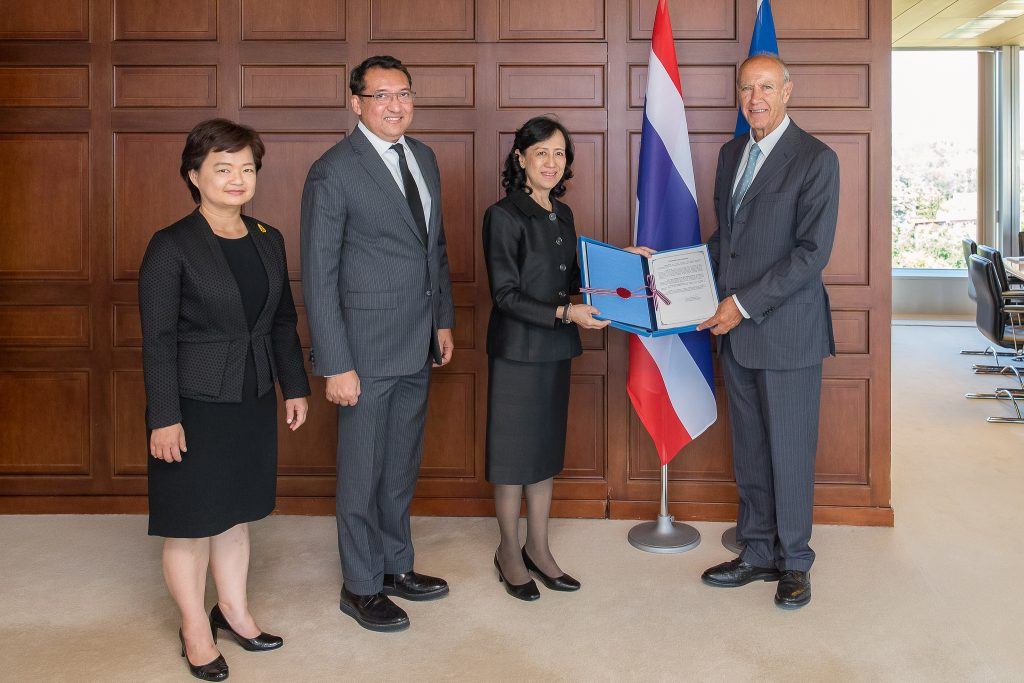 Madrid System: Thailand will be more attractive for foreign businessess
From the 7th of November, it will now be possible to claim trademark protection through the Madrid System in Thailand. The Madrid Protocol simplifies the registration process for international trademarks enormously.
Under the Madrid Protocol, trademark holders in Thailand may apply for registration in 114 territories of the other 98 member countries through a single application filed with the Department of Intellectual Property. The official fees have only to be paid once. Subsequent changes to the registered trademark can then be managed centrally at WIPO.
The joining will make Thailand more attractive to foreign companies and trademark owners who want to sell their products and services in far east country.
Sources:
Text: WIPO News
Photo: WIPO / flickr.com / CC BY 3.0 IGO