Is it possible to protect slogans that have proven themselves to customers or in company advertising, for example, as a trademark? This often fails. The current decision of the German BPatG is all the more interesting: POWER YOUR SPORT as trademark for sports jerseys?
POWER YOUR SPORT – trademark for sports jerseys?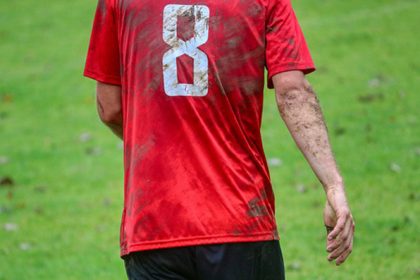 This word sequence was applied for a colorful smorgasbord of goods in Nice Classes 03, 14, 18, 21 and 25, including, for example, sports jerseys and hoodies, tableware and cups, bags and watches, and cleaning and fragrance preparations.
In 2019, the Trademark Office had rejected this trademark application POWER YOUR SPORT for class 25 (inter alia, "sports jerseys" and "jackets as sportswear"), due to lack of distinctiveness and the existence of a need to keep free pursuant to § 8(2)(1) and (2), 37(1) Trademark Act: POWER YOUR SPORT would be directly understood by consumers as "drive your sport, support your sport" and would thus be impermissibly descriptive of the claimed goods in Nice class 25.
The trademark applicant appealed against this decision to the Federal Patent Court, which currently ruled on the matter (29 W (pat) 531/20). He argued that the slogan in dispute had to be translated differently, it meant "Supply / Provide your sport". However, this is not a meaningful statement and is therefore not descriptive.
Case law according slogans
The Federal Patent Court therefore referred to the case law on slogans. The ECJ already ruled in 2012 that keyword-like word sequences are to be treated like other word signs in the assessment of distinctiveness and that slogans can also be trademarks despite the advertising message (ECJ, WIR MACHEN DAS BESONDERE EINFACH, EU:C:2012:460). However, the ECJ also said in this judgment that it may be more difficult to prove the distinctiveness of the marks of certain categories.
Legendary is also the ECJ decision on the Audi slogan VORSPRUNG DURCH TECHNIK, which the ECJ confirmed trademarkability – we reported. According to this, even slogans that are used for advertising purposes and even contain a factual statement to a greater or lesser extent can still be trademarkable.
The decisive factor here is that the slogan is not directly descriptive, i.e. that a consumer and customer must "think outside the box" a bit. A certain originality or conciseness must be included, the ECJ had explained, which requires a minimum of interpretation or triggers a thinking process in the relevant public.
The recent case law of the CFI also takes up this approach: The decisive factor is a subtle element in the advertising message, see CFI decision WET DUST CAN'T FLY of 2019.
Slogan without concrete information
However, this is what is happens in the term POWER YOUR SPORT, the BPatG said according to the present case. The BPatG decided that the term does not contain any specific information, nor can it be assumed that the sign is always perceived merely as an advertising statement without distinctive character. POWER YOUR SPORT was also not subject to the requirement of availability under § 8 (2) No. 2 MarkenG, because it was a term without clearly factual content.
The Federal Patent Court therefore upheld the trade mark applicant's appeal in its entirety and overturned the trade mark division's refusal. POWER YOUR SPORT cannot be denied a minimum degree of distinctiveness, the BPatG ruled.
Questions regarding trademark protection
Do you have questions regarding trademark protection or trademark search?

Sources: 
BPatG POWER YOUR SPORT, 29 W (pat) 531/20
Image: