In its latest study, EUIPO estimates the loss due to product piracy at 60 billion euros for Europe's most important economic sectors. In Germany alone, 7.16 billion euros in losses were incurred last year.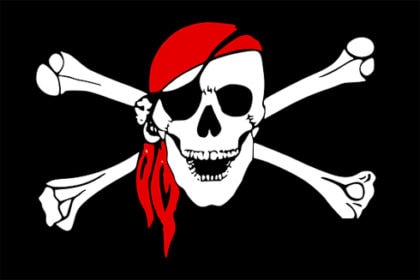 The European Union Intellectual Property Office (EUIPO) is conducting a study to identify the economic impact of counterfeiting in the 11 main sectors of the EU economy. In a press release published yesterday on the Status Report 2019, the EUIPO names approximately 60 billion euros for the EU. The study assumes that, since the first analysis in 2018, sales losses at EU level have declined in almost all of the sectors surveyed. Only two sectors show larger losses in turnover compared to 2018:  Clothing, footwear and accessories as well as cosmetics and personal care products.
Status report 2019 considers 11 branches
In the Status Report 2019, the following economic sectors were examined: cosmetics and personal care products, clothing, shoes and accessories, sporting goods, toys and games, jewellery and watches, bags and suitcases, recorded music, spirits and wine, pharmaceuticals, pesticides and smartphones.
According to this study, the sector with the highest sales losses is the clothing, footwear and accessories sector. Within the EU, losses account for approx. 9.7% of all sales, in Germany for 7.4%. Losses in the cosmetics and toiletries sector are also high (10.6% in the EU and 8.2% in Germany).
Internet as a driver of product piracy
As a problem for the high damage by product piracy the study calls once more the Internet and E-Commerce. Counterfeiters use distribution via the Internet and e-commerce as well as online advertising and social platforms – we reported. Please also read our article: Counterfeit goods on Social Media: Europol seizes 20 000 packages
The EUIPO study warns of health and safety risks, as the counterfeiting of everyday consumables such as cosmetics and other daily consumer products, but also of medicines, is on the increase (estimated damage in the EU at 3.9%).
Customs border seizure as a means against product piracy
Customs border seizure is one way of combating products infringing patents, trademarks or designs that are imported into Europe or Germany from non-EU countries and sold or exhibited here at trade fairs at an early stage.
European or German customs authorities intercept suspect products at the border, detain them for a certain period of time and inform the holder of the relevant property right of the discovery of the suspect goods. The latter is then in a position to take action against potential product or brand pirates.
This requires a cleverly designed and effective strategy to protect and monitor your intellectual property rights.
Would you also like to protect your goods against product piracy?
Our attorneys have experience in trademark and patent law, national and international law.
In addition, we are happy to support exhibitors at trade fairs, directly through support at the trade fair or in the comprehensive legal protection of trademarks and patents.
Please do not hesitate to contact us for a callback appointment!

Sources:
Press Release of EUIPO (in German)
Image: