Europol's latest successes reveal a frightening illegal trade in product and brand piracy, even with sensitive products such as food and drink – and also with fat burner preparations. Europol has now succeeded in striking an important blow against food piracy.
Europol press release: Operation OPSON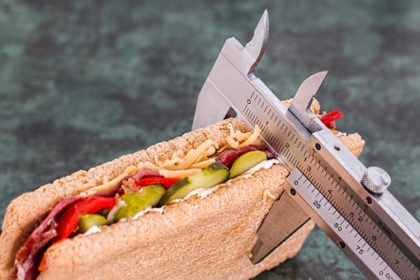 This action against product piracy was carried out as part of the international operation OPSON, which focuses on combating counterfeiting and inferior quality food and drink on the European and non-European markets. Europol and Eurojust shall support these actions.
In total, some 16 000 tonnes and 33 million litres of potentially dangerous counterfeit food and drink were seized after more than 67 000 checks were carried out in shops, markets, airports, seaports and industrial areas. In total, the international campaign against product piracy was carried out for 5 months, from December 2018 to April 2019.
In a press release published on Friday, EUROPOL states that more than €100 million of potentially dangerous food and drink has been seized. As in previous operations, illegal alcohol was the most seized product with a total of over 33 000 tonnes, followed by cereals (around 3 628 tonnes) and spices (around 1 136 tonnes). There was also a particularly large trade in counterfeit olive oil, and we reported on this in May.
Piracy with fake DNP is life-threatening
Trade in 2,4-dinitrophenol (DNP), a chemical sold as a fat burner, was also seen as a threat. As this is a toxic chemical, which is also predominantly sold online, this product piracy poses a particularly serious health risk. 10 EU Member States participated in the action against piracy: Belgium, Bulgaria, Cyprus, Finland, Ireland, Italy, Latvia, the Netherlands, Norway and the United Kingdom.
Europol was able to remove over 75 online sales offers and carry out 23 DNP seizures. The Authority estimates that the equivalent of over 50 000 capsules of DNP was prevented from entering the consumer market.
Other offences uncovered by Europol's international action against product piracy were falsified expiry dates for cheese and chickens, additives in beverage products, and meat stored under unsanitary conditions. So far 672 people have been arrested and investigations are under way in many countries, Europol's press release informs.
Product and trademark piracy are a serious problem
Counterfeiting and piracy are a serious problem, according to the latest EUIPO study: EUIPO appraises loss at 60 billion Euros. Large quantities of counterfeit products are imported from non-EU countries into the EU and Germany which infringe existing patent, trademark or design rights. And, as Europol's current action shows, they can even pose a health risk.
Customs border seizure is an effective means of preventing counterfeiters of products and brands from actually trading in counterfeit products in the EU or Germany.
European or German customs authorities intercept suspicious products at the border, detain them for a certain period and inform the holder of the property right concerned of the discovery of the suspicious goods. The latter is then in a position to take action against potential product or brand pirates.
Border seizure can also be applied to products intended for export or reimport into the EU or Germany.
We will be happy to advise you on these questions and will be happy to get in touch with you.
Sources:
Image: