Christmas music is indispensable on the holidays. Music as an expression of emotion and creativity. But are we perhaps already listening to AI music? And would we notice this? What about copyrights or patent protection for AI?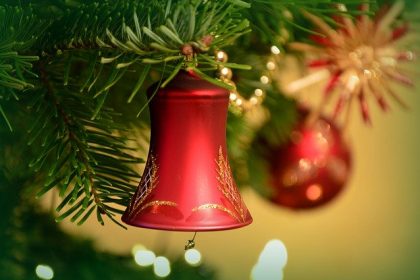 AI music has become more natural than is generally discussed. Next year, even music by Beethoven will be performed as the creation of an artificial intelligence, the German SWR reported.
What Beethoven himself was unable to complete, musicologists and composers want to perform with the help of an algorithm: Beethoven's 10th Symphony. The symphony is to be premiered in Bonn on April 28, 2020.
AI music since the 80s
Already since the eighties, music was "composed" with the help of computer programs by mixing and overlaying different pieces of music. The musicologist David Cope is well known for this.
The American Taryn Southern also made a name for herself for AI music. She arranged the music album "I AM AI" (Eng: I am Artificial Intelligence) with the software Amper and put it on Apple Music and Spotify in 2017.
Not surprisingly, Google with Magenta as well as IBM with Watson Beat offers software similar to Amper.
AI music as background sound
But so far no title of AI music has achieved real fame and success. AI music is more suitable as instrumental background music, so-called "ambient music". The startup Melodrive (Deutschland, Berlin), for example, has specialized in the creation of background music for videos and computer games – with artificial intelligence.
All the more reason to note that Warner Music is entering into a partnership with the music platform Endel, as was announced this spring. Endel has developed an app that uses artificial intelligence to create atmospheric soundscapes that are personalized for each user. Accompanying music can also be expected from artificial intelligence, but with the participation of Warner Music on a large scale. And where economic significance is involved, questions of copyright and inventor protection also arise.
AI music and copyrights
Basically, AI music raises many questions and also the question of copyrights. Ultimately, AI music is based on the data collection of many pieces of music, symphonies and operas – created by someone else.
Because the algorithm can only process what is already there, it's all about superimposing, changing lengths, varying time signature. One's own artistic contribution is seen in the way existing material is mixed, i.e. in the learning algorithm and the new work created from it. In any case, therefore, the copyrights of the works serving as a basis must be observed. In Germany and in the European Union, copyright expires 70 years after the death of the author.
Also the newly created AI music may possibly be subject to copyright. In view of the widespread use of artificial intelligence in industry, patent protection for AI is also desirable.
Patents on Artificial Intelligence – not without problems
Actually, a hurry is needed for a legal regulation of patents on artificial intelligence. For the American Patent Office has already signalled that AI should be patentable "as such".
However, patent protection for AI is not without problems. Even the disclosure of such an invention raises unresolved questions, since an invention must be disclosed in the application documents for patent protection so clearly and completely that a person skilled in the art can easily carry it out.
But who would be the person skilled in the art?
And it would be difficult to fully understand the algorithm, since the AI systems show their strength in fulfilling search parameters from a very large amount of data, in the case of art even with the aim of creating unique variations of a work.
Such an event happened last year. Christie's auction house in New York auctioned a work of art created by an algorithm for more than $400,000. However, a random product that cannot be repeated is not patentable.
In addition, a patentable invention must have "technicality", but mathematical models are not patentable as a purely abstract intellectual achievement.
Last but not least, it would also have to be clarified whether works of an AI should in principle fall under the aspect of fair use jurisdiction, since far-reaching and socially relevant effects can be expected from a patentability of artificial intelligence.
These are interesting questions that can be clarified next year at the earliest. Until then we wish you a peaceful and Merry Christmas!
Sources:
Computer-implemented inventions: Case Law of the EPO
Artificial Intelligence – Not easily patentable under new EU Directive
BR Netzwelt: Künstliche Intelligenz macht Musik – jetzt mit Plattenvertrag (in German)
Bild:
Peggychoucair / www.pixabay.com / CCO License