A few days ago and only shortly after the start of the trial in Texas for infringement claims in the FRAND patent dispute Huawei and Verizon both parties settle the patent dispute and the lawsuits – under confidential terms. One may assume how this was spurred: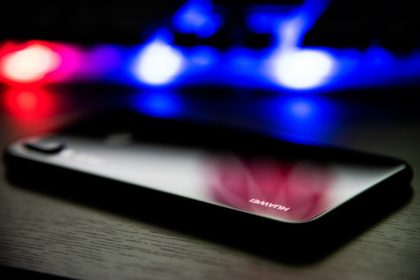 Huawei and Verizon are settling their patent lawsuits and reaching an agreement in the complex FRAND patent dispute. It is reasonable to assume that both parties were strongly influenced by the recent anti-suit injunction decisions as a defence in SEP and FRAND disputes. Moreover, it can be assumed that Huawei has achieved exactly what it set out to do in 2021: at the beginning of 2021, Huawei announced that it wanted to vigorously market its patent portfolio. Incidentally, this also fits in with the requirements of the Chinese government.
China: Patent marketing strategy
With the entry into force of the revision of patent law in China – we reported – the declared aim is to curb the influence of large technology companies in China and to ensure that innovations and data remain in the country. At the same time, there is relief for all foreign patent applicants who apply for patent protection in China for declared key technology.
Anti-Suit Injunction and Samsung v. Ericsson
However, for the settlement between Verizon and Huawei, the noteworthy decision of the Wuhan Intermediate Court of China from Christmas 2021 in the case of Samsung and Ericsson (Case ID: (2020) E 01 Zhi Min Chu 743) is certainly important. In it, the Chinese court declared its jurisdiction to set a global FRAND tariff in the licensing dispute between Ericsson and Samsung.
Samsung had applied to the Wuhan court in early December 2021 to set a global licence rate for Ericsson's SEPs. Days later, Ericsson sued Samsung in the District Court for the Eastern District of Texas (Marshal Division) for breaching its obligation to license patents on FRAND terms – we reported.
This decision by the Wuhan Court set a new standard in global SEP litigation. This is because it prohibits Ericsson from seeking an injunction elsewhere to prevent Samsung from enforcing the Wuhan ASI. The Chinese judges thus ordered an ASI (anti-suit injunction) and an AAASI (anti-anti-suit injunction) at the same time.
This has turned into a jurisdictional and interpretive contest for ASIs between China and the US. For Ericsson ignored the clear and costly sanction threats from Wuhan and filed an AASI in the Texas District Court right after Christmas. The court provisionally allowed Ericsson to proceed with its FRAND action against Samsung and also extended this action on 12 January (Case ID: 2:20-CV-00380-JRG).
It is quite likely that Verizon and Huawei would have preferred to avoid such a global competition – all the more so as it is very attractive to contribute to the establishment of 5G instead of being hindered in market participation by injunctions.
Huawei and Verizon – both sides are satisfied
Huawei and Verizon were satisfied with the agreement reached, the terms are confidential, as was to be expected. The concrete agreements in the licence contracts for SEP patents are being guarded like the holy grail, because in terms of FRAND conditions, specifications for further contracts could be derived from already existing contracts. Of course, none of the telecommunications technology companies wants that.
There is more information public about the number of relevant patents. In the specific case of Huawei and Verizon, 12 standard-relevant patents (SEPs) were at issue, which Huawei allegedly used in Verizon's infrastructure. Huawei had ordered Verizon in 2019 to pay royalties for the use of more than 230 Huawei patents, demanding more than US$1 billion (Reuters reported at the time). And also in 2019, the United States blacklisted Huawei over alleged national security concerns.
After nearly a year of negotiations, talks between the two companies broke down in January 2020, after which Huawei filed several infringement lawsuits against Verizon in Texas courts. Verizon then filed counterclaims against Huawei, accusing Huawei of patent infringement.
Both companies have now ended this patent dispute with a joint motion to dismiss all claims. An agreement was reached, under confidential terms.
Huawei is considered to have the most 5G-related standard-relevant patents of any company in the world. Huawei says it holds more than 100,000 active patents worldwide, including about 10,000 US patents. Even if the US (and others) deny Huawei access to their national 5G networks, Huawei is still in a very good position to earn good revenues from royalties – including from US companies.
Do you need support in patent protection or licensing issues?
Our attorneys have many years of expertise in patent law as well as in the entire field of intellectual property and are authorised to represent you before any court – in Germany and also internationally. We also have many years of experience and knowledge of the language and the country with regard to China and Chinese patent, design and trade mark law.
Please contact us if you are interested.

Sources:
Imae: