Qualcomm has won a patent infringement case against Apple for 3 Qualcomm patents in a Californian court on Friday. The jury awarded 31 million U.S. dollars in damages against Apple.
U. S. Jury finds patent infringement by iPhones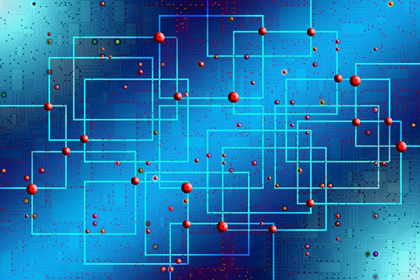 Qualcomm announced Friday in a press release that a jury of the U.S. District Court for the Southern District of California found Apple to have infringed on 3 Qualcomm patents. The jury found that Apple's iPhone 7, 7 Plus, 8, 8, 8 Plus and iPhone X infringe two Qualcomm patents ( U.S. Patent No. 8,838,949 and U.S. Patent No. 9,535,490) and Apple's iPhone 8, 8 Plus and X infringe U.S. Patent No. 8,633,936. The jury awarded Qualcomm $31 million in damages for patent infringement effective July 6, 2017, the date the lawsuit was filed.
The contested patents provide fast access to Internet data in the smartphone application, even immediately after power-on.
The case is part of a series of lawsuits between the two U.S. companies. Apple accused Qualcomm of having engaged in illegal patent practices to protect a dominant position in the chip market, and Qualcomm accuses Apple of using its patents and technology based on them without paying for their use.
Apple and Qualcomm in a number of patent infringement litigations
Also in similar litigations in recent months, courts in Germany and China have predominantly ruled in favor of Qualcomm. So far Qualcomm has achieved sales bans for iPhones in Germany and China (we reported: Sales ban for Apple iPhone in China and Sales ban of Apple iPhones in Germany is enforceable ). However, Apple was able to assert itself in part and did win before the Mannheim Regional Court until January 2019 (see Apple wins patent infringement suit related to Qualcomm's patent ) and also before the Munich Regional Court in February 2019 (see Apple victorious in Siri & Search patent dispute).
However, the legal dispute between Apple and Qualcomm will not reach a new climax until April, when a lawsuit filed by Apple against Qualcomm in early 2017 is brought to court. This lawsuit calls into question the basis of Qualcomm's business model of licensing its patents to mobile device manufacturers and selling them corresponding chip technology. Qualcomm generates a significant portion of its revenue from licensing these inventions to hundreds of device manufacturers, with the fee based on the value of the phone, not the components.
Qualcomm's patent licensing model, in line with which royalties are paid indirectly as part of manufacturing costs, is based on charging phone manufacturers a reduction in the selling price of the phone. This practice has been deemed unfair and illegal by Apple. In the fall of 2017, Apple emerged victorious from two important proceedings over the licensing model (see also "Apple wins vs Qualcomm: Two important patent and royalty decisions").
So we can look forward to the next ruling in the legal dispute between Apple and Qualcomm.
Would you also like to protect your trademark or brand?
Our lawyers are experienced in trademark and patent law, national and international law.





Sources:
Press Release of Qualcomm, MAR 15, 2019
Picture:
Geralt / Pixabay.de / CCO License