The next step in escalation in the long-running patent battle between Apple and Qualcomm has been reached: A court in China has granted Qualcomm a temporary injunction against Apple. The court has banned the import of almost all iPhone models in China.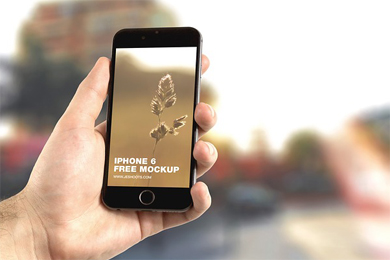 Qualcomm Incorporated yesterday announced in a press release that the Fuzhou Intermediate People's Court in China has granted the company's request for two injunctions against four Chinese subsidiaries of Apple Inc. The court ordered the immediate cessation of the infringement of two Qualcomm patents by the unlicensed import, sale and offer of the iPhone 6S, iPhone 6S, iPhone 6, iPhone 7, iPhone 7, iPhone 7 Plus, iPhone 8, iPhone 8, iPhone 8 Plus and iPhone X in China. The two patents had previously been found valid by the Chinese Patent Office (SIPO).
Apple appealed immediately
Apple filed an immediate appeal against the ban, jqknews reported today. According to this report, the China Securities Daily reported that the Fuzhou Intermediate Court had classified this decision against Apple as a patent injunction. There is therefore only one instance, no appeal and no second instance.
According to the report of CNBC, Apple argues that it did not infringe the disputed patents. The famous smartphone manufacturer claims that these patents do not include the company's latest operating system, which is installed on all new iPhones. The patents in question therefore only concern iOS 11, the operating system for iPhones and iPads that came onto the market in 2017. iPhones now run iOS 12, the new version of the software that was introduced in September, according to Apple.
The Fuzhou Intellectual Property Court
The Fuzhou Intellectual Property Court was officially established only one year ago, in September 2017. It has been granted supra-regional jurisdiction for intellectual property cases with the approval of the Supreme Court. This is a further addition to the Chinese judicial system, which we consider the West rather confusing – we reported. In addition to the Supreme People's Court, there are Basic, Intermediate and Higher People's Courts. And only some of the respective courts can decide in trademark and patent litigation. In August 2017, for example, a separate court was established for all online proceedings, the Hangzhou Internet Court.
Other similar lawsuits for Apple's infringement of other Qualcomm patents are pending in China and other countries around the world ( see also Import ban on iPhones in China? Qualcomm sued Apple in China). The current judgement is a setback for Apple, but only an intermediate stage in the long and complex patent battle for basic patents for smartphones.
Would you also like to protect your brand or trademark?
Then please do not hesitate to contact us. Our patent attorneys and attorneys at law are experienced and highly qualified in all areas of intellectual property law, both nationally and internationally.
Request your call-back without any obligations!

Sources:
Picture:
JESHOOTScom /pixabay.com / CCO License