AI patents and patents for deep learning are in vogue. Our examples show current AI patents which, despite the difficulty of patenting an algorithm, have a sufficient technical character for the patentability of artificial intelligence in Germany and Europe.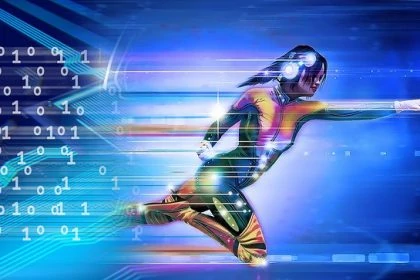 The EU directive "Artificial intelligence and machine learning" (valid since 2018) ascribes the field of artificial intelligence (AI) and deep learning (DL) to computational models and algorithms. This is relevant, since mathematical methods are excluded from patentability in principle under Article 52 EPC – unless such a method has a technical character. Software is also patentable in Germany only under certain conditions.
So although an algorithm as such is not patentable, inventions in the field of artificial intelligence (AI) and DL together with the algorithm are patentable. Especially at present, there is a strong trend towards patent applications in the field of AI and DL.
The annual statistics 2018 of the German Patent and Trade Mark Office (DPMA) show the technology field "transport" from the field of "mechanical engineering" as the leading field for patent applications in 2018 – and also in the years before.
However, patents on AI inventions were also highlighted by the DPMA, because "artificial intelligence" was the topic of the Science Year 2019 in Germany, an initiative of BMBF (Federal Ministry of Education and Research).
According to the DPMA, US patent applicants dominated German patent applications in the field of AI. In 2018, 36.2 % of the patent applications published by the DPMA and the European Patent Office with effect in Germany came from the USA – only half as many (18.1 %) were filed in Germany, and 5, 2 % came from China.
AI patents and in GER and Europe
How such patents in the field of Artificial Intelligence look like in practice will be shown by a small cross section of current patents in the field of AI and ML. In this part 1 we present a few patents on artificial intelligence and machine learning in Germany and Europe.
GER Patent: Robert Bosch GmbH
A method for training an AI module is called the German patent "Funktionüberwachung für KI-Module" (Functional monitoring for AI modules) from July 2017 (10 2017 212 328.1) of Robert Bosch GmbH. The present invention relates to methods by which the monitoring of AI modules for correct functioning can be improved, as well as an AI module equipped accordingly. Explicitly mentioned is the use in driving a vehicle in traffic. The AI is supposed to derive unconscious rules for the control task from learning data for an autonomous control system.
GER Patent: Siemens Switzerland
Also the large area of Internet of Thing (IoT) can be connected with artificial intelligence and machine learning. The German patent "Bewertung der Sicherheitslage mittels IoT-Aktivitätsmelder" (10 2018 206 608.6) of Siemens Schweiz AG dated April 2018 describes a method and system for evaluating the security situation in a building by means of IoT sensor technology, and also mentions the possibility of an advantageous design of the invention, in that the server comprises an AI engine and methods of deep learning, in particular supervised learning, are used.
GER and European Patent: Schuler Pressen GmbH (Germany)
The invention "AI system" (DE 102018109252 A1) of April 2019 concerns an AI system with several machines. Each machine is set up for machining and/or transferring a workpiece. Within the AI system connected to the machines, data is transferred from each local AI node to other AI nodes. During operation, dynamically changing process flow data of the machines should only be transferred between the local AI nodes of a common AI subsystem.
European patent: Siemens
The invention "Method and apparatus for analyzing an image" (EP 18 73 2679.8) of Siemens AG – with priority from June 2017 – relates to a method for analyzing an image including the provision of an artificial neural net pre-trained to classify images into a hierarchical system of several hierarchical classes.
An image processing algorithm is used to analyse the result of the processing which focuses on features corresponding to the specific class.
GER Patent: Intel Cooperation
Also a patent from Intel deals with the analysis and training of an image acquisition. Under the title "Deep-learning-based real-time detection and correction of compromised sensors in autonomous machines" (10 2018 125 629.9), the patent of October 2018 – with Union priority of November 2017 – describes a device to enable sensors to acquire one or more images of a scene while determining the sharpness of the image. Therefore, the patent includes a classification and prediction logic to enable a deep learning model to fulfil image acquisition and verification in real time.
Do you need any assistance in securing your patent rights?
Do you have questions about the patentability of AI, deep learning, software, computer program or algorithm?
We consider each case individually and carefully. Please feel free to make use of a non-binding callback appointment with us!
Sources: 
Report of DPMA 2018 (in German)
Image: