We already reported about our Patent and Law firm supporting Taiwan External Trade Development Council (TAITRA) at this year's Automechanika. Our European Patent Attorney Junyi Zhu, represented TAITRA in law cases during the fair. She could defend the company's intellectual properties in several cases of infringement accusation. Here's our recap.
TAITRA was presented at the Automechanika with a own stand. Junyi Zhu was always available to represent them in law cases where Intellectual Property was infringed.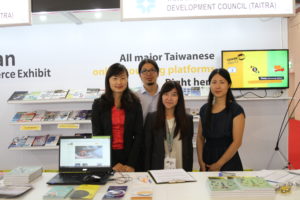 Our European Patent Attorney represented TAITRA in all law cases
Junyi Zhu represented Taiwan External Trade Development Council in a few cases during the fair. Besides others they were about infringement of design. Obviously they all treated parts of automobiles or its mechanics. Since TAITRA is very experienced and accurate with intellactual properties they don't have to fight many law cases about this subject.
We can't report about all the details but all in all we are very happy about the cases we could work on and very grateful for the chance to work with TAITRA.
About Taiwan External Trade Development Council (TAITRA)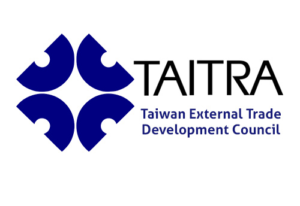 Founded in 1970 to help promote foreign trade, the Taiwan External Trade Development Council is the foremost non-profit trade promotion organization in Taiwan.
Jointly sponsored by the government, industry associations, and several commercial organizations, TAITRA assists Taiwan businesses and manufacturers with reinforcing their international competitiveness and in coping with the challenges they face in foreign markets.
TAITRA boasts a well-coordinated trade promotion and information network of over 1,300 trained specialists stationed throughout its Taipei headquarters, four local branch offices in Hsinchu, Taichung, Tainan and Kaohsiung, and 60 overseas branch offices worldwide. Together with its sister organizations, Taiwan Trade Center (TTC) and Taipei World Trade Center (TWTC), TAITRA has created a wealth of trade opportunities through effective promotion strategies.
>> More information at www.taitra.org.tw
About Automechanika

Automechanika Frankfurt is the world's leading trade fair for the automotive service industry and is unique with regard to product-range breadth and depth.
The fair is the shop window for innovations in the automotive aftermarket across the entire value chain. As an international meeting place for all market participants from the industry, dealership trade and maintenance and repair segment, it provides a major platform for business and technological knowledge transfer.
> More information at www.automechanika.com
About Dr. Meyer-Dulheuer & Partners LLP
Dr. Meyer-Dulheuer & Partners LLP is a Patent- and Law Firm located in Frankfurt am Main (Germany). We can help you in all matters concerning Patent Law, Utility Model Law, Employees' Inventions, Trademark Law, Design Law and Trademark & Product Piracy. No matter if you're a single applicant or a large-scale enterprise – we will do our best to protect your Intellectual Property. In Germany, Europe and all across the world.
> More information at www.Legal-Patent.com
Do you need an attorney at law or a patent attorney for you next fair?
Contact us today and recieve a non-binding callback from us! Our experts have much experience in defending intellectual property. We are looking forward to hear from you 🙂