China not only adopted a renewal of patent law in China, but also important changes for design protection in China, both coming into force on 1 June 2021. Joining the WIPO Hague System has become probable.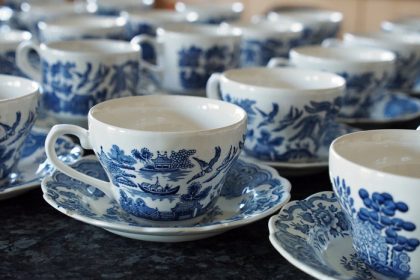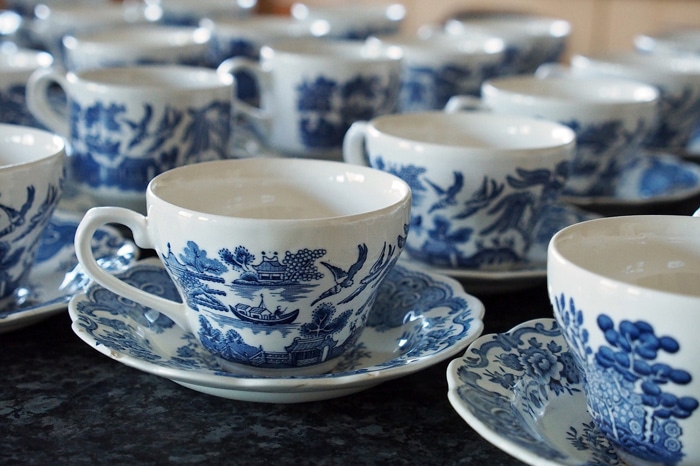 Much attention was paid to the decision from China in October 2020 for a comprehensive amendments of patent law in China, which will come into force on 1 June 2021.
Somewhat more unnoticed, but nevertheless also important, are the planned amendments to design law, which can also be found in the patent law in China and will also come into force on 1 June 2021. For design protection in China, the "protection of designs", the Standing Committee of the People's Congress of China adopted reforms that may bring accession to the Hague System within reach.
The main changes are:
a 15-year term (instead of the previous 10 years) for industrial designs (Article 42 of the revised "Patent Law")
the protection of partial designs of products is possible (Article 6 of the revised "Patent Law")
a domestic priority of 6 months is introduced (according to Article 29(2) of the revised "Patent Law")
In addition, the time limits for filing a priority document are changed:
for patent or utility model applications: 16 months from the first filing date
for design applications: 3 months from the first filing date
A brief digression: Terminology in design protection
Until 2014, in Germany a design could be protected under GeschmMG; now designs are called "registered design" in Germany and are proteced in the German Design Act (DesignG).
At the level of the European Union, a proteced design ist called "Community design". To make the conceptual confusion complete, a protected design is often called a "design patent" in English, a term that cannot be used analogous in German or in Europe, as patent law and design law represent completely different areas of law and protection.
A design can also be widely protected at an international level, via the Hague Agreement concerning the International Registration of Industrial Designs (HMA) at the World Intellectual Property Organization (WIPO Hague System Fee Calculator).
The announced changes for design protection in China are a clear step towards adapting Chinese design law to international regulations. This is also explicitly formulated in the comments of the People's Congress on the announced amendments: the intention is to correspond to the "development trend of the international design system" – and, incidentally, China wants to offer its own design industry protection against substitution and imitation, even for simple parts.
We take a brief look at international regulations on design protection:
China's planned changes for design protection in China are similar to design protection in the USA: because in the USA, too, the term for so-called "design patents" is 15 years (35 USC § 171).
In Germany and Europe, the maximum term for designs is longer, but must be maintained through maintenance fees (which do not exist for the U.S. design patent).
The maximum term for design protection is 25 years – both under German design law (DesignG § 27) and under European law for Community designs (Art. 12 CDR). Design protection is initially granted for 5 years after registration and can be extended for the 6th to 10th, 11th to 15th, 16th to 20th and for the 21st to 25th year respectively by paying a maintenance fee.
China joining the Hague Agreement?
China's interest in the Hague Agreement is not surprising; for many years, the Hague Agreement for International Simplified Design Protection was not much noticed, partly because very interesting industrialised countries such as the USA and Japan were not involved. However, this has changed in recent years. Japan (2015), USA (2016), South Korea (2018) and Canada (2019) joined in quick succession as important contracting states outside the EU. As EU-affiliated countries, Switzerland, Russia, Turkey – and the UK joined – also in 2018.
The Hague Agreement has a special charm because, in contrast to other international systems for filing IP rights (such as the Madrid Agreement), it does not require a basic application for the design in a contracting state as a prerequisite for an international design application. Thus, the Hague System allows one to claim protection for a first-time application for a design in any number of contracting states.
Any examination of a design application via the Hague Agreement?
So if a design or model is filed with WIPO via the Hague Agreement, WIPO automatically notifies the design application for a contracting state to that contracting state. The target country can now confirm or reject the design application according to its national jurisdiction. However, the DPMA and the EUIPO (for design applications for the EU) only examine formal requirements.
However, the substantive requirements for protection that a design must fulfil under German and also European design law, namely novelty and peculiarity (a "déjà vu"), are not examined by the Office and must be challenged in nullity proceedings in case of doubts.
Important in this context: since 2014 and the entry into force of the German Design Act, the novelty and individual character of a design application or design registration can be challenged in nullity proceedings before the German DPMA (i.e. still before a court instance; this is much more cost-efficient).
Do you want to protect or defend a design?
Our lawyers have many years of expertise in design law as well as in the entire field of intellectual property and are entitled to represent you before any court – in Germany and internationally. Our team also has country and language knowledge as well as legal expertise in China.
Sources: 
Announcement of gov.cn: Amendment to Chinese patent law for 2021
Image: