Another important blow against product piracy on the Internet: In a major international action, Europol, in cooperation with law enforcement agencies from 18 EU member states and the USA, seized more than 30,000 domains through which counterfeit products were distributed.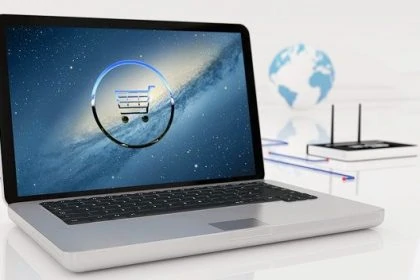 The declared aim of Europol's impressive international action against product piracy is to make the Internet a safer place for consumers. With online trade continuing to grow strongly, product piracy has been shifting to the Internet for some time now.
Illegal trade is driven by websites that advertise counterfeit products or sell them directly via online shops.
More than 26,000 luxury goods, mainly clothing and perfume, were seized as a result of the action, as well as many products from the software, electronics and hardware sectors. In total, more than 150,000 euros were frozen in bank accounts and online payment platforms.
This international and very successful action was made possible by the cooperation between Europol, many EU member states and the US authorities for IP protection, the US National Intellectual Property Rights Coordination Centre. 
Europol's Coordinated Coalition for the Fight against Intellectual Property Crime (IPC³) supported the investigations on the ground by providing experts with a mobile office. The corresponding press release from Europol informs that this allowed for real-time information exchange and cross-checks of the data collected against Europol's databases. Interpol also supported the action.
Social media drives product piracy
Social media are also a driver of illegal trade and piracy. Under the name "Operation Aphrodite", Europol was able to search more than 10,000 online shops for product piracy as early as 2018 and seized more than 20,000 counterfeit goods at that time. The social media platforms proved to be the drivers of the counterfeiters.
Social media posts first draw attention to the counterfeit product. The goods are then usually paid for via Paypal or prepaid cards, since details of the transaction were processed anyway via Messenger app or mobile phone. Increasingly, fake social media accounts and fake apps are therefore also a problem in the fight against product piracy.
Preventing product pirates from getting a chance
Moreover, border seizure is an effective means of preventing the actual importation of trademark, patent or design infringing products into the EU or Germany.
Equally important is also a cleverly designed and effective monitoring of your intellectual property rights as a preventive work, where border seizure is to be understood as a means rather than a sustainable solution.
Sources:
Image: