LVMH brand manufacturers such as Louis Vuitton and Christian Dior have teamed up with Microsoft and Blockchain development team ConsenSys to effectively combat product piracy. A blockchain-based platform is to be set up with which consumers can verify the authenticity of luxury goods.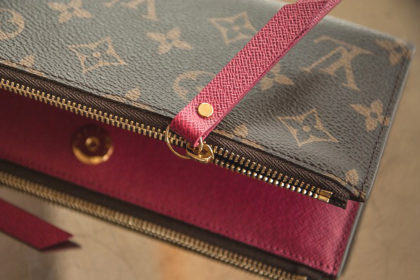 The consortium plans to use the Blockchain based platform to establish a product tracking system for the luxury goods industry, with which product history and authenticity can be verified, the Cointelegraph reported.
The ConsenSys development team was founded in 2014 by Josef Lupin, who is also known as the inventor of the blockchain based etherum. Ethereum is an open source distributed system, which offers the creation, administration and execution of decentralized programs and contracts in its own blockchain, but is also traded as a crypto currency like Bitcoin. The ConsenSys Group describes itself as a global community of developers, business people, programmers, journalists and lawyers to create and promote blockchain infrastructures and peer-to-peer applications.
Distributed Ledger Technologies
The Distributed Ledger Technology (DLT) on which the blockchain is based is a solution that was first proposed in 2009 and offered a completely new, distributed approach. It is critical to the development of new financial applications such as electronic currencies and the implementation of fully distributed databases that enable decentralized data storage and management.
Product piracy in world trade
Product piracy is a major problem for all brand manufacturers, including the luxury goods industry. In a study conducted by the European Trademark and Patent Office in cooperation with the Organisation for European Cooperation and Development and evaluating the current data situation from 2018, it was found that international trade in counterfeit and pirated goods accounts for up to 2.5% of world trade. This corresponds to a monetary value of up to EUR 338 billion. Product piracy is particularly common in the EU. Usually, counterfeiters operate in third countries and import the counterfeit products. Counterfeiting and piracy account for up to 5% of sales in the EU, equivalent to imports of counterfeit products worth up to 85 billion euros.
EU wants to promote blockchain structures
It is therefore fitting that the EU has just launched an initiative for blockchain structures. On March 6, 2019, the European Commission announced that it will now support the International Association for Trusted Blockchain Applications (INATBA) as a global multi-stakeholder forum for developers and users of Blockchain / Distributed Ledger Technology (DLT). Founding members are organizations in Europe, North America and Asia. Founding members are organizations in Europe, North America and Asia. ConsenSys is also a member of INATBA, as are IBM, Accenture and Deutsche Telekom. The EU intends to work through INATBA to establish a dialogue with authorities and regulators around the world to promote convergence of the regulatory frameworks applicable to the distributed network economy.
PCT applications in the Blockchain Area
Blockchain technology is not only moving into the focus of politics and business, but is also one of the major growth areas for patent applications. A first search at the German Patent and Trade Mark Office (DPMA) shows: in the last six months, since 1 November 2018, 44 patent applications on the subject of blockchain were filed for Germany – all as PCT applications. Particularly spicy: 4 of the PCT applications for German territory came from the USA, 37 from China, application of each blockchain patent from ALIBABA GROUP HOLDING LTD.
Would you also like to protect your brand? Or do you want to protect a blockchain patent?
Our lawyers are experienced in trademark and patent law, national and international law.


Sources:
EUIPO Counterfeit and Piracy Watch List 2018
Image: