Toyota announced yesterday that it will allow royalty-free use of nearly 24,000 hybrid vehicle technology patents. Such a patent release is trendy and does not only follow altruistic goals.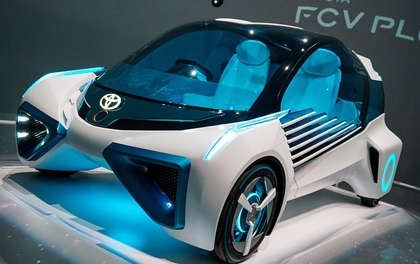 Yesterday, Toyota announced plans to release licenses for a total of 23,740 patents protecting hybrid drive systems, such as electric motors, but also system controls and control units in this area.  These are used in various electrified drive systems, such as hybrid, plug-in hybrid and fuel cell vehicles. In total, Toyota offers its hybrid patents from more than 20 years of hybrid technology development – from now until the end of 2030. Toyota also plans to help other automakers improve their hybrid vehicles in terms of performance, smoothness, and above all fuel efficiency. This service could be offered within the framework of licensing agreements.
Release of patents is a development boost
Toyota already provided a good 5,500 patents for the drive technology of fuel cell vehicles in January 2015. At that time, the production and research of fuel cell technology was to be revived, as not many other car manufacturers had relied on this technology until then. So-called hybrid vehicles also account for only a small proportion of all vehicles sold worldwide; a share of approx. 3 percent is cited by specialist magazines. Most car manufacturers have been deterred from investing in hybrid technology themselves by the large number of hybrid-related patents in Toyota's portfolio. And right now, carmakers are turning directly to battery electric vehicle technologies anyway. Toyota therefore has a great interest in maintaining hybrid technology as relevant.
It is also fitting that access to Toyota's patents does not apply to its lithium-ion battery technology.
Patent agreements are trendy
The large Internet companies have also recognized the trend towards patent agreements – or have basically initiated it. In 2017, the American Internet company Google signed a patent sharing agreement with several leading Android manufacturers, including Samsung Electronics, LG Electronics, Foxconn Technology Group, HMD Global and HTC. This agreement, known as PAX, provides for all signatories to share their patent libraries without charging royalties to each other. The aim is to jointly develop the technology without being hampered by patent litigation or royalty proceedings. In Janaur 2018, Google signed a patent agreement with the Chinese Internet giant Tencent – we reported.
Maybe this is also interesting:
VW threatened by new lawsuit: patent infringement in networked car?
U. S. judgement: Software development not under fair use – in comparison to the EU
Would you also like to protect an invention in the field development?
Our Patent Attorneys and Attorneys at Law bundle are experts in patent- and trademark law and in licensing, national and international.
Please take your chance and contact us.

Sources:
Press Release of Reuters from 3 april 2019
Picture: