Inventorship and co-inventorship are often disputes – especially with one's own employer or co-inventors. In Germany, inventorship or co-inventorship gives rise to claims for compensation or damages. And inventership effects on priority rights under the EPC.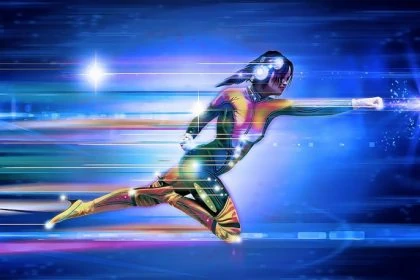 In Germany, all disputes under the ArbEG (Employee Invention Act) must always be brought before the Arbitration Board first (according to § 37 ArbEG), before rising an action at court. However, inventorship and co-inventorship are never brought before the Arbitration Board. Rights or claims arising from inventorship must be asserted by way of a direct action. This is because inventorship and co-inventorship are regulated in the German Patent Act (§ 6 PatG (Patent Act)), but not in the ArbEG.
Inventorship and co-inventorship
Basically, according to § 6 (2) Patent Law, inventorship means that the right to the patent belongs to the person or persons who made the invention or who made the invention jointly.
Inventorship includes all those who have made their own and identifiable creative contribution to the technical teaching of the invention. In other words, everyone who has contributed to the technical solution of the technical problem is considered a co-inventor.
It is therefore not surprising that disputes about inventorship can arise. It is true that an inventor should report a service invention to the employer as soon as possible and in writing, and should also already name the employees or departments involved in the invention. However, not every inventor is always taken into account, and it sometimes happens that a company (subsequently) doubts the inventorship in order to avoid the obligation to pay compensation. If there is a dispute about inventorship, a lawsuit must be filed in order to assert one's rights.
Co-inventorship: compensation claim
The most common case constellation in practice is co-inventorship; a team or different departments work on the technical solution. Or the employer itself may have a co-inventor share. Accordingly, the German Civil Code (BGB) provides for a financial compensation claim between two or more co-inventors in a patent or patent application pursuant to § 745 BGB.
Such a compensation claim applies even if it is not immediately claimed in the course of legal proceedings due to 2017 decision 'Sektionaltor II', the Federal Court of Justice (BGH). The plaintiff in that case had initially asserted an exclusive right to the invention and had not claimed a compensation claim in the alternative. However, this had no influence on the compensation claim. This is because the date of accrual of the claim of a co-inventor is independent of a final confirmation and thus also independent of the date on which the claim was legally asserted, according to BGH. This is important for the limitation period.
Compensation claim must be claimed
Nevertheless, a claim for compensation only arises from the time when the co-inventor has "with sufficient clarity" demanded payment for the use of a joint invention. A co-inventor who does not himself demand a compensation payment and has appropriate arguments for his claim has no right to do so. (BGH, judgement of 22 March 2005 – X ZR 152/03, BGHZ 162, 342, 348 – Gummielastische Masse II).
Co-inventorship: claim for damages
Anyone who, when applying for a patent for an invention, incorrectly declares himself to be the sole inventor (or makes incorrect statements about the co-inventors) is obliged to pay damages to the competitors who have been passed over. This is what the BGH ruled in the decision 'Beschichtungsverfahren' (BGH, 2016, X ZR 163/12).
A co-inventor who has been passed over in this way is entitled to damages, which may also include compensation for advantages of use derived by the applicant. Overall, there may even be a comprehensive claim for damages for co-inventors.
Priority – "any person" under Article 87 EPC
In a final aspect, we also point out the effect of naming inventorship in relation to priority for a European patent. This is because a valid priority claim requires that all persons listed as applicants of the priority application must also be listed as applicants of the subsequent application. This is because Article 87(1) EPC provides that any person who has duly filed a patent application (or his successor in title) shall enjoy a right of priority for a period of twelve months from the filing date of the first application. Priority rights cannot be fragmented, the Board of Appeal ruled in the dispute over the CRISPR gene scissors.
Would you also like to protect or defend your invention?
Our lawyers have many years of expertise in patent law and employee invention law as well as in the entire field of intellectual property. We are authorised to represent you before the Arbitration Board and also before any court – in Germany and also internationally.
Please do not hesitate to contact us if you are interested.

Sources: 
relevant German / EPC law
image:
alan9187 | pixabay | CCO License