Chip manufacturer Intel was ordered by a U.S. court in Texas to pay 2.2 billion in damages for patent infringement. A spicy detail is that the patents in dispute are held by VLSI / Fortress Investment Group, with which Intel is embroiled in a major legal dispute, among others about the business strategy of patent trolls.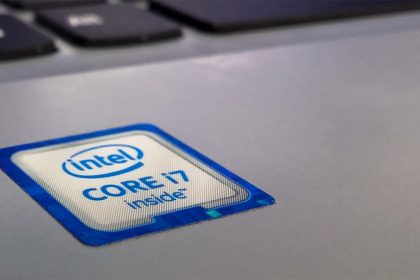 Although the current ruling has had a direct impact on Intel's share price, it should nevertheless be seen more as an interim stage in a very extensive legal dispute. Intel and plaintiff Fortress alone are currently going head-to-head in multiple lawsuits (primarily raised in 2018 and 2019), but Apple is also massively defending itself against Fortress in both Texas and California courts – that alone is a story worth telling.
That's because the Western District in Texas became the top venue for patent litigation in the third quarter of 2020, especially for lawsuits filed by NPEs (Non-practicing Entities (NPE), known as 'patent trolls' in German). As a result, the Texas court overtakes the court in the District of Delaware in California – which was previously the top location. The sudden location preference is due to Judge Albright, a former patent litigator and now federal judge, who has quickly made his courtroom (District Court for the Western District of Texas (Waco)) one of the most popular for patent holders to file lawsuits.
In Tuesday's ruling (VLSI Technology LLC v. Intel Corp. 21-57, U.S. District Court for the Western District of Texas (Waco)), it was a jury decision.
Intel Corp. was ordered to pay 2.2 billion in damages after losing a lawsuit over patent infringement related to chip technology and processor acceleration, news agencies reported. At issue are U.S. Patents 8,156,357 ("the '357 patent," registered April 10, 2012), 7,523,373 ("the '373 patent," registered April 21, 2009) and 7,725,759 ("the '759 patent," registered May 25, 2010). As you can see, all of these patents have years to run – and for all of them, plaintiff VLSI is the assignee.
VSLI Technology is part of Fortress Investment Group
VLSI Technology was a manufacturer of ASICs (application specific integrated circuits) mainly in the 1980s. Typically as an early pioneer of digital technology, it went downhill a bit after successful years until VLSI was finally bought by Philips Electronics (Netherlands) in 1999. Philips then merged some parts of VLSI into the Philips spin-off "NXP Semiconductors VLSI"; VLSI Technology LLC in turn is now part of the Fortress Investment Group (USA).
Bringing this together with the patents in suit, the following picture emerges, for example, for the '357 patent entitled "Voltage-based scaling of memory size in a data processing system": originally registered to Freescale Semiconductor, Inc.. the patent eventually passed to VLSI Technology LLC via various patent owners (including Shenzen Hinguodu Technology Co., LTD) in 2019.
Just a few weeks later, plaintiff VLSI filed suit against a worldwide patent family.
Patent troll business strategy – anti-competitive?
This is the classic approach of patent exploiters (NPE, Non-practicing Entities), i.e. companies that do not take over existing patents for production or distribution, but in order to make a profit – be it through license agreements or through lucrative claims for damages. Such an approach is called a 'patent troll'.
Active technology manufacturers such as Intel and Appel perceive it in exactly the same way as a troll, namely as an unjustified and outrageous claim by a beneficiary without any innovation of its own.
Fortress also proceeded as a patent exploiter in the Finjan case. Intel had entered into an extensive licensing agreement with Finjan Holding in 2012; however, Finjan was acquired by Fortress in 2020. Intel is currently seeking a declaratory judgment in the Delaware, California, court in a separate action against Fortress Investment Group that the 2012 agreement between Intel and Finjan covers all patents owned by Fortress, either directly or through controlled subsidiaries, and is bringing claims for breach of contract and tortious interference.
Intel and Apple joined againt patent troll aggregation
Together, Intel and Apple therefore filed suit against the entire strategy of Fortress and its affiliates in a separate action, claiming an anti-competitive patent aggregation scheme and antitrust liability (and further allegations of FRAND abuse) – but so far in vain (Case 3:19-cv-07651-EMC).
Jury verdict for 2.2 billion in damages
In the trial over damages to VSLI, Intel sought a postponement of the trial in U.S. court in Texas – citing the Corona situation – but Judge Albright refused. So it came to the jury decision on Tuesday for 2.2 billion in damages.
In the end, even the high damages figure of 2.2 billion fell short of the even higher sums that would have been possible if the court had followed even all the charges.
This is because VLSL / Fortress had demanded that Intel be ordered to pay prejudgment and postjudgment interest on the damages assessed, as well as that Intel be ordered to pay enhanced damages under 35 U.S.C. § 284. Most importantly, VLSL / Fortress complained that Intel had willfully committed patent infringement.
But this was rejected by the jury; the patent infringement was committed in ignorance, the jury ruled.
Incidentally, Intel declared immediately after the verdict that it would appeal. For this reason, too, the verdict on the high damages is probably only one stage in the comprehensive patent dispute between Intel and Fortress.
Do you also need support to protect your patent rights? Or would you like a license agreement?
Our attorneys have many years of expertise in patent law as well as in the entire field of intellectual property and are authorized to represent you before any court – in Germany as well as internationally.
Please do not hesitate to contact us if you are interested.


Sources: 
Patent in dispute '357 of VSLI Technology
Image:
StockSnap | pixabay.com | CCO License