International patent agreements such as PPH (Patent Prosecution Highway) and PCT are in vogue. The European Patent Office entered into a PCT cooperation with China in November. India and Japan are also paying attention and agreed on a PPH agreement a few days ago.
PCT Cooperation EPA-China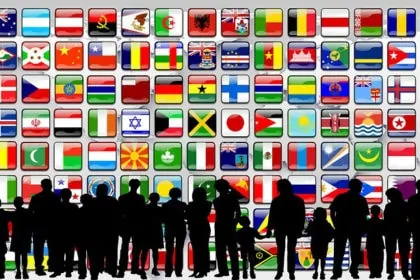 At their annual meeting in Suzhou on November 12 / 13, 2019, the EPO (European Patent Office) and the Chinese National Intellectual Property Administration (CNIPA) agreed on a two-year pilot program for patent applications as a PCT application (Patent Cooperation Treaty (PCT)).
Patent applicants filing an international patent application in English with CNIPA as the receiving agency will be given the opportunity to choose the EPO as their International Searching Authority (ISA). The planned two-year pilot programme is due to start in the course of next year.
Chinese applicants will benefit significantly from this agreement. Applicants from China thus have an option to optimize their international patent strategy, especially for patent protection in Europe. Chinese patent applicants using the PCT Agreement can now enter the European phase earlier and receive a direct examination of their application without the need for an additional European search. This saves up to one year compared to a previous patent application.
China has been a contracting state of the PCT since 1 January 1994, with many advantages for all patent applicants who do not come from China. Since then, international patent applications filed via the PCT have been able to indicate China as the country of destination.
Perhaps also of interest in this context: PCT patent applications: WIPO Annual Report 2018
International agreements worldwide: Patent Prosecution Highway (PPH)
International agreements for patent applications are booming. The Global Patent Prosecution Highway (PPH) was launched in January 2014, accelerating the processing of international patent applications. The prerequisite for participation is that a patent application with the same content and the same filing date or priority date has already been filed with a GPPH partner office. A patent application can also be filed simultaneously with several GPPH patent authorities.
The office of first filing must also consider the invention patentable – at least for one patent claim. A patent or a positive PCT search report must therefore be available for an application under PPH.
Numerous industrial countries participate in the Global Patent Prosecution Highway, in Europe these are Germany, UK, Spain, Poland, Austria, Portugal, Iceland, Hungary, Finland, Denmark, Sweden, the Visegrad states and Estonia. Also countries such as USA, Japan, Russia, Canada and Australia participate, but neither China nor India. This is offset by bilateral agreements.
Patent Prosecution Highway (PPH) India-Japan
The Indian Patent Office (IPO), in cooperation with the Japanese Patent Office (JPO), has concluded an agreement on the Patent Prosecution Highway (PPH), which also provides for measures to modernise the intellectual property sector. This is the first cooperation of this kind between India and Japan and will initially be implemented as a pilot project for a period of three years.
The PPH guidelines was presented by the Indian Patent and Trademark Office (IPO) on 29 November 2019. The PPH cooperation will allow an accelerated examination of applications for all applicants from India and Japan. If the patent applications meet the criteria, the patent applications will then be accelerated.
For the national phase of the PCT or conventional applications, a particularly fast examination is then available.
PPH China-Japan and China PPH Pilot Program – Worldwide
Japan is also cooperating with China on PPH applications. The PPH pilot programme China-Japan was launched on 1 November 2011 with an initial duration of one year, but has since been regularly extended. Most recently, China and Japan extended the PPH pilot programme by a further five years on 1 November 2018.
China-Canada and more
A corresponding PHP programme was also agreed with Canada in 2013, which was last extended until the end of August 2021. China has also concluded agreements on the Patent Prosecution Highway (PPH) with Singapore, Argentina and Egypt, as well as with individual European member states. And CNIPA is also announcing a PPH pilot program with Brazil for January 1, 2020, which is currently in the final review phase of both countries.
Patent Prosecution Highway (PPH) China – EU Member States
China has also concluded bilateral agreements with Iceland, Denmark and Hungary for the Patent Prosecution Highway (PPH), which have already been extended once for all three countries.
China also is working on a PPH pilot programme with Germany, for which the German Patent and Trade Mark Office (DPMA) provides a form for interested companies to participate.
Would you like to protect your patent internationally?
Our attorneys have many years of expertise in patent law and in all aspects of intellectual property protection and are entitled to represent you before any court – in Germany and internationally.
If you are interested, please contact us.
Sources: 
PROCEDURE GUIDELINES FOR PATENT PROSECUTION HIGHWAY (PPH) India-Japan
Global Patent Prosecution Highway – PPH
Image: