The entire team of our patent and law firm wishes you and your family a peaceful and wonderful Christmas.
We wish you and your family real joys of the holiday season and many pleasurable moments. No matter how you arrange your Christmas time, enjoy the christmas holidays.
And who knows? Perhaps you will even meet Santa Claus or the Christ Child? With bags full of gifts, the scent of the forest and the reindeer sleigh in front of the door?
We wouldn't be a patent attorney's office if we didn't have some stories to tell.
Santa Claus and his German colleague Weihnachtsmann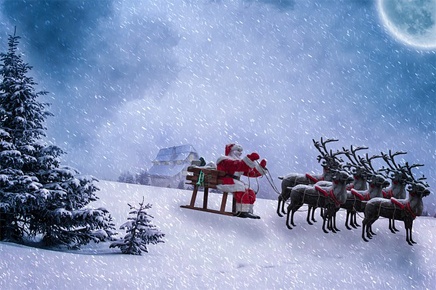 In Germany, Weihnachtsmann is not protected by a registered word mark, but his colleague Santa Claus is awarded much more frequently. Right at the forefront, the European Nordic countries have secured their word-figurative brands on the Santa Claus. No wonder, because Greenland and Finland are unofficially considered the home or at least the second home of the popular Christmas figure. The following EU trademarks are therefore logically registered at the European Intellectual Property Office (EUIPO):
THE OFFICIAL AIRPORT OF SANTA CLAUS . ROVANIEMI (000272047)
SANTA CLAUS LAND FINLAND (001650142)
The Official Hometown of Santa Claus (008183535)
Suomen Virallinen Joulupukki – The Official Santa Claus of Finland (009563917)
The entry of SANTA CLAUS OFFICE ARCTIC CIRCLE FINLAND (017558529) is still under review. So, if Santa Claus should get confused, he could still spend the night on his sled….
Patent on the reindeer sleigh?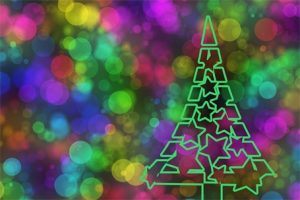 So far, we have not noticed a registered trademark on "Christmas sledges" or "Santa Sleigh". But already there is a registration at EUIPO of JOYSLEIGH (008169963). In fact, however, a German inventor is hiding behind a whole series of sled patents. Rudi Scheib with his company Rudisport is the inventor of the space-saving foldable wooden and aluminium horn slides. These certainly offer a completely different comfort than the heavy reindeer sleigh of Santa Claus. Not only the handling of the sled was improved by the German inventor, but also the classic runners were replaced by carving skis – for the ultimate downhill run on the – hopefully – snow-covered mountains. Inventor Scheib has won numerous design and innovation awards for his sled and, of course, has registered many patents.
But patents and trademarks should now rest, the busy time goes into the Christmas break.
We wish you and your family a peaceful and peaceful Christmas!
Your team of Dr. Meyer-Dulheuer & Partners LLP