In the automotive industry, design rights are an important tool to protect the overall look of a car since the design of a product is often the main reason that consumers chose it over others. In addition to the design of a car as a whole, spare parts (such as alloy wheels, bumpers or the grill of a car) can -in certain circumstances- also enjoy legal protection as Community designs, as long as the designs are visible to the user, in ordinary use and fulfil the prerequisites of 'novelty' and 'individual character'.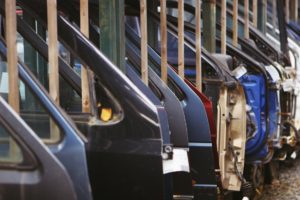 In order to encourage producers to invest in designs, there needs to be accessible, modern and effective legal protection for their design rights.
Currently, there is a broad range of legal tools to protect designs at national and EU level. This gives right holders flexibility and a choice of protection that can be used according to their needs.
Since the mid-1990s there has been a debate across the European Union on whether certain spare parts should be excluded from design right protection. The discussions largely focus on the battle in the automotive industry between the car manufacturers and the independent spare part manufacturers: first-mentioned want a high level of protection for their spare part designs in view of the lucrative after-sales market, whereas the independent spare part manufacturers wish to see liberalisation of the spare parts market.
As a result of this battle, the general principle that spare parts are eligible for design right protection is restricted to some extent by the statutory exceptions for "must fit" and "must match" designs.
No (design-)protection for must fit spare parts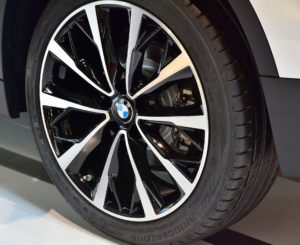 According to Article 8(2) of the Community Design Right Regulation (CDR), a design cannot be protected if it comprises features of the appearance of a product, which must necessarily be reproduced in their exact form and dimensions in order to permit the product in which the design is incorporated or to which it is applied to be mechanically connected to or placed in, around or against (must fit with) another product to perform its function.
This exclusion from protection is motivated by the objective of preventing technological innovation being hampered by granting design protection to features dictated solely by a technical functionality (see also Article 8(1) CDR) and to guarantee the interoperability of products of different origin. However, the 'must fit' clause only covers designs for which there are technically no alternatives as regards to the shape of the design. If there are alternative forms for the design, then this design can generally be protected as a Community design. In plain terms: no alternative in design, no protection.
Must match parts and the "repair clause"
A more controversial issue is the protection of 'must match' spare parts.
These are spare parts, whose shape and configuration is dependent on the shape and configuration of a complex product (such as cars), yet, there does exist an alternative in design. This does not rely on the functionality of spare parts, but more on their appearance.
Full-scale approximation as regards the use of protected designs for the purpose of permitting the repair of a complex product so as to restore its original appearance could not be achieved between the Member States of the European Union.
A consumer and SME-friendly solution could have been the so-called "repair clause". The repair clause should indemnify visible spare parts (mostly mechanical) from design protection. Not visible – and safety-critical – parts can not be enjoy protection . The safety of non-visible parts (also replicas) are guaranteed by the type approval procedure. However, in May 2014 the European Commission has officially withdrawn its plans to recast EU Design Directive (98/71 / EC).
But there is light at the end of the tunnel: Many EU member states have implemented a "repair clause" in their national law in order to liberalize their market.
> In Part #2 we will continue speaking about the repair clause and continue the battle of 'must fit' and 'must match' spare parts. Stay tuned!
Did you miss our previous Design-Article? Check here.
As a carmaker or spare part manufacturer, are you affected by restrictions on the Design Right?
Our lawyers are here to help you and find the best solution for your activities in the European Union.Ask for a call-back. We can help you – promised!?


Sources:
Text: Europa.eu / timesofmalta.com 
Pictures: RitaE /pixabay.com / CCO License   | Life-Of-Pix /pixabay.com / CCO License