If you defend yourself against an infringement with an injunction, there is often urgency – but this is more difficult to assert in trademark law than in competition law under the Unfair Competition Act.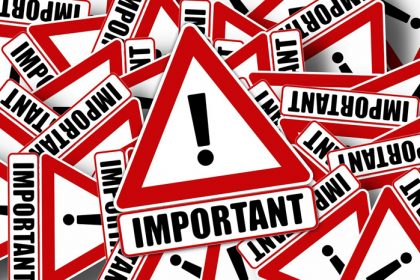 In many cases, the most effective means for trade mark owners to take action against an infringement of their trade mark rights is to seek an injunction. As a rule, there is urgency, because the injunctive relief already refers to infringing conduct, which of course should be stopped as soon as possible.
However, in Germany urgency under competition law (UWG) differs from urgency in the case of a preliminary injunction under trademark law: In trademark disputes, the requirements for issuing a preliminary injunction are higher than in competition law. Above all, because no presumption of urgency can be invoked in trademark law.
This is how the OLG Nürnberg ruled in 2018 in its decision 3W 1932/18 on a question that had been discussed in case law and in the law literature for quite some time.
Urgency: trademark law compared to competition law
In detail, the OLG Nürnberg commented on the question whether the presumption of urgency in the protection of urgent legal proceedings under Section 12(2) UWG (Unfair Competition Act) also applies to claims for injunctive relief under trade mark law, i.e. whether § 12(2) UWG is to be applied analogously. After all, why should there be no general urgency in trademark cases?
In the end, however, the court decided that there is no general urgency in trademark cases and thus no presumption of urgency.
On the one hand, the OLG stated in its reasons for the decision, the legislator simply does not provide for an analogous application of § 12 (2) UWG in trade mark disputes and this may therefore not be assumed by a court. The legislator had already expressly objected to a transfer of § 16 UWG (in its old version) to trademark law. The generalisation of an analogous applicability of competition law norms for trademark law was therefore inadmissible.
On the other hand, the court stated in its decision, there was also no comparable interest situation in trade mark law in comparison to competition law, which made an analogous application necessary. The OLG Nürnberg pointed out that in trade mark disputes the infringer's position often had to be protected, so that a "schematic presumption of urgency is far less appropriate" than in the case of UWG infringements. This would also be made clear by the fact that the limitation period for UWG cases is only six months and thus the legislator considers them as such to be "urgent" and "in need of prosecution". However, this assessment does not apply to trademark law. Here in TM law, the limitation period for claims is three years.
Presumption of urgency or urgency: big differences
The presumption of urgency is, however, a decisive means of taking really fast and effective action against any violations. This is because the presumption of urgency relieves the court of the need to explain the urgency comprehensively and on the basis of evidence in advance. The presumption of urgency thus facilitates the successful application for an interim injunction. This is a great advantage for applicants if they have to act quickly, but it is only possible under UWG.
How to successfully apply for a preliminary injunction in trademark law
So how can trade mark owners obtain an injunction against trademark infringement when time is short?
In order to obtain an injunction for trademark infringement, the following conditions must be met:
Existence of an application for an injunction (both in UWG and trademark law)
Existence of a claim for injunctive relief, e.g. a claim for injunctive relief (both in UWG and trademark law)
Existence of a ground for injunction (both in UWG and trademark law): the urgency of the injunction must be set out and made credible (only in trademark law!);
Urgency cannot be justified by a general need for urgency in trademark matters. It must be shown to the court by means of a factual presentation and on the basis of evidence that there is a need for urgency in the individual case. In particular, a comprehensive presentation of the facts is required if the infringing act has already been terminated.
This is because there is no urgency per se if the infringing act has ended in the meantime. If the infringer complies with the demand from the warning notice but refuses to issue a cease-and-desist declaration, it is incumbent on the trademark owner party, according to the decision of the OLG Nürnberg, to substantiate with facts the extent to which the matter is nevertheless urgent and the party concerned cannot be expected to wait for a decision in the main matter – a lawsuit.
Should you consider enforcing a claim for injunctive relief in urgent legal protection in a trademark law matter, the urgency therefore must above all be demonstrated by good factual substantiation and evidence. We will be happy to support you in this.
Do you need assistance with infringements of IP rights or with an injunction?
Our lawyers will be happy to advise you. If you are interested, please do not hesitate to contact us – we look forward to your call!

Sources: 
OLG Nürnberg, Beschluss vom 12.10.2018 – 3 W 1932/18
Bild:
geralt | pixabay | CCO License