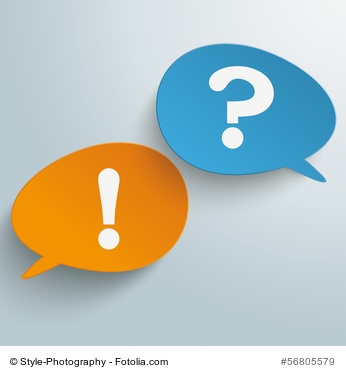 The protection period of German trademarks or of European community trademarks lasts for ten years. Indeed after your trademark?s protection has expired, it can be extended. The extension can be requested as often as you want to that means every time the trademark protection has expired. For this purpose no big effort is required, you only need to file an application and pay a renewal fee. But there seems to be one problem: Everybody who takes the time to review and compare the costs will see that a trademark extension is more than twice as costly as a new application. So wouldn?t it be better just to file a new application? We?ll explain you why we really wouldn?t advise you to do this despite the huge savings.
A comparison of the Costs: Trademark Extension vs. Trademark Application
Fees at the German Patent & Trademark Office
| | | |
| --- | --- | --- |
| | Application | Extension |
| Fees (including fees for up to three Nice classes) | 300€ | 750€ |
| every additional Nice class | 100€ | 260€ |
Fees at the Office for Harmonisation in the internal market
| | | |
| --- | --- | --- |
| | Application | Extension |
| Fees (including fees for up to three Nice classes) | 900€ | 1500€ |
| every additional Nice class | 150€ | 400€ |
Why can?t I avoid the costly Extension by filing a new Trademark Application?
If you would like to extend your trademark, it doesn?t need to pass the examination procedure for a second time. This means that once your trademark has been officially registered the protection can?t be deprived (unless anyone initiates an opposition proceeding). The extension could only lead to a reclassification with other Nice classes. But if you really want to avoid the high costs of the trademark extension and therefore want to file a new application, your trademark consequently would have to face an examination again. And you?re mistaken if you think that this won?t actually constitute a problem because your trademark has already once passed the examination. It could for example be the case that your trademark can?t be registered in the same form again as laws have changed in the past ten years. Then you?d lose everything you?ve tediously worked for.
Additionally you?d lose your trademark?s priority by filing a new application. Because in trademark law the following principle is always valid: As long as no special circumstances intervene, the holder of prior (older) rights can always fight back the holder of younger rights. But if you?ll file your trademark again, you would lose your original application priority and it would then start with the filing date of your new application. This could have dangerous consequences for your trademark in opposition, nullity or infringement proceedings.
In order to make it easier to understand let?s use an example:
Let?s assume your trademark was registered in 2004. In 2006 another businessman applies for a confusingly similar trademark. According to the priority principle you could now take action against this businessman because you are the holder of the prior trademark. But if you forget to take action out of ignorance and if you apply for a new trademark in 2014 because you want to avoid the costly extension procedure, your trademark would then be the younger one. And therefore this businessman who got his trademark registered in 2006 could now take action against you, no matter how early you originally applied for your trademark. From now on the new application date counts.
We suggest to Extend your Trademark
Although we try to keep the expenses for our clients as low as possible we advise you to use the traditional, albeit more costly trademark extension in this case. This is the only way to ensure the best possible protection for your trademark and company. If you?d like to have a personal consultation on this topic, we'll gladly offer our services.