So far, the desired trademark registration of the EU word mark Oktoberfest had been refused. Trademark applicant City of Munich has now been successful: EUIPO confirms trademark protection for EU word mark Oktoberfest – partially.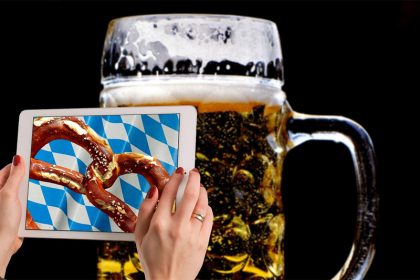 Although the Munich Oktoberfest has to be cancelled this year due to Corona restrictions, there are news about the Munich Oktoberfest. The city of Munich has been trying for years to obtain trademark protection for the term "Oktoberfest" both in Germany and Europe, but so far in vain (please also read our article from 2019: Trademark registration of Oktoberfest rejected again).
In June 2016, the Oktoberfest was registered as a European Union trademark at the Office of the European Union for Intellectual Property (EUIPO) "Oktoberfest", as a word mark.
Above all, a research and visitor statistics were used to demonstrate the outstanding reputation of the brand name "Oktoberfest", as this enabled the City of Munich to invoke the need for protection by Article 7(3) in German UMV.
Registration of the word mark Oktoberfest refused at first instance
Nevertheless, EUIPO initially refused to register the trade mark for a large part of the desired goods and services: all goods and services in Classes 3, 4, 6, 9, 14, 16, 18, 21, 24, 25, 26, 28, 29, 30, 31, 32, 33, 34, 35, 38, 39, 41, 43 and parts of 45 (trade mark protection was expressly granted for licensing, management of copyright in sound and images (both analogue and digital) and registration of domain names; all this is also found in Nice Class 45).
One of the shortcomings was that only visitors to public festivals were included, but not the entire population. However, this is necessary for the proof of acquired distinctiveness through use. In addition, "Okoberfest beer" was registered as a trade mark, also by proving that it had been put into circulation (the proprietor of the trade mark is the Verein Münchener Brauereien e. V.). It was therefore contradictory to seek to put a very similar sign into circulation for identical goods. Therefore, the acquisition of acquired distinctiveness (Article 7(3) in German UMV) was rejected and the trade mark application was refused on the ground of lack of distinctiveness.
Protection of word mark Oktoberfest confirmed in large part
The City of Munich appealed against this decision in a complaint procedure (R 1840/2019-4) and was granted justice. The EUIPO Board of Appeal reversed the refusal to register the trade mark in large part (Oktoberfest, 015535008), in fact, for classes 3, 4, 6, 9, 14, 16, 18, 21, 24, 25, 26, 28, 31, 34, 35, 38, 39, 45 and parts of 43 (hotels and guesthouses; room reservation and rental). In other words, no trade mark protection was granted for the term Oktoberfest in classes 29, 30, 32, 33, 41 and parts of 43.
The Board of Appeal emphasised that it did not share concerns about the surveys. It is true that there are folk festivals in Germany and also in other countries, i.e. Austria, which are called "Oktoberfest", including the "Oktoberfest Wien". However, there is no evidence that consumers assume that the city of Munich is also responsible for organising these festivals, as was the case with the Munich Oktoberfest. It is a fact that anyone who attends the Oktoberfest in Munich is not obliged to ask whether he would also attend an Oktoberfest in Vienna.
The contested decision was therefore annulled in large part. The Board of Appeal stressed that it was differentiating in it`s decision. The Board of Appeal stated that the City of Munich should not allow organisers of other Oktoberfest events to use the power of the Union word mark Oktoberfest to demand licence fees. However, the City of Munich could very well ensure the attractiveness of the name for souvenir articles and merchandising. The Board of Appeal added that the designation "Münchener Oktoberfest", for example, was also open to unprotected use.
The City of Munich was happy to use this reference and yesterday (7 October 2020) filed two applications for new Union word marks: "Münchener Oktoberfest"  and "Oktoberfest München".
Would you also like to protect your trademark or brand?
Our lawyers are experienced in trademark and patent law, national and international law.


Sources: 
Image:
Alexas_Photos | pixabay.com | CCO License