With effect from December 1, 2019, a new Chinese trademark law applies against trademark infringement in China and illegal or bad faith trademark applications. The amendments relate, among other things, to the use of a trademark, claims for damages and opposition to illegal trademark applications.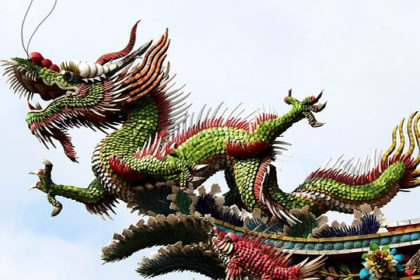 The new trademark law in China includes amendments to 6 articles of the Trademark Ordinance that were planed for November 1, 2019 and have been in force since December 1, 2019.
The new Trademark Act is primarily intended to protect against unlawful and bad faith trademark applications in China and increases claims for damages in cases of infringement.
The amendments address three main aspects of trademark protection, in particular against unlawful trademark applications:
The obligation not only to register a trademark but also to actually use it will be tightened.
Secondly, the generally accepted marketing agencies should also be better regulated.
And thirdly, a significantly increased claim for damages is envisaged for malicious trademark applicants and marketing agencies.
These innovations were anchored in Chinese trademark law by amendments to Articles 4, 19, 33, 63 and 68 of the Trademark Regulation.
Proof of use of the trademark
Article 4 is particularly important in the new trademark law in China for the assertion of trademark infringement. It states:
"The application for registration of a malicious mark which is not for use must be rejected."
In practice, this is extremely difficult and, from a European point of view, almost impossible to prove that a mark has not been used. It therefore remains to be seen how the Chinese courts will apply the new trademark law.
It would be sensible and desirable to establish a reversal of the burden of proof in the case law at this point. This would mean that the owner of bad faith trademark applications would have to prove the "use" of the trademark himself, at least in case of doubt.
Opposition to a trade mark application
Article 33 also provides for a period of three months. Within three months from the date of publication of the preliminary examination result of the trademark, a person with a legitimate interest can file an opposition against a trademark application with the Chinese Trademark Office.
Claim for Damages and counterfeit products
In the case of particularly serious infringements, the amount of compensation increases from three times to five times the actual damage suffered.
According to Article 63, the amount of the statutory damages increases from RMB 3 million to RMB 5 million.
Just as important and in practice with great impact is the innovation for the destruction of counterfeit products. The People's Courts are entitled to destroy products with counterfeit brands at the request of the right holders without compensation to the counterfeiter. The materials and equipment mainly used to manufacture the counterfeit products must also be destroyed by the People's Courts.
Would you also like to defend your trademark or brand name in China?
Our lawyers are very experienced in national as well as international patent law – also in China. If you are interested, please do not hesitate to contact us.
Sources:
Information of Government China
Image:
jsbaw7160 / www.pixabay.com / CCO License