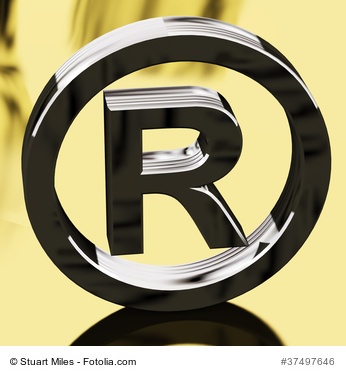 We face several brands every day in different situations. Their main goal? Influencing people in what they do and ?in the best case- what they buy.
We link certain inventions and solutions to specific companies by recognizing the product or the brand. Since people have invested many hours of hard work for their invention it?s logical that people want to protect their invention against infringers and counterfeiters.
First steps: What is the definition of a ?trademark??
A trademark is a symbol attracting attention and characterizing a product. Words, illustrations, characters, numbers, colors, acoustic designs as well as three-dimensional (3D) forms can all be used in a brand. Trademarks can also be separated in registered and non-registered trademarks.
Non-registered trademarks can obtain protection through their use. However, when the trademark is infringed, it is often extremely complex to document the use of a non-registered trademark.
Registered trademarks officially prove a company?s right to solely use a brand within a certain time and a certain area. So a lot of money and effort can be saved, as it is a lot easier to document the use of a registered trademark.
The Registration Process
If you want to register your trademark in the European Union you?ll have to fill out the application form of the Office for Harmonization in the Internal Market (OHIM). In the upcoming five-step-application you?ll be asked if you?re applying as a company or an individual.
Company
Full name and legal form
Country of registration
Address
Individual
Name and surname
Nationality
Address
Step by Step: The application form
Source: Screenshot (https://oami.europa.eu/ohimportal/en/)
Trade mark details
At first you?ll have to select your first language and second language, e.g. English and German. Up next you?ll be asked for a personal reference. A personal reference makes it easier for you and the OHIM to identify about what trademark it?s about. In case the OHIM requires anything from you may use the official OHIM reference.
Your personal reference number can include up to 30 alphanumeric characters (Roman alphabet) and numbers. For example ?Hellothisisatest5000?.
To finish step 1 OHIM wants to know the type of mark that you want to register for:
Word mark
Figurative mark
Figurative mark containing word elements
3D mark
3D mark containing word elements
Colour mark
Sound mark
Other
Note: If you?ll want to register a graphical mark, a detailed representation of the mark is required. It is important that the picture/drawing/etc. of the mark you are uploading is a proper representation of your mark you want to register!
Goods and Services
In step 2 name a list of the goods and/or services to be covered by the mark. Via ?Search?-Button you can add the goods/services that fit.
Note: If you choose more than three classes, there will be a fee of ?150 for each additional class!
Similar trade mark(s)
Is your trademark really ?unique? or is it identical to other, older trademark older trademarks that are already registered and being used for identical products and services?
Note: To help you answer that question yourself, OHIM recommends you to use TMview. The TMview database contains information from most of the EU national IP offices, OHIM and a number of international partner offices outside the EU on trade mark applications and registered marks.
Can you afford to take a risk?!
If you are in any doubt about your registration, get advice from an IP professional.
Account creation / Login
If you have not yet registered for an OHIM account, click on the 'Create account'-button. If you already have registered, please enter your login details.
Important: If you do not have a domicile or principal place of business or a real and effective commercial establishment within the European Union you must be represented by a professional representative. Dr. Meyer-Dulheuer & Partners LLP attorneys can help you!
Confirmation and Payment
In the last step of the trademark application you?ll be given an overview of your applications details to confirm what you?ve submitted earlier on. If everything is fine just choose the right payment method and submit your application.
After submitting your form
When you?ve passed the registration process, you will receive confirmation that your application has been correctly submitted and you get your official application number.
Note: You also have to download your official receipt. OHIM does not issue copies of the receipt.
Get high-qualified assistance
To avoid any problems and plagiarism issues, be careful when submitting an application to register a property right. Specialized lawyers can assist as your advisors by supporting the planning and realization of the registration. After a property right has been granted, a lawyer can further monitor and supervise the invention to maintain its innovative value.



Text-Sources:
https://oami.europa.eu/ohimportal/en/trade-marks-basics
https://oami.europa.eu/ohimportal/en/route-to-registration
https://oami.europa.eu/ohimportal/en/the-five-step-form