The Chinese telecommunications supplier Huawei is reacting to US sanctions and the withdrawal of Android licenses on charges of espionage. With Huawei ARK OS, it registers its own operating system as a word mark in Germany.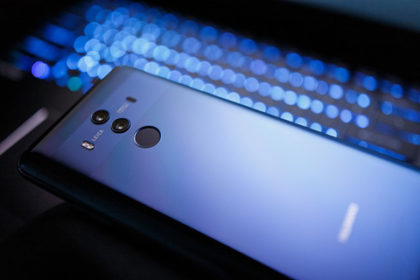 On 24 May 2019, Huawei Technologies Co., Ltd registered its planned Android operating system Huawei ARK OS with the German Patent and Trade Mark Office (DPMA) as a European word mark with effect for Germany. In that regard, protection was sought for the word marks "Huawei ARK OS" and "ARK OS" in Classes Nice 9 and Nice 42. Class 9 lists the compiler software and an operating system for electronic devices. In Class 42, the development of applications for mobile phones as well as for cloud computing is also referred to as "Software as a Service".
Huawei also registered word mark ARK Compiler
The operating system "ARK OS" merges with the "ARK Compiler" system introduced by Huawei last month, which should contribute to the performance as well as to the optimization of Android apps and their application. Huawei also registered a word mark for Germany for ARK Compiler. According to Huawei China customer service, Huawei Mate 20, Mate 20 Pro, Mate 20 X and Mate 20 RS Porsche Design will be updated with the next update of EMUI 9.1 with the EROFS file system – and this update will also include the Ark compiler. It is about significantly increasing the reading speed when reading documents, music or videos.
Operating system Huawei ARK OS
The new operating system from Huawei ARK OS is supposed to be compatible with Android apps when it is released and therefore suggests that it is a so-called Android fork system, which uses Google's operating system, but does without any Google services and service products. The basis for this is the part of the operating system that is available as freely usable open source, the Android Open Source Project (AOSP).
Although this has been used in China for several years by Chinese manufacturers such as Oneplus or Meizu, forks outside China always make use of Google services to which Huawei has no access due to the sanctions – at least currently.
Despite several promising voices from Huawei, a short-term introduction of the new operating system is not to be expected. This is also supported by the fact that Huawei has not yet filed a patent or a design patent application for the word marks now applied for. Although Huawei already filed designs with the DPMA at the end of March, the associated screenshots could also show something completely different, n-tv reported.  "Winfuture" points out that the Android Green Alliance is mentioned on the app information presented. This is an association of Chinese Internet companies that are committed to setting standards for Google Android.
Nevertheless, it can be assumed that Huawei has been preparing for a possible end of cooperation with the American company for some time. And the current registration of the German word marks shows that the German market plays a strategic role in this.
Would you also like to protect your trademark or brand?
Our lawyers are experienced in trademark and patent law, national and international law.


Sources:
Image: