Germany is a trade fair country. Nowhere else you will find so many trade fair cities and world's largest consumer exhibitions in one single country. In our article we give you an overview of the most popular trade fair cities and their exhibiton dates.
Did you know that two-third of the world's leading exhibitions take place in Germany?! Germany offers 22 trade fairs with a hall space of 2,7 million square meter in total. Every year 700.000 exhibitors present their products in over 150 international trade fairs to up to 10 million visitors!
Not just for german-based companies the trade fairs are an important instrument for their Business-to-Business communication, leading towards future success. In total exhibitors spend over 12 billion Euro for their presentations at the exhibitions. The financial volume of the economy as a whole is nearly twice as much – 23,5 billion Euro.
It's about time to give you an overview of the most important cities and exhibitions in Germany 2017:
| | | | | |
| --- | --- | --- | --- | --- |
| EXHIBITION |   | DATE |   | CITY |
| Heimtextil 2017 | | 10.01.2017 – 13.01.2017 | | Frankfurt am Main |
| Trau Dich! – Die Hochzeitsmesse 2017 | | 21.01.2017 – 22.01.2017 | | Frankfurt am Main |
| Christmasworld 2017 | | 27.01.2017 – 31.01.2017 | | Frankfurt am Main |
| Floradecora 2017 | | 27.01.2017 – 30.01.2017 | | Frankfurt am Main |
| Creativeworld 2017 | | 28.01.2017 – 31.01.2017 | | Frankfurt am Main |
| Paperworld 2017 | | 28.01.2017 – 31.01.2017 | | Frankfurt am Main |
| ————–  February  —————- | | ———————————————- | | ——————————– |
| Ambiente 2017 | | 10.02.2017 – 14.02.2017 | | Frankfurt am Main |
| INservFM 2017 | | 21.02.2017 – 23.02.2017 | | Frankfurt am Main |
| Land & Genuss 2017 | | 24.02.2017 – 26.02.2017 | | Frankfurt am Main |
| ————–  March  —————- | | ———————————————- | | ——————————– |
| ISH 2017 | | 14.03.2017 – 18.03.201 | | Frankfurt am Main |
| ————–  April  —————- | | ———————————————- | | ——————————– |
| Prolight + Sound 2017 | | 04.04.2017 – 07.04.2017 | | Frankfurt am Main |
| Musikmesse 2017 | | 05.04.2017 – 08.04.2017 | | Frankfurt am Main |
| 25. Internationale Tattoo-Convention Frankfurt 2017 | | 21.04.2017 – 23.04.2017 | | Frankfurt am Main |
| Einstieg Frankfurt 2017 | | 21.04.2017 – 22.04.2017 | | Frankfurt am Main |
| GERMAN COMIC CON FRANKFURT 2017 | | 22.04.2017 – 23.04.2017 | | Frankfurt am Main |
| ShishaMesse meets VaporFair 2017 | | 28.04.2017 – 30.04.2017 | | Frankfurt am Main |
| VaporFair 2017 | | 28.04.2017 – 30.04.2017 | | Frankfurt am Main |
| ————–  May  —————- | | ———————————————- | | ——————————– |
| Techtextil 2017 | | 09.05.2017 – 12.05.2017 | | Frankfurt am Main |
| Texprocess 2017 | | 09.05.2017 – 12.05.2017 | | Frankfurt am Main |
| IMEX 2017 | | 16.05.2017 – 18.05.2017 | | Frankfurt am Main |
| Babywelt 2017 | | 19.05.2017 – 21.05.2017 | | Frankfurt am Main |
| ————–  June  —————- | | ———————————————- | | ——————————– |
| COSMETICA FRANKFURT 2017 | | 24.06.2017 – 25.06.2017 | | Frankfurt am Main |
| Tendence 2017 | | 24.06.2017 – 27.06.2017 | | Frankfurt am Main |
| ————–  July  —————- | | ———————————————- | | ——————————– |
| ZELLCHEMING-Expo 2017 | | 04.07.2017 – 06.07.2017 | | Frankfurt am Main |
| ————–  September  —————- | | ———————————————- | | ——————————– |
| 67. IAA Pkw 2017 | | 14.09.2017 – 24.09.2017 | | Frankfurt am Main |
| ————–  October  —————- | | ———————————————- | | ——————————– |
| Cleanzone 2017 | | 17.10.2017 – 18.10.2017 | | Frankfurt am Main |
| CPhI Worldwide 2017 | | 24.10.2017 – 26.10.2017 | | Frankfurt am Main |
| ————–  November  —————- | | ———————————————- | | ——————————– |
| formnext powered by tct 2017 | | 14.11.2017 – 17.11.2017 | | Frankfurt am Main |
| Food Ingredients Europe 2017 | | 28.11.2017 – 30.11.2017 | | Frankfurt am Main |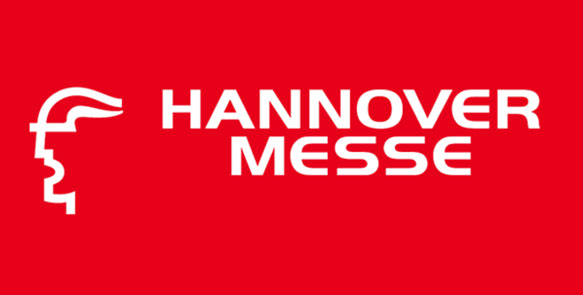 | | | | | |
| --- | --- | --- | --- | --- |
| EXHIBITION |   | DATE |   | CITY |
| Hochzeitstage Hannover 2017 | | 07.01.2017 -08.01.2017 | | Hannover |
| Interaspa Hannover 2017 | | 11.01.2017 -12.01.2017 | | Hannover |
| DOMOTEX 2017 | | 14.01.2017 -17.01.2017 | | Hannover |
| ————–  February  —————- | | ———————————————- | | ——————————– |
| Abf 2017 (Aktiv & Fit, Caravaning & Camping, Fahrrad & Outdoor, Reisen & Urlaub) | | 01.02.2017 -05.02.2017 | | Hannover |
| AUTOTAGE Hannover 2017 | | 01.02.2017 -05.02.2017 | | Hannover |
| B.I.G: Hannover 2017 | | 01.02.2017 -05.02.2017 | | Hannover |
| Heimtiermesse Hannover 2017 | | 03.02.2017 -05.02.2017 | | Hannover |
| Hannoversche Edelsteintage NORDGEM 2017 | | 11.02.2017 -12.02.2017 | | Hannover |
| Tire Technology Expo 2017 | | 14.02.2017 -16.02.2017 | | Hannover |
| Börsentag Kompakt Hannover 2017 | | 18.02.2017 -18.02.2017 | | Hannover |
| Beruf & bildung Hannover 2017 | | 24.02.2017 -25.02.2017 | | Hannover |
|  ————–  March  —————- | | ———————————————- | | ——————————– |
| CeBIT Hannover 2017 | | 20.03.2017 – 24.03.2017 | | Hannover |
| Parentum Hannover 2017 | | 25.03.2017 – 25.03.2017 | | Hannover |
| Ladies DAY Hannover 2017 | | 26.03.2017 – 26.03.2017 | | Hannover |
|  ————–  April  —————- | | ———————————————- | | ——————————– |
| Veggienale Hannover 2017 | | 07.04.2017 – 09.04.2017 | | Hannover |
| ComVac Hannover 2017 | | 24.04.2017 – 28.04.2017 | | Hannover |
| Energy Hannover 2017 | | 24.04.2017 – 28.04.2017 | | Hannover |
| HANNOVER MESSE 2017 | | 24.04.2017 – 28.04.2017 | | Hannover |
| Industrial Automation Hannover 2017 | | 24.04.2017 – 28.04.2017 | | Hannover |
| Industrial Supply Hannover 2017 | | 24.04.2017 – 28.04.2017 | | Hannover |
| Motion, Drive & Automation Hannover 2017 | | 24.04.2017 – 28.04.2017 | | Hannover |
| Research & Technology Hannover 2017 | | 24.04.2017 – 28.04.2017 | | Hannover |
| Surface Technology Hannover 2017 | | 24.04.2017 – 28.04.2017 | | Hannover |
| WoMenPower Hannover 2017 | | 28.04.2017 – 30.04.2017 | | Hannover |
|  ————–  May  —————- | | ———————————————- | | ——————————– |
| Vocatium Hannover 2017 | | 09.05.2017 – 10.05.2017 | | Hannover |
| Biotechnica Hannover 2017 | | 16.05.2017 – 18.05.2017 | | Hannover |
| LABVOLUTION Hannover 2017 | | 16.05.2017 – 18.05.2017 | | Hannover |
| Jobmesse Hannover 2017 | | 20.05.2017 – 21.05.2017 | | Hannover |
| Handwerk, Holz & mehr Hannover 2017 | | 22.05.2017 – 26.05.2017 | | Hannover |
| Ligna Hannover 2017 | | 22.05.2017 – 26.05.2017 | | Hannover |
|  ————–  June  —————- | | ———————————————- | | ——————————– |
| Gartenfestival Herrenhausen Hannover 2017 | | 02.06.2017 – 06.06.2017 | | Hannover |
| HUND & Co. Hannover 2017 | | 10.06.2017 – 11.06.2017 | | Hannover |
| IdeenExpo Hannover 2017 | | 10.06.2017 – 18.06.2017 | | Hannover |
| Wirtschaftstage Hannover 2017 | | 14.06.2017 – 15.06.2017 | | Hannover |
| ————–  August  —————- | | ———————————————- | | ——————————– |
| Maker Faire Hannover 2017 | | 25.08.2017 – 27.08.2017 | | Hannover |
| COSMETICA Hannover 2017 | | 26.08.2017 – 27.08.2017 | | Hannover |
| Job40plus Hannover 2017 | | 01.08.2017 – 02.08.2017 | | Hannover |
|  ————–  September  —————- | | ———————————————- | | ——————————– |
| Art Fair Herrenhausen 2017 | | 08.09.2017 – 10.09.2017 | | Hannover |
| Herbstfestival Herrenhausen 2017 | | 08.09.2017 – 10.09.2017 | | Hannover |
| EMO Hannover 2017 | | 18.09.2017 – 23.09.2017 | | Hannover |
|  ————–  October  —————- | | ———————————————- | | ——————————– |
| Infa Hannover 2017 | | 14.10.2017 – 16.10.2017 | | Hannover |
| BioNord Hannover 2017 | | 15.10.2017 – 15.10.2017 | | Hannover |
| Deutsche Junggeflügelschau Hannover 2017 | | 21.10.2017 – 22.10.2017 | | Hannover |
| Infalino Hannover 2017 | | 22.10.2017 – 22.10.2017 | | Hannover |
| IZH Internationale Rassehundeschau 2017 | | 28.10.2017 – 29.10.2017 | | Hannover |
| VeggieWorld Hannover 2017 | | 28.10.2017 – 29.10.2017 | | Hannover |
|  ————–  November  —————- | | ———————————————- | | ——————————– |
| AGRITECHNICA Hannover 2017 | | 12.11.2017 – 18.11.2017 | |  Hannover |
| ————–  December  —————- | | ———————————————- | | ——————————– |
| Country Hannover 2017 | | 07.12.2017 – 10.12.2017 | |  Hannover |
| Pferd & Jagd Hannover 2017 | | 07.12.2017 – 10.12.2017 | |  Hannover |
| | | | | |
| --- | --- | --- | --- | --- |
| EXHIBITION |   | DATE |   | CITY |
| LivingKitchen® 2017 | | 16.01.2017 -22.01.2017 | | Cologne |
| imm cologne 2017 | | 16.01.2017 -22.01.2017 | | Cologne |
| ProSweets Cologne 2017 | | 29.01.2017 -01.02.2017 | | Cologne |
| ————–  February  —————- | | ———————————————- | | ——————————– |
| spoga horse (Frühjahr) 2017 | | 05.02.2017 -07.02.2017 | | Cologne |
| BiobasedWorld 2017 | | 15.02.2017 -16.02.2017 | | Cologne |
|  ————–  March  —————- | | ———————————————- | | ——————————– |
| Business Forum Imaging Cologne | | 01.03.2017 – 02.03.2017 | | Cologne |
| Asia-Pacific Sourcing 2017 | | 07.03.2017 – 09.03.2017 | | Cologne |
| IAW – Internationale Aktionswaren- und Importmesse 2017 | | 07.03.2017 – 09.03.2017 | | Cologne |
|  IDS – Internationale Dental-Schau 2017 | |  21.03.2017 – 25.03.2017 | | Cologne |
|  h+h – handarbeit und hobby cologne 2017 | |  31.03.2017 – 02.04.2017 | | Cologne |
|  ————–  April  —————- | | ———————————————- | | ——————————– |
| FIBO – Fitness, Wellness, Gesundheit 2017 | | 06.04.2017 – 09.04.2017 | | Cologne |
| ART COLOGNE 2017 | | 26.04.2017 – 29.04.2017 | | Cologne |
| Eu'Vend & coffeena 2017 | | 27.04.2017 – 29.04.2017 | | Cologne |
|  ————–  May  —————- | | ———————————————- | | ——————————– |
| interzum 2017 | | 16.05.2017 – 19.05.2017 | | Cologne |
| Role Play Convention 2017 | | 27.05.2017 – 28.05.2017 | | Cologne |
| ANGA COM 2017 | | 30.05.2017 – 01.06.2017 | | Cologne |
|  ————–  June  —————- | | ———————————————- | | ——————————– |
| POWER-GEN Europe 2017 | | 20.06.2017 – 22.06.2017 | | Cologne |
|  ————–  July  —————- | | ———————————————- | | ——————————- |
| RDA Workshop 2017 | | 04.07.2017 – 06.07.2017 | | Cologne |
|  ————–  August  —————- | | ———————————————- | | ——————————- |
| gamescom 2017 | | 22.08.2017 – 26.08.2017 | | Cologne |
|  ————–  September  —————- | | ———————————————- | | ——————————- |
| TAG DES GARTENS 2017 | | 02.09.2017 – 03.09.2017 | | Cologne |
| spoga+gafa 2017 | | 03.09.2017 – 05.09.2017 | | Cologne |
| spoga horse Herbst/Autumn 2017 | | 03.09.2017 – 05.09.2017 | | Cologne |
|  dmexco 2017 | | 13.09.2017 – 14.09.2017 | | Cologne |
|  Kind + Jugend 2017 | | 14.09.2017 – 17.09.2017 | | Cologne |
|  Zukunft Personal / HRM Expo 2017 | | 19.09.2017 – 21.09.2017 | | Cologne |
|  ————–  October  —————- | | ———————————————- | | ——————————- |
| Anuga 2017 | | 07.10.2017 – 11.10.2017 | | Cologne |
| Orthopädie Schuh Technik 2017 | | 20.10.2017 – 21.10.2017 | | Cologne |
| Eurobaustoff-Forum 2017 | | 22.10.2017 – 23.10.2017 | | Cologne |
| HärtereiKongress / HeatTreamentCongress 2017 | | 25.10.2017 – 27.10.2017 | | Cologne |
|  ————–  November  —————- | | ———————————————- | | ——————————- |
| veganfach 2017 | | 03.11.2017 – 04.11.2017 | | Cologne |
| TrauDich 2017 | | 04.11.2017 – 05.11.2017 | | Cologne |
| aquanale 2017 | | 07.11.2017 – 10.11.2017 | | Cologne |
| FSB – Fachmesse Freiraum, Sport- und Bäderanlagen 2017 | | 07.2017 – 11.11.2017 | | Cologne |
| Professional Motorsport World Expo 2017 | | 15.11.2017 – 17.11.2017 | | Cologne |
| EXPONATEC Cologne 2017 | | 22.11.2017 – 24.11.2017 | | Cologne |
| PMRExpo 2017 | | 28.11.2017 – 30.11.2017 | | Cologne |
| ————–  December  —————- | | ———————————————- | | ——————————- |
|  VdS-BrandSchutzTage 2017 | | 06.12.2017 – 07.12.2017 | | Cologne |
| | | | | |
| --- | --- | --- | --- | --- |
| EXHIBITION |   | DATE |   | CITY |
| Bijoutex 2017 | | 04.01.2017 -07.01.2017 | | Munich |
| BAU Munich 2017 | | 11.01.2017 -12.01.2017 | | Munich |
| Yoga World Munich 2017 | | 20.01.2017 -22.01.2017 | | Munich |
|  werbemittel:messe:münchen 2017 | |  25.01.2017 – 26.01.2017 | | Munich |
| opti 2017 | |  28.01.2017 – 30.01.2017 | | Munich |
| MUNICH FABRIC START 2017 | |  31.01.2017 – 02.02.2017 | | Munich |
|  ————–  February  —————- | | ———————————————- | | ——————————- |
| FINEST SPIRITS 2017 | | 03.02.2017 -05.02.2017 | | Munich |
| ISPO MUNICH 2017 | | 05.02.2017 -08.02.2017 | | Munich |
| IMOT – Internationale Motorrad-Ausstellung 2017 | | 17.02.2017 -19.02.2017 | | Munich |
| MÜNCHNER AUTOTAGE 2017 | | 22.02.2017 -26.02.2017 | | Munich |
|  ————–  March  —————- | | ———————————————- | | ——————————- |
| Internationale Briefmarken-Börse München 2017 | | 02.03.2017 – 04.03.2017 | | Munich |
| Internationale Handwerksmesse 2017 | | 08.03.2017 – 14.03.2017 | | Munich |
| CCE International 2017 | | 21.03.2017 – 23.03.2017 | | Munich |
| ICE Europe 2017 | | 21.03.2017 – 23.03.2017 | | Munich |
| LOPEC München 2017 | | 28.03.2017 – 30.03.2017 | | Munich |
| ————–  April  —————- | | ———————————————- | | ——————————- |
| Wein-Plus Convention 2017 | | 01.04.2017 – 02.04.2017 | | Munich |
| ————–  May  —————- | | ———————————————- | | ——————————- |
| Air Cargo Europe 2017 | | 09.05.2017 – 12.05.2017 | | Munich |
| transport logistic 2017 | | 09.05.2017 – 12.05.2017 | | Munich |
| HIGH END – Hören | Sehen | Erleben  2017 | | 18.05.2017 – 21.05.2017 | | Munich |
| E BIKE DAYS 2017 | | 19.05.2017 – 21.05.2017 | | Munich |
| ees Europe 2017 | | 31.05.2017 – 02.06.2017 | | Munich |
| ————–  June  —————- | | ———————————————- | | ——————————- |
| CosmeticBusiness 2017 | | 21.06.2017 – 22.06.2017 | | Munich |
| Laser World of Photonics Munich 2017 | | 26.06.2017 – 29.06.2017 | | Munich |
| ————–  July  —————- | | ———————————————- | | ——————————- |
| Cannabis XXL 2017 | | 07.07.2017 – 09.07.2017 | | Munich |
|  ————–  August  —————- | | ———————————————- | | ——————————- |
| / | | / | | / |
| ————–  September  —————- | | ———————————————- | | ——————————- |
| drinktec 2017 | | 11.09.2017 – 15.09.2017 | | Munich |
| Oils + Fats 2017 | | 08.09.2017 – 10.09.2017 | | Munich |
| VeggieWorld Munich 2017 | | 16.09.2017 – 17.09.2017 | | Munich |
| ————–  October  —————- | | ———————————————- | | ——————————- |
| Inter Airport Europe 2017 | | 10.10.2017 – 13.10.2017 | | München |
| Bunte Beauty-Tage 2017 | | 28.10.2017 – 29.10.2017 | | Munich |
| ————–  November  —————- | | ———————————————- | | ——————————- |
| InPrint 2017 | | 14.11.2017 – 16.11.2017 | | Munich |
| productronica 2017 | | 14.11.2017 – 17.11.2017 | | Munich |
| ————–  December  —————- | | ———————————————- | | ——————————- |
|  / | | / | | / |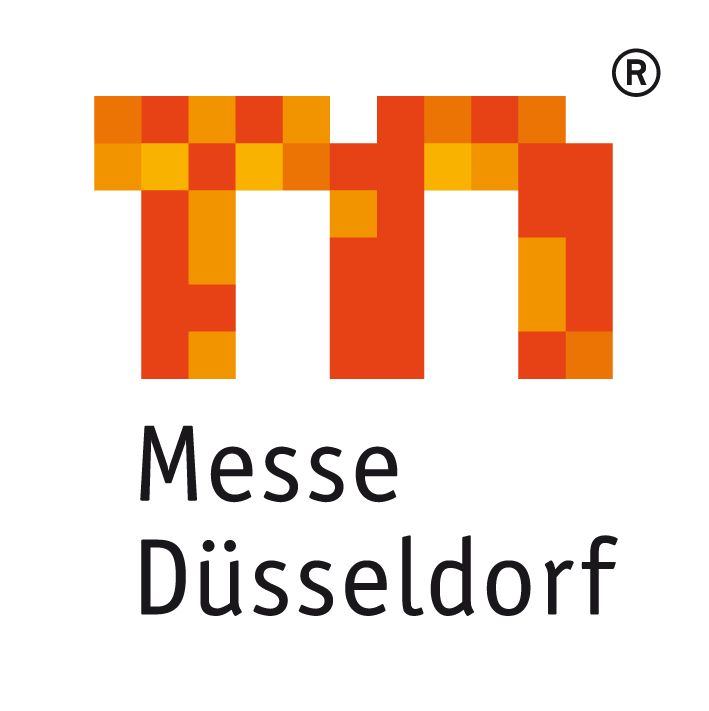 | | | | | |
| --- | --- | --- | --- | --- |
| EXHIBITION |   | DATE |   | CITY |
| boot Dusseldorf 2017 | | 21.01.2017 -29.01.2017 | | Dusseldorf |
| ————–  February  —————- | | ———————————————- | | ——————————- |
| Tagit! (Winter) 2017 | | 07.02.2017 -09.02.2017 | | Dusseldorf |
| GDS (Winter) 2017 | | 07.02.2017 -09.02.2017 | | Düsseldorf |
| ————–  March  —————- | | ———————————————- | | ——————————- |
| EuroShop 2017 | | 05.03.2017 – 09.03.2017 | | Dusseldorf |
| Energie Storage 2017 | | 14.03.2017 – 16.03.2017 | | Dusseldorf |
| PROWEIN 2017 | | 19.03.2017 – 21.03.2017 | | Dusseldorf |
|  BEAUTY Dusseldorf 2017 | | 31.03.2017 – 02.04.2017 | | Dusseldorf |
| ————–  April  —————- | | ———————————————- | | ——————————- |
| TOP HAIR International 2017 | | 01.04.2017 – 02.04.2017 | | Dusseldorf |
| make-up artist design show 2017 | | 01.04.2017 – 02.04.2017 | | Dusseldorf |
| ————–  May  —————- | | ———————————————- | | ——————————- |
| Interpack 2017 | | 04.05.2017 – 10.05.2017 | | Dusseldorf |
| Components 2017 | | 04.05.2017 – 18.05.2017 | | Dusseldorf |
| INTERBRIDE 2017 | | 27.05.2017 – 30.05.2017 | | Dusseldorf |
| ————–  June  —————- | | ———————————————- | | ——————————- |
| / | | / | | / |
| ————–  July  —————- | | ———————————————- | | ——————————- |
| / | | / | | / |
| ————–  August  —————- | | ———————————————- | | ——————————- |
|  Caravan Salon Dusseldorf 2017 | | 25.08.2017 – 03.09.2017 | | Dusseldorf |
| ————–  September  —————- | | ———————————————- | | ——————————- |
| / | | / | | / |
| ————–  October  —————- | | ———————————————- | | ——————————- |
| A+A Dusseldorf 2017 | | 17.10.2017 – 20.10.2017 | | Dusseldorf |
| ————–  November  —————- | | ———————————————- | | ——————————- |
| / | | / | | / |
| ————–  December  —————- | | ———————————————- | | ——————————- |
| / | | / | | / |
| | | | | |
| --- | --- | --- | --- | --- |
| EXHIBITION |   | DATE |   | CITY |
| PANORAMA Berlin 2017 | | 17.01.2017 – 1901.2017 | | Berlin |
| Internationale Grüne Woche Berlin 2017 | | 20.01.2017 – 29.01.2017 | | Berlin |
| ————–  February  —————- | | ———————————————- | | ——————————- |
| AGRAR Unternehmertage 2017 | | 07.02.2017 – 10.02.2017 | | Berlin |
| FRUIT LOGISTICA 2017 | | 08.02.2017 – 10.02.2017 | | Berlin |
| Asia Apparel Expo Berlin 2017 | | 14.02.2017 -16.02.2017 | | Berlin |
| Cisco live! 2017 | | 20.02.2017 – 24.02.2017 | | Berlin |
| ————–  March  —————- | | ———————————————- | | ——————————- |
| ITB Berlin 2017 | | 08.03.2017 – 12.03.2017 | | Berlin |
| Auto – Camping – Caravan Berlin 2017 | | 09.03.2017 – 12.03.2017 | | Berlin |
| Bio Ost 2017 | | 26.03.2017 – 26.03.2017 | | Berlin |
| WASSER BERLIN INTERNATIONAL 2017 | | 26.03.2017 – 26.03.2017 | | Berlin |
| ————–  April  —————- | | ———————————————- | | ——————————- |
| VELOBerlin 2017 | | 01.04.2017 – 02.04.2017 | | Berlin |
| BUS2BUS 2017 | | 25.04.2017 – 26.04.2017 | | Berlin |
| conhIT 2017 | | 25.04.2017 – 27.04.2017 | | Berlin |
| ————–  May  —————- | | ———————————————- | | ——————————- |
| ITB China 2017 | | 10.05.2017 – 12.05.2017 | | Berlin |
| ————–  June  —————- | | ———————————————- | | ——————————- |
| Coil Winding Insulation & Electrical Manufacturing Exhibition 2017 | | 20.06.2017 – 22.06.2017 | | Berlin |
| ————–  July  —————- | | ———————————————- | | ——————————- |
| PANORAMA Berlin 2017 | | 04.07.2017 – 06.07.2017 | | Berlin |
| YOU 2017 | | 07.07.2017 – 09.07.2017 | | Berlin |
| B Ball Expo Berlin 2017 | | 07.07.2017 – 09.07.2017 | | Berlin |
| ————–  August  —————- | | ———————————————- | | ——————————- |
| / | | / | | / |
| ————–  September  —————- | | ———————————————- | | ——————————- |
| IFA 2017 | | 01.09.2017 – 06.09.2017 | | Berlin |
| CMS 2017 Cleaning. Management. Services. | | 19.09.2017 – 22.09.2017 | | Berlin |
| INTERGEO 2017 | | 26.09.2017 – 28.09.2017 | | Berlin |
| ————–  October  —————- | | ———————————————- | | ——————————- |
| NUMISMATA International 2017 | | 14.10.2017 – 15.10.2017 | | Berlin |
| ————–  November  —————- | | ———————————————- | | ——————————- |
| Bazaar Berlin 2017 | | 08.11.2017 – 12.11.2017 | | Berlin |
| MINERALIS 2017 | | 17.11.2017 – 19.11.2017 | | Berlin |
| COSMETICA Berlin 2017 | | 18.11.2017 – 19.11.2017 | | Berlin |
| ————–  December  —————- | | ———————————————- | | ——————————- |
| HIPPOLOGICA Berlin 2017 | | 14.12.2017 – 17.12.2017 | | Berlin |
| | | | | |
| --- | --- | --- | --- | --- |
| EXHIBITION |   | DATE |   | CITY |
| CMT – Die Urlaubs-Messe 2017 | | 14.01.2017 – 21.01.2017 | | Stuttgart |
| Fahrrad- & ErlebnisReisen mit Wandern 2017 | | 14.01.2017 – 15.01.2017 | | Stuttgart |
| Kreuzfahrt- & SchiffsReisen 2017 | | 19.01.2017 – 21.01.2017 | | Stuttgart |
| MEDIZIN 2017 | | 27.01.2017 – 29.01.2017 | | Stuttgart |
| TheraPro 2017 | | 27.01.2017 – 29.01.2017 | | Stuttgart |
| ————–  February  —————- | | ———————————————- | | ——————————– |
| didacta 2017 | | 14.02.2017 – 18.02.2017 | | Stuttgart |
| ————–  March  —————- | | ———————————————- | | ——————————– |
| RETRO CLASSICS 2017 | | 02.03.2017 – 05.03.2017 | | Stuttgart |
| LogiMAT 2017 | | 14.03.2017 – 16.03.2017 | | Stuttgart |
| eltefa 2017 | | 29.03.2017 – 31.03.2017 | | Stuttgart |
| ————–  April  —————- | | ———————————————- | | ——————————– |
| Invest 2017 | | 07.04.2017 – 08.04.2017 | | Stuttgart |
| KREATIV Stuttgart 2017 | | 20.04.2017 – 23.04.2017 | | Stuttgart |
| GARTEN Messe Stuttgart 2017 | | 20.04.2017 – 23.04.2017 | | Stuttgart |
| FAIR HANDELN Messe Stuttgart 2017 | | 20.04.2017 – 23.04.2017 | | Stuttgart |
| auto motor und sport i-Mobility 2017 | | 20.04.2017 – 23.04.2017 | | Stuttgart |
| Yogaworld Stuttgart 2017 | | 20.04.2017 – 23.04.2017 | | Stuttgart |
| HAUS|HOLZ|ENERGIE 2017 | | 21.04.2017 – 23.04.2017 | | Stuttgart |
| ————–  May  —————- | | ———————————————- | | ——————————– |
| CONTROL 2017 | | 09.05.2017 – 12.05.2017 | | Stuttgart |
| maintenance Stuttgart 2017 | | 17.05.2017 – 18.05.2017 | | Stuttgart |
| Moulding Expo 2017 | | 16.05.2017 – 18.05.2017 | | Stuttgart |
| ————–  June  —————- | | ———————————————- | | ——————————– |
| The Spirit of Lifeplus 2017 | | 10.06.2017 | | Stuttgart |
| Automotive Testing Expo 2017 | | 20.06.2017 – 22.06.2017 | | Stuttgart |
| automotive interiors EXPO 2017 | | 20.06.2017 – 22.06.2017 | | Stuttgart |
| engine expo Stuttgart 2017 | | 20.06.2017 – 22.06.2017 | | Stuttgart |
| Global Automotive Components and Suppliers Expo 2017 | | 20.06.2017 – 22.06.2017 | | Stuttgart |
| ————–  July  —————- | | ———————————————- | | ——————————– |
| Comic Con Germany 2017 | | 01.07.2017 – 02.07.2017 | | Stuttgart |
| ————–  August  —————- | | ———————————————- | | ——————————– |
| / | | / | | / |
| ————–  September  —————- | | ———————————————- | | ——————————– |
| / | | / | | / |
| ————–  October  —————- | | ———————————————- | | ——————————– |
| EVS30 Stuttgart 2017 | | 09.10.2017 – 11.10.2017 | | Stuttgart |
| IT & Business Messe Stuttgart 2017 | | 17.10.2017 – 19.10.2017 | | Stuttgart |
| SÜFFA 2017 | | 21.10.2017 – 23.10.2017 | | Stuttgart |
| parts2clean Stuttgart 2017 | | 24.10.2017 – 26.10.2017 | | Stuttgart |
| ————–  November  —————- | | ———————————————- | | ——————————– |
| Blechexpo Stuttgart 2017 | | 07.11.2017 – 10.11.2017 | | Stuttgart |
| Schweisstec Stuttgart 2017 | | 07.11.2017 – 10.11.2017 | | Stuttgart |
| ————–  December  —————- | | ———————————————- | | ——————————– |
| / | | / | | / |
| | | | | |
| --- | --- | --- | --- | --- |
| EXHIBITION |   | DATE |   | CITY |
| Nordstil 2017 | | 14.01.2017 – 16.01.2017 | | Hamburg |
| Hochzeitstage Hamburg 2017 | | 21.01.2017 – 22.01.2017 | | Hamburg |
| home² 2017 | | 27.01.2017 – 29.01.2017 | | Hamburg |
| ————–  February  —————- | | ———————————————- | | ——————————– |
| REISEN HAMBURG 2017 | | 08.02.2017 – 12.02.2017 | | Hamburg |
| HANSE SPIRIT 2017 | | 17.02.2017 – 19.02.2017 | | Hamburg |
| Hanse Golf 2017 | | 17.02.2017 – 19.02.2017 | | Hamburg |
| HMT – Hamburger Motorrad Tage 2017 | | 08.02.2017 – 12.02.2017 | | Hamburg |
| ————–  March  —————- | | ———————————————- | | ——————————– |
| INTERNORGA 2017 | | 17.03.2017 – 21.03.2017 | | Hamburg |
| FH Nord 2017 | | 18.03.2017 – 20.03.2017 | | Hamburg |
| ————–  April  —————- | | ———————————————- | | ——————————– |
| World Travel Catering & Onboard Services EXPO 2017 | | 04.04.2017 – 06.04.2017 | | Hamburg |
| Aircraft Interiors Expo 2017 | | 04.04.2017 – 06.04.2017 | | Hamburg |
| PERSONAL2017 Nord | | 23.04.2017 | | Hamburg |
| MEGA MESSE 2017 | | 28.04.2017 – 29.04.2017 | | Hamburg |
| ————–  May  —————- | | ———————————————- | | ——————————– |
| HAFENGEBURTSTAG HAMBURG 2017 | | 05.05.2017 – 07.05.2017 | | Hamburg |
| FESPA 2017 & European Sign Expo 2017 | | 08.05.2017 – 12.05.2017 | | Hamburg |
| hanseboot ancora boat show 2017 | | 26.05.2017 – 28.05.2017 | | Hamburg |
| ————–  June  —————- | | ———————————————- | | ——————————– |
| TransTech17 | | 09.06.2017 – 11.06.2017 | | Hamburg |
| ————–  July  —————- | | ———————————————- | | ——————————– |
| Nordstil Juli 2017 | | 22.07.2017 – 24.07.2017 | | Hamburg |
| ————–  August  —————- | | ———————————————- | | ——————————– |
| / | | / | | / |
| ————–  September  —————- | | ———————————————- | | ——————————– |
| Seatrade Europe 2017 | | 06.09.2017 – 08.09.2017 | | Hamburg |
| ————–  October  —————- | | ———————————————- | | ——————————– |
| hanseboot 2017 | | 28.10.2017 – 05.11.2017 | | Hamburg |
| ————–  November  —————- | | ———————————————- | | ——————————– |
| Affordable Art Fair Hamburg 2017 | | 16.11.2017 – 19.11.2017 | | Hamburg |
| ————–  December  —————- | | ———————————————- | | ——————————– |
| Mineralien Hamburg 2017 | | 01.12.2017 – 03.12.2017 | | Hamburg |
*: Germany's top trade-fairs were taken into consideration, downloaded 04.10.2016

Sources:
Dates and Logos: Pressepictures of the respective trade fair
Coverphoto: Messe Frankfurt Press Picture, Photographer – Pietro Sutera