The fast fashion chain Forever 21 is facing another lawsuit for copying famous brand designs. This time the Americans have imitated Gucci's 'blue-red-blue' and 'green-red-green' trademark stripe webbing. And now got sued by the Italian luxury brand. Read the whole story:
Update: Publication of the settlement  (November 21, 2018)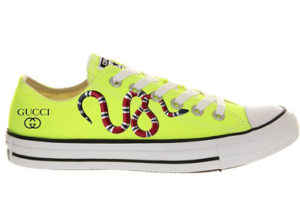 Gucci and Forever 21 end all trademark ligitations. According to Fashionlaw, at the beginning of November 2018, a decision was filed to clear all time limits and hearings before and after the trial, according to the U.S. District Court for the Central District of California's list, which also cited a settlement between the two fashion companies. Gucci and Forever 21 are thus officially ending their long-running trademark dispute over the blue-red-blue and green-red-green stripes on their shoes.
This year this is the second time that the Italian luxury fashion label Gucci has given in to its efforts to reach a settlement in order to reach a binding conclusion to the cost-intensive long-running legal proceedings. It was only in May that Gucci also announced a settlement with Guess ( After 9 years: Gucci and Guess end all trademark ligitations ).
Forever 21 copies Gucci's typical stripes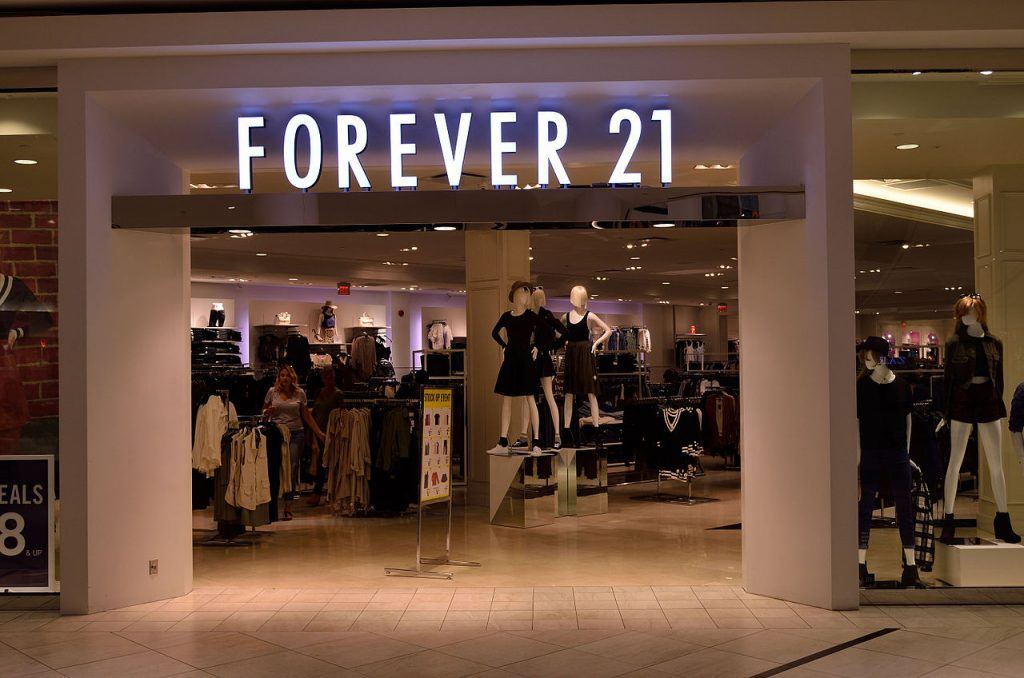 At the beginning of the year the Italian fashion icon sent an injunction suit to Forever 21. The US company was asked to stop selling clothes with Gucci's signature stripes. But the directors of the fast fashion company did not sign the injunction and even filed a complaint against Gucci in court – on the grounds that the luxury label has no monopoly on green-red-green or blue-red-blue stripes.
Gucci's first use of the iconic "blue-red-blue" and "green-red-green" stripe webbing was in 1963. The US trademark registrations for the striped webbing followed in 1979 and 1988.
To the affected pieces in the assortment of the fashion chain known for taking inspiration from designer brands include a silver bomber jacket, a floral bomber jacket, a butterfly jumper, a green tiger motif jumper and a choker. And all of them got the typical Gucci stripe webbing. But currently the affected articles are no longer listed in the Forever 21 online shop.
Supplement (10.11.17): Gucci wins at court
A United States District Judge has now dismissed Forever 21's complaint against Gucci. The Judge states that "the court is skeptical that [Forever 21] has sufficiently alleged facts to support its claims for cancellation based on lack of secondary meaning, aesthetic functionality, and genericism." But Forever 21 has now the chance to file an amended complaint until November 17.
Gucci wants to prove trademark infringement – and has good chances
Now Gucci is trying to decide the dispute finally to their favor. The Italians have filed a counterclaim against Forever 21 for intentional trademark infringement, dilution of the trademark and unfair competition. And sees good chances to win before United States District Court in California.
In order to prove a trademark infringement, Gucci must show that consumers could be deceived. There must be the possibility that consumers who buy the Forever 21 garments with the Gucci-like stripes could think that these are Gucci products. It would also be enough if Gucci could prove that consumers might mistakenly believe that these products are part of a collaboration with Forever 21.
According to the American news channel CBS Forever 21 countered in a statement that there were many garments with such a stripping sign for years and also from different brands – and thus reaffirming their assertion that gucci can not have a sole claim on these stripes.
Susan Scafidi, founder and director of the Fashion Law Institute at Fordham Law School sees good chances for Gucci to succeed at court: "The Gucci stripes have been registered in many product categories for long enough to achieve incontestable status". And adds: "Forever 21's complaint appears to have a second goal as well: to cast the fast-fashion company publicly as a victim rather than a design pirate or a parasite."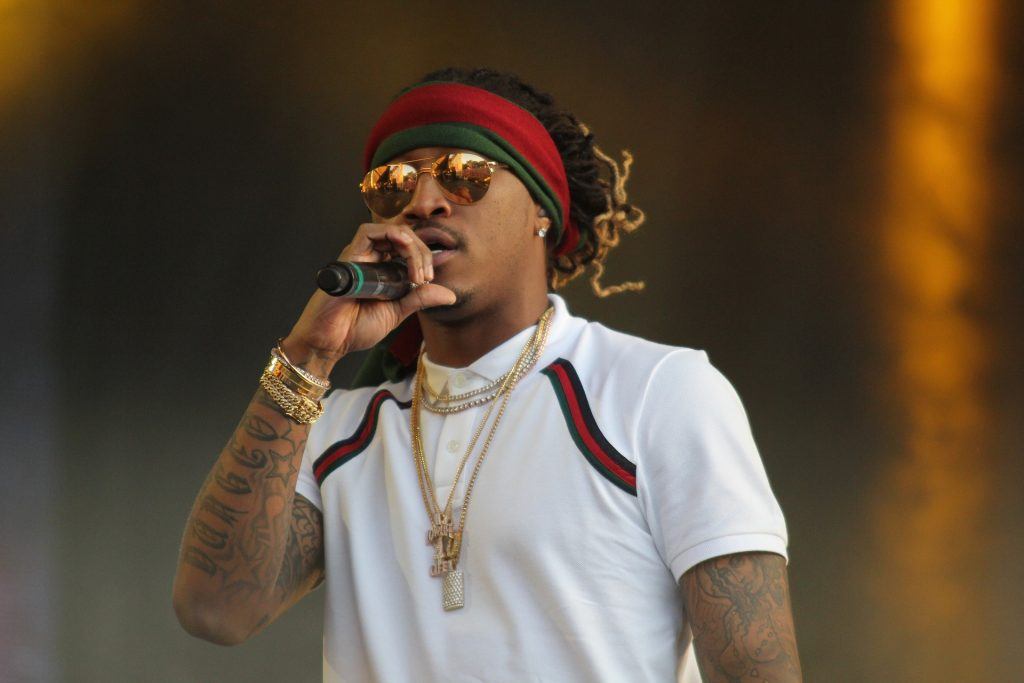 Forever 21: long history of legal conflicts
Gucci is not the first fashion label to deal with Forever 21 a legal conflict. At the beginning of the year Puma has filed a lawsuit against Forever 21 for copying shoe designs of the Fenty Puma by Rihanna collection. Other well-known trademarks with allegations of trademark and copyright infringement against Forever 21 are Adidas, Anthropology, Anna Sui, Diane Von Furstenberg and Mara Hoffmann. A whole lot…
For the designer labels such trademark infringements can have consequences not only for sales numbers. Worse of all are the image damage to the labels by the association with products of lower quality. This applies in particular to luxury brands that live more from their appeal than from the actual products.
If Forever 21 really emerges as a winner in the process, designer brands will have to rethink their trademark protection.
Are you suspected of having infringed trademark rights or is a competitor violating your rights?
Then we should talk to each other, because this is nothing to joke about! Our lawyers advise you individually and together with you develop the right strategy to protect your brand.
Make a non-binding call back call today:

Source:
Text:  Business of Fashion | Fashionista.com
Images: _cbudd / Pixabay.com / CC0 License | Natalitiameom / www.wikipedia.org – CC-BY-SA 3.0 | Tsange / www.wikipedia.org – CC-BY-SA 3.0 | 
phantuyen206 /pixabay.com / CCO License