The European Union's law enforcement agency Europol and the European Union Intellectual Property Office (EUIPO) have joined forces to launch the Intellectual Property Crime Coordinated Coalition (IPC3), which aims to fight online intellectual property abuse.
Infringements of Intellectual Property Rights (IPR) are a widespread and ever-increasing phenomenon worldwide. International trade in counterfeit products represents up to 2.5% of world trade, or as much as EUR 338 billion, based on the latest available data from 2013. This is the equivalent of the GDP of Austria, or the combined GDP of Ireland and the Czech Republic. The impact of counterfeiting is particularly high in the European Union, with counterfeit and pirated products amounting to up to 5% of imports, or as much as EUR 85 billion.
IPR infringements negatively impact the revenues of the affected businesses and produce adverse social and economic effects that result in thousands of job losses. They can also pose a very serious harm to the health and safety of consumers as counterfeit goods are produced without regard to the health and safety standards applicable on the EU market. Recent cases notified to Europol by EU Member States include medical and dental equipment and airbags.
Fighting intellectual property crime is a key priority for law enforcement authorities in safeguarding consumers against dangerous and substandard products and tackling the criminal networks involved in these low risk/high revenue illegal activities.
Tasks of the new alliance
To strengthen the fight against counterfeiting and piracy online and offline, Europol and the European Union Intellectual Property Office (EUIPO) have joined forces to launch the Intellectual Property Crime Coordinated Coalition (IPC3).
The IPC3 will provide operational and technical support to law enforcement agencies and other partners in the EU and beyond, by:
Facilitating and coordinating cross-border investigations;
Monitoring and reporting online crime trends and emerging modus operandi;
Enhancing the harmonisation and standardisation of legal instruments and operating procedures to counter intellectual property crime globally;
Reaching out to the public and law enforcement by raising awareness and providing training on this specific field of expertise.
While the internet has become an essential communication and distribution channel for e-commerce, it has also developed as a key enabler for illicit trade allowing the sale of counterfeit goods and the piracy of works on a much wider scale. The online distribution of counterfeit medicines and medical devices has been growing over the past years.
As an example, counterfeit dental products are sold online with a price difference of EUR 350-750 less. There are also a growing number of e-commerce marketplaces offering all sorts of counterfeit automotive parts such as shocks, struts, rotors, brake pads or airbags, which carry high risks to the safety of drivers.
Rob Wainwright, Director of Europol, said: "Intellectual property crime is not a victimless crime. The criminal networks involved in these offences expand beyond EU borders. They are also linked to other serious forms of criminality such as human trafficking, money laundering and cybercrime.
Thanks to the excellent cooperation between EUIPO, law enforcement agencies and private sector representatives across Europe and beyond, they can be effectively investigated and prosecuted. The newly created IPC3 offers the perfect opportunity to further develop more synergies in the fight against IPR-infringements in the EU and reinforces our already existing cooperation''.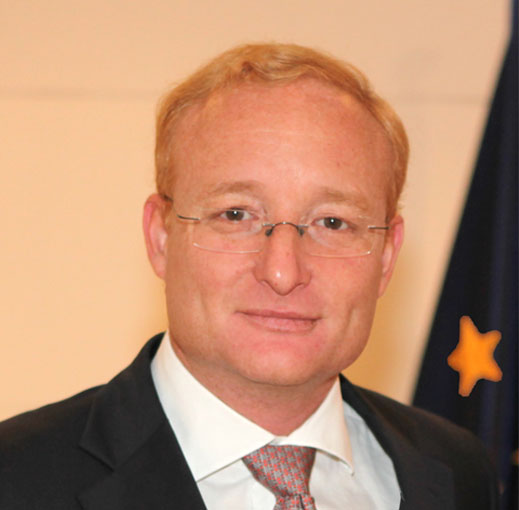 The Executive Director of EUIPO, António Campinos, said: "It is essential to deepen the understanding of how the online environment interacts with IP infringements.
We noticed IPRs are systematically being misused as a way to disseminate malware, carry out illegal phishing and simple fraud to the detriment of consumers, businesses and the ordinary user of the internet, as illustrated in a report EUIPO is releasing today which sheds light on the variety of online business models infringing IPR through numerous illicit examples of marketing through Business-to-Business (B2B) and Business-to-Consumer (B2C) websites, online marketplaces and social media.
We decided to team up with Europol to help combat the IPR-infringing business models in the online environment in the interest of protecting citizens, legitimate businesses and the economy as a whole".
The new IPC3 has been set up within the current organisational structure of Europol. The IPC3 builds on the strategic agreement between Europol and EUIPO signed in 2013, and is already operating with a 500.000 EUR annual grant, provided by EUIPO.
Do you need help concerning Product- or Trade Mark Piracy?
Then please do not hesitate to contact us. Our experts have solid knowledge about in infringement and enforcement of Intellectual Property. Request your call-back without any obligations!

Source: 
EUIPO Press Release