Applying for a patent might seem wonderfully easy at first sight. As soon as applicants have developed their invention, they approach the patent office all on their own, download all available documents and how-to?s, write their patent application and off they go. ?Why should I ask a patent attorney, who takes a lot of time and causes additional costs, to only do exactly the same thing ? sending a pile of paper to the patent office?? This is what many of them think.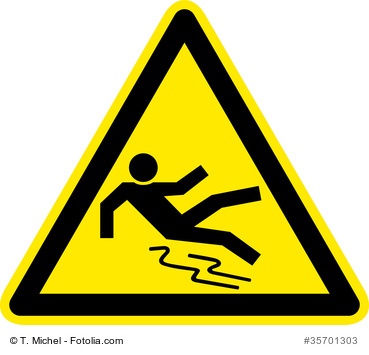 Why This Assumption Is Treacherous and Risky
Unfortunately, patent laws are not that easy to comprehend for the general public, which is why the worth of a patent attorney?s work often stays obscure. The quality of his or her work is not to be measured by the height of the paper stack on the desk, but lies rather in the thorough preparation of the application, in comprehensive and detailed consultations, and also in legal support, in case anything goes wrong.
With patent applications, not only the major, most striking factors matter. Also the finer points have a huge impact on the overall success of your project. There are a lot of details and pitfalls, which might particularly trick you when you least expect it. Let?s have a look at some examples:
A Filed Application Doesn?t Automatically Lead to Granting
Before you file a patent application, you have to research if your invention really stands out from the state of the art, i.e. if it?s ?new enough? to be protected with a patent. But if you miss something important during your research, your application might get too similar to some already granted patents, which means your invention?s newness might be seriously disputed or even negated during the application?s examination.
Maybe you have found the application itself really easy ? But the granting of your patent might therefore have changed into an unrealizable wish. And imagine how you?d feel when your patent is granted, but immediately challenged afterwards ? You wouldn?t want to face this situation without any preparation.
Forgetting Something Will Not Be Forgiven
If you forget to include important drawings or other technical documents with your application, this can threaten the whole project. And usually you aren?t allowed to make any changes to your application afterwards.
You could also forget to protect your invention in some countries which might seem really irrelevant to you now, but might be of high significance in the future to protect your company from counterfeiting. And wouldn?t it be better to secure your business? freedom of movement right at the beginning?
Charges, Costs ? And What About Expenses?
Not only the patent application itself generates costs you have to cover. If you don?t want to run risks at any point of the application process and afterwards, the budget has to be planned with care and with a view to factors which might seem little now, but could become really important in the future. For instance, what?ll you do if anyone challenges your patent right after it has been granted? You surely aren?t a fan of bad surprises, and then you?d really have the problem that you don?t have the money to defend your innovation.
Delays and additional costs, which are caused by situations like described above, could even completely prevent the utilization of your inventions. And then all the work you invested would have been for nothing.
Remember: If you want to apply for a patent in the EU and your company is not situated in any country of the EU or the applicant doesn?t reside there, you MUST get help from a patent attorney anyway.
How Do I Find the Best Patent Attorney?
The most crucial factors are an attorney?s professional expertise and experience. For instance, if you want to file an application in the field of biotechnology, look for an attorney who knows what you are talking about.
Also keep in mind these two aspects:
A good reputation and outstanding ratings don?t happen by chance. Neutral and independent rating websites can give you a first impression of a patent law firm?s quality.
If your invention shall be protected internationally, don?t forget to ask for the attorney?s international experience and network. Nuances differing from country to country might prove essential for a sustainable success.
Better Safe than Sorry
Who wants to protect his technical invention in the best possible way should always benefit from a patent attorney?s help and experience. He or she will help all applicants to completely secure their rights nationally as well as internationally and will also help with the enforcement if it gets necessary.