It's been only two months since Huawei filed its own suit against Samsung, one of its biggest emerging competitors. Now Samsung strikes back by filing a lawsuit against several of Huawei's patents.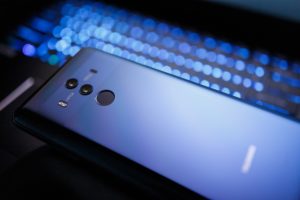 Samsung sues Huawei through several courts in China for patent infringement on six of its patents. They want the Chinese company, as well as a Beijing department store, to stop producing or selling the products that allegedly infringe on its patents, such as their smartphones Mate 8 and Honor. The South Korean company has claimed 161 million yuan ($24.14 million) in damages. A Samsung spokesperson said:
"At all times we have faithfully negotiated with other patent holders for the fair licensing of technology in order to ensure fair competition and continued growth in the industry. However, despite our best efforts to resolve this matter amicably, it has regrettably become necessary to take legal action in order to defend our intellectual property."
Huawei Technologies said in a statement it had not received a "formal complaint" but would defend itself as necessary.
Huawei's growth
According to IDC despite the decreasing smartphone growth, Huawei managed to rank as the third largest vendor in the first quarter of 2016, behind Samsung and Apple.
In the meantime Huawei also topped the list of global patent applicants last year and besides its suit against Samsung they also filed a patent infringement suit against T-Mobile.
Huawei said in this suit Samsung Electronics' 16 mobile products infringed on its patents for wireless technology but didn't seek a sales ban on Samsung products.
Source: zdnet.com | reuters.com | iam-media.com | huawei.com